The 2016 Mazda MX-5 has driven its way into the hearts and lead feet of car aficionados everywhere. The Atlanta Business Journal says this bad boy "squarely hits the nail on the head," and Motor Trend couldn't get enough of it.
Our reaction? Roughly summed up, it looks something like this: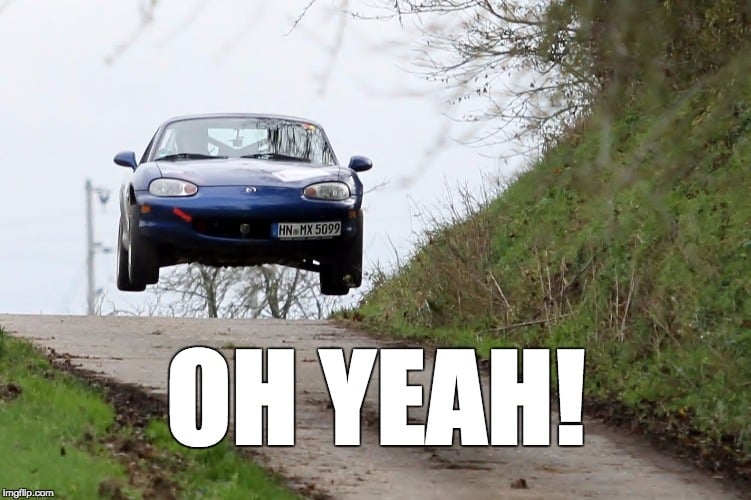 We love it, and we want you to love it too. So we're going to share what this little number's got going on under and above the hood, and let you know about the ace aftermarket parts we've got for you to make it even better.