We at CorkSport are happy to introduce the Sport Lowering Springs for 2018+ Mazda 6 equipped with the 2.5L turbocharged engine. In our last post, we talked about the height, handling, and quality of our new springs. If you haven't seen it, check it out HERE. Today we'll cover how we tested the ride quality and go a step further to talk about damping and natural frequency. I'm going to warn you now; this gets a little bit complicated, but we're happy to answer any questions you may have.
Spring Damping
Let's start with a basic example–your car hits a bump which compresses the spring. It "springs" back to its normal length. In a perfect world with no friction or damping, the springs in your suspension would keep bouncing up and down forever, this is called oscillation. Add back in dampening and friction, and the spring will settle out to its normal length pretty quickly. How different strengths of damping affect the "oscillation" can be seen in the graph below.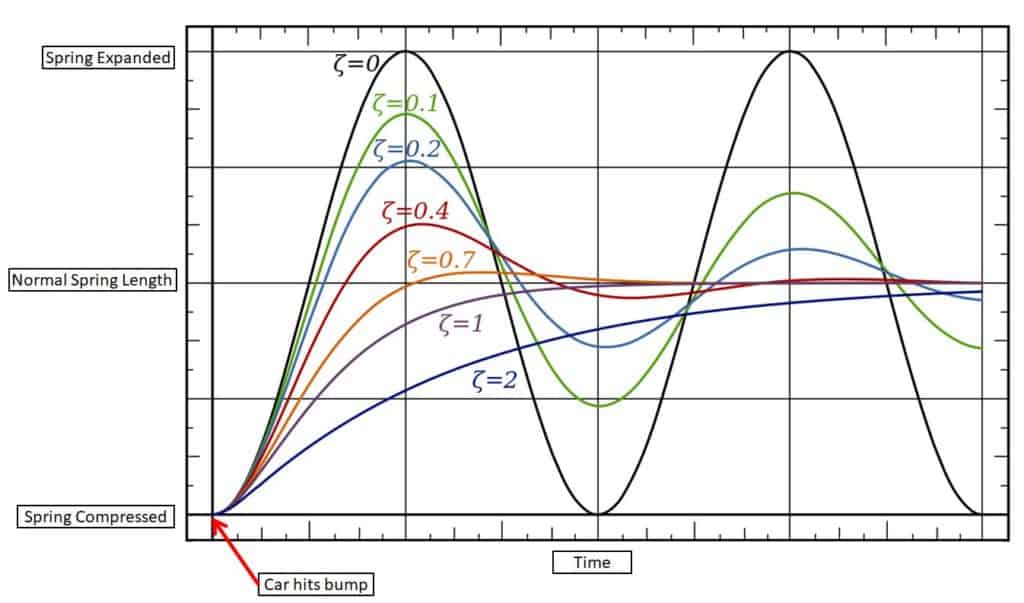 The car has hit the bump at the bottom left of the graph. As time goes by, you can see the spring expand and compress and so on. The Greek letter is not important but what is important is the numbers. When it is 0 (black line) the spring compresses and expands over and over to the same height. As the number increases, you can see that the spring returns to its normal length faster until it gets too large and overpowers the spring (dark blue line). For a car, the 0.4 to 1 range is ideal as there is minimal "bouncing" without having too high of damping.
What does all this mean though? Let's say from the factory the car is in the 0.7 range (orange line). If we went to a drastically stiffer spring, but kept the OEM dampers, we may end up in the 0.2 range (light blue line), which would be uncomfortable due to all the bouncing every time you hit a bump. The CorkSport front and rear spring rates chosen are small enough of a change to fit well with the OEM damping, ensuring no bouncing.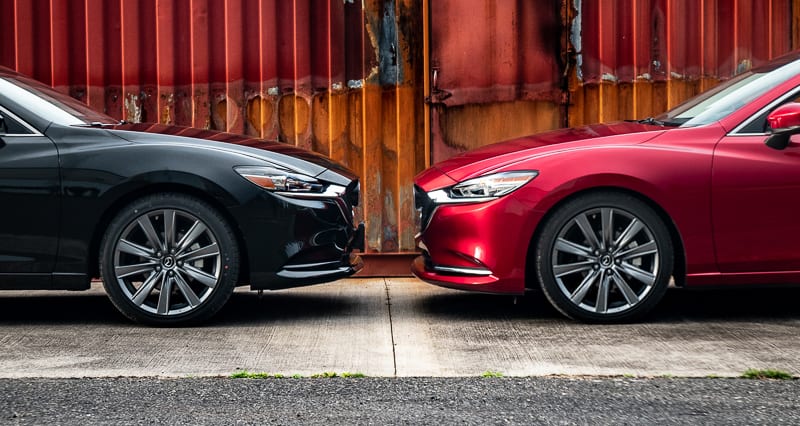 Natural Frequency Analysis
To go along with this, we did some natural frequency analysis. Natural frequency simplified is how quickly the suspension responds to a bump. Higher the natural frequency, the harsher the ride in a car is. Most "regular" production cars sit in a 1.0-1.6 Hertz (Hz) range for a comfortable ride. Sports cars are usually in the 1.6-2.3Hz range. Full race cars are usually 2.3-3.0 or even higher. An average person will start thinking a ride is stiff/harsh at around 2.0-2.2Hz. Using a special app that ties into the accelerometers of a cell phone we can approximately measure the frequency of a specific suspension setup. With stock suspension on the Mazda 6 2.5T, this yielded ~1.4Hz front and ~1.7Hz rear.
With a stiffer spring, these frequencies will increase, but we wanted to be sure to only increase them slightly, to not severely affect comfort. We went through a few different combinations to get our ideal result. Our final setup ended up at ~1.5Hz front and ~1.85Hz rear. This is enough to notice the suspension feels "sportier" without riding harsh.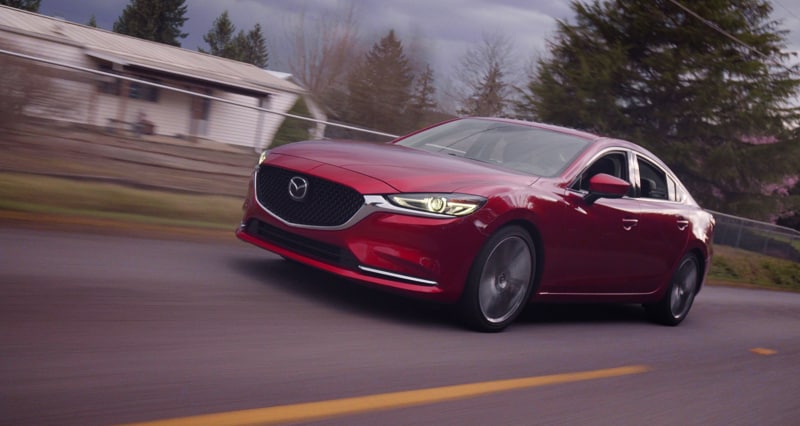 There is one other big thing to highlight with frequency. Notice that both the OEM and CorkSport springs have a higher rear natural frequency than front. If your natural frequency front to back is close to equal, the car has a tendency to "pitch" front to back over bumps. Since your rear tires hit the bump slightly later than the fronts, to have a comfortable ride the rear suspension has to "catch up" to the fronts to prevent this pitching back and forth. If a frequency is too much higher in the rear, it can be too fast for the fronts and cause the same pitching issue.
Natural frequency was always on our minds when designing the CS springs and we tested a bunch of different combinations to determine the optimum balance of ride and handling.
---
That about does it for the Mazda 6 2.5T Sport Lowering Springs. Be sure to let us know if you have any questions-suspension is hard, even for us! Lastly, be sure to share your MZ6T with us by using #CorkSport.
-Daniel @ CorkSport