With April just around the corner, we're a quarter of the way through 2015, and it's already been a great year for new Mazda parts. Things will only get more exciting when we release our turbocharger (soon, soon: good things take time), but we're really happy with the inventory we've added in the past three months: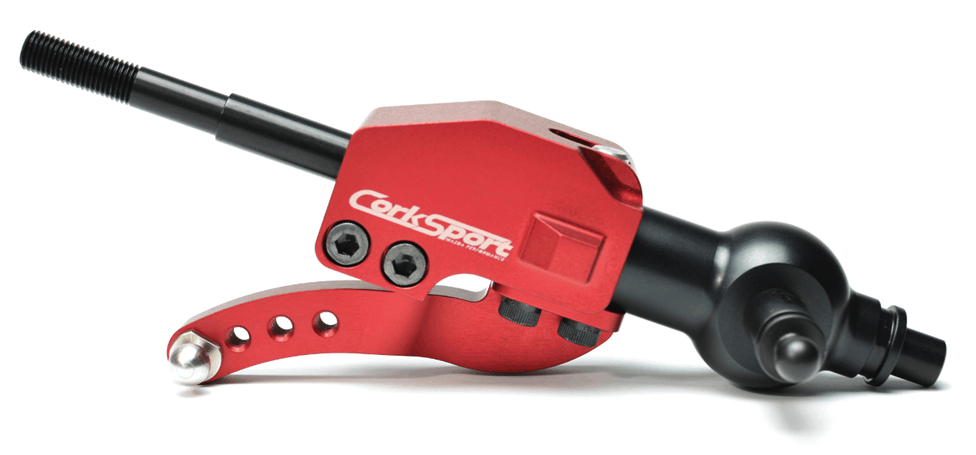 You don't need to feel stuck with the OEM anymore. Our double-adjustable short shifter for the 2007-2009 Mazdaspeed 3 allows you to personalize throw distance and shift knob height (up to 2 1/4″ in height reduction!). See the video, full specs, and design with the link above. You know you need this.
Your Blow-Off Valve can't do all the work. That's why we developed the Mazdaspeed Electronic Boost Control Solenoid for ya: An EBCS that uses the latest solenoid technology to build boost faster and minimize boost spikes and creep. To feel the difference in horsepower for yourself, just click on that link to buy yours today.
The next suspension mod for your 2006-2007 Mazdaspeed 6 is here. Our adjustable front camber arms help you balance your tires and grip as you perfect your cornering performance on the track—then adjust back to your ideal degree for city driving. These pair nicely with our front strut bar for the Mazdaspeed 6.
Want some style to go with that new short shifter? We've got you covered. Our embroidered and hand-stitched leather shift knob weighs 320 grams, improving gear-changing smoothness and making you feel more connected to the transition. Whatever Mazda you drive, you need this knob.
Get ready to brake in a whole new way. These Mazdaspeed 6 rear brake pads use our proprietary semi-metallic and ceramic formula to improve your braking power and handling. With a smooth feel, low dust, and less brake fade than the usual standard, you need these—and some new front pads while you're at it!
Increase your performance and step up your look with our latest hood scoop for the 2010-2013 Mazdaspeed 3. With a 52% larger opening than the OEM hood scoop and a mirror-like finish, you're going to turn heads while increasing the cold air inflow to your top mount intercooler.
Last (er, most recently) but not least: Our hand wrapped and stitched leather steering wheel for the Gen 1 Mazdaspeed 3 and Mazda 3! As our engineer Barett wrote in a recent post, if you've been on the fence about performance steering wheels, this is going to blow you over. But act fast. There's a limited availability of these beauties.