Back and better than ever before is the CorkSport Lowering Springs for the 2014-2017 Mazda 6. Improve both the appearance and driving characteristics of your 6, all while keeping OE fitment and good ride quality. Once installed you will gain better feedback and handling performance, so hitting the back roads will be an even more enjoyable experience. Below are more details on the specs and features of the CS Lowering Springs.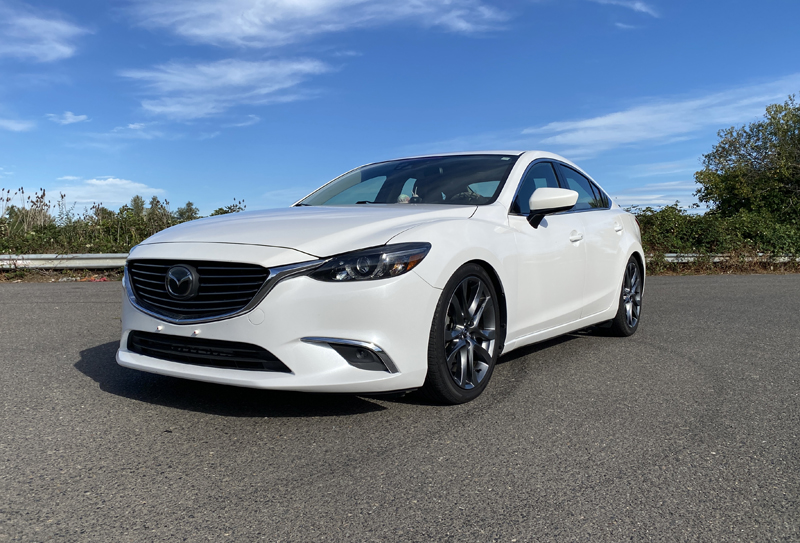 Lowering Spring Ride Height
Getting right into it, the CS lowering springs will drop the front of the Mazda 6 approximately 1.20in (30mm) and 1.75 (45mm) in the rear. This puts the 6 at a nice height that removes some of the rake that is present from the factory to provide a more level appearance. After the springs are installed, ground clearance will be reduced but there is still a good amount for the majority of obstacles that you will encounter while driving.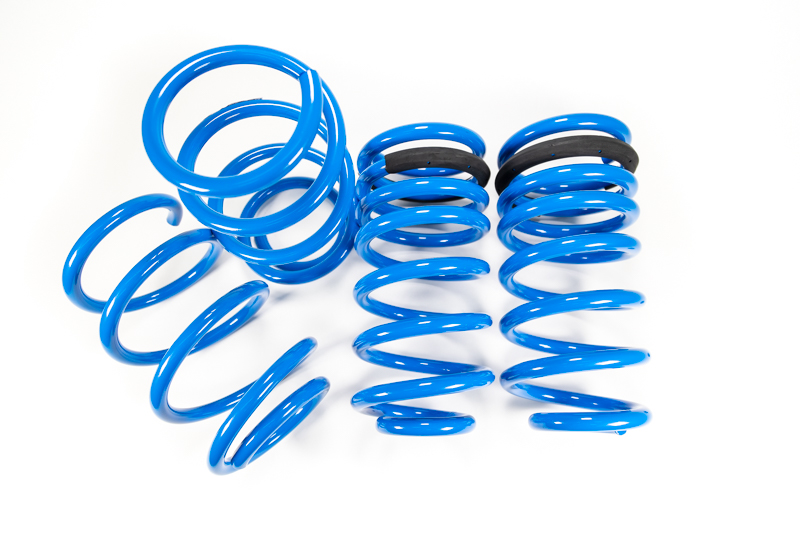 Lowering Springs Add Better Handling
Along with the more aggressive stance comes the addition of better handling characteristics. This is a result of the lower center of gravity and the increased spring rates. Both of these changes help reduce the amount of body roll in corners which will provide a more planted feel while driving and will inspire confidence when pushing your Mazda 6 in the backroads. The spring rates that were selected ended up at 4.6K front and 8.1K rear to provide a healthy increase over stock.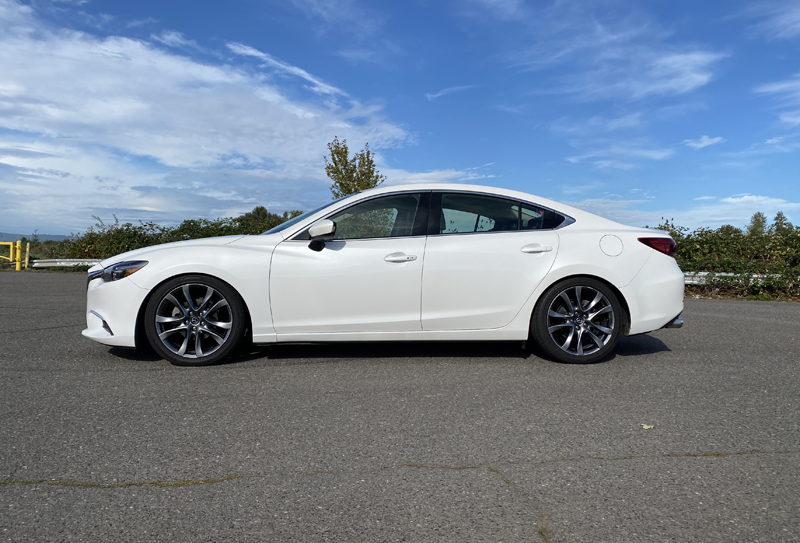 Best Quality for the Mazda 6 Springs
The CS Mazda 6 lowering springs are constructed with high tensile strength spring steel and in the rear we have added spring isolators to prevent any unwanted noises. The springs are finished in our CS blue powder coat to protect the steel from the elements and corrosion. Installation of the springs are just like OE and the only modification required is trimming the bump stops.
Well, that about wraps up the key details of the updated lowering springs for the 2014-2017 Mazda 6! Head over to the web page to check out more images and make sure to reach out if you have any questions.
Connect with us
You may also like