Another year is coming to a close and I was thinking back on the events we attended this year. We really put on some miles traveling around the US to Mazda enthusiast events from Miami Florida to Los Angeles California and many places in-between.
We started off 2011 with a bang by going to the Sno Drift Rally in Michigan at the invitation of Thayer Mazda of Michigan. They sponsored the event and went all out by supplying a hospitality tent for anyone who wanted to warm up. Thayer also built a green light car for the event. They used a 2010 Mazdaspeed 3 outfitted with the CorkSport 80mm Cat back, Short Ram Intake, and Aluminum Skid Tray. It was great to see a Mazda dealer get involved on the level they did.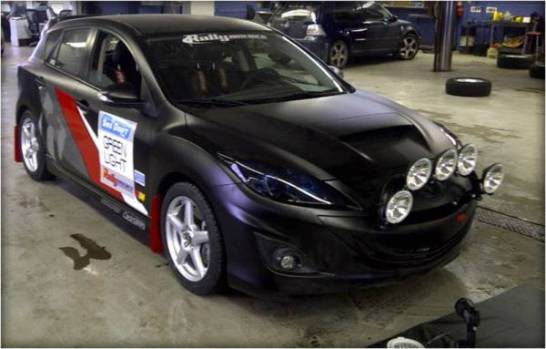 The next event at the Epic Florida Meet in sunny Miami, Florida, was a big contrast from the subzero temps endured during the Sno Drift rally. Lou Bachrodt Mazda hosted the event which was put together by the SFLA Mazda Crew. It was a great event with Mazda's that ranged from a pristine Rx2 to 2011 Mazdaspeed 3's and lots of great people and true Mazda enthusiasts to talk with about their cars.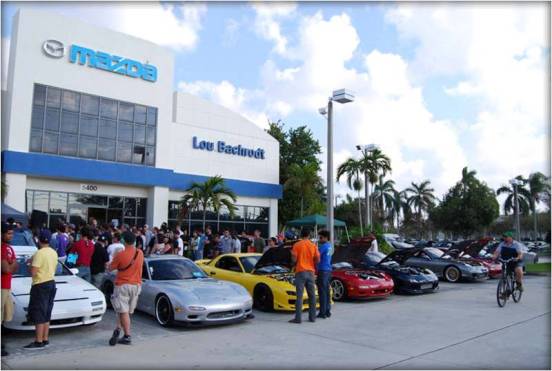 In May we flew to Newburgh New York to attend the OCC All Mazda Meet for a third year. We hosted a focus group to get to know our customers in the northeast better and get feedback from our customers about some of our new ideas and products. Despite a brief rain shower the event was great with a big turnout of Mazdas from all over.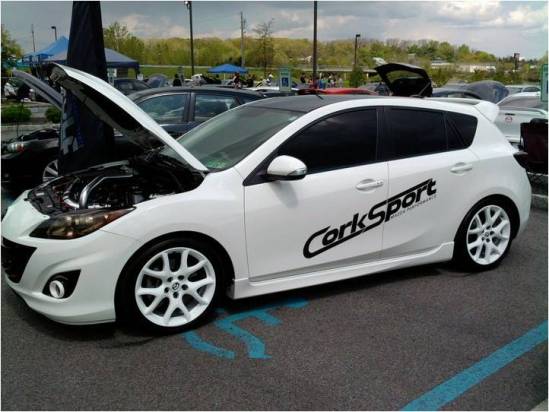 In July we headed to Monroe Washington to attend the Formula D event, with our Rx8 and 2010 Mazdaspeed 3, to hang out with 10,000 other drift fans for a weekend of burning rubber. The amount of attendance at the event was great and the parking lot was a car show by itself. We saw lots of great Mazdas and met tons of enthusiasts which drove all makes and models. We did our best to convince the fans Mazdas are the best.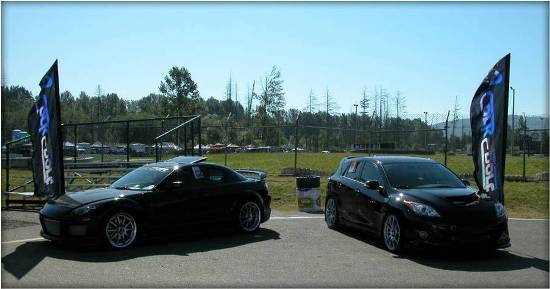 August came around and we headed off to the MOCC sponsored Mazfest at the Autoclub Speedway for an entire day of autocrossing and a car show. There were plenty of Mazda race cars brought out for the event along with a wide range of street cars. There were a few track mishaps including a Mazdaspeed 3 which got some damage to its bumper. Big thanks to the CorkSport customers who loaned us their vehicle to display in our booth for the day.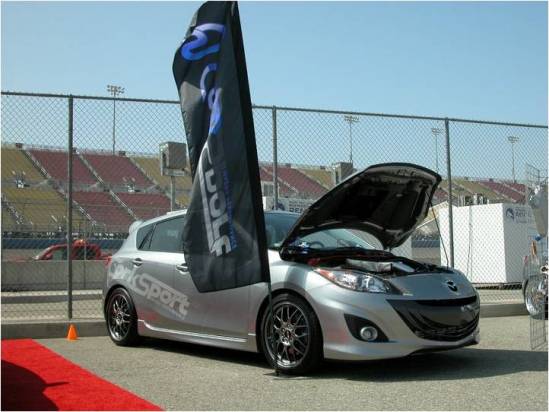 September brought up the Mazdas NW End of Summer Bash which was held on a sunny September day at CorkSport and included a dyno day, Mazda car show, and BBQ. It is always fun to see the Mazdas that show up at our events. The NW has quite the collection of Mazdas that are not daily driven. Big thanks to Mazdas NW for putting on the show.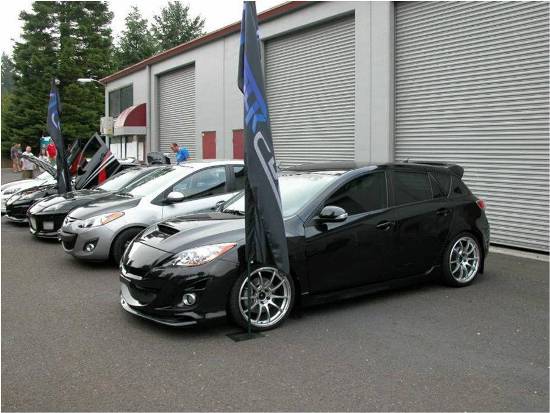 The most recent event we attended was the Epic East Coast Mazda Meet at the Tail of the Dragon in North Carolina. If you ever want to get your twisties on in your Mazda, this is the place to go. I would have loved to bring some of the CorkSport vehicles to this event to tear it up with the rest of the attendees. The whole event spanned 5 days. CorkSport came out east for Saturday's festivities that included a car show, a run on the tail of the dragon, and a Halloween BBQ.
If you want to see more pictures from the events you can view albums from each event on our CorkSport Facebook page.
Are you hosting or planning on an event in 2012? Let us know, we are always interested in what events are going on in the Mazda community and you never know, we just might show up.
-Derrick