The 2.0L SkyActiv Mazda has brought a new level of performance and efficiency to the market. Now CorkSport allows you to squeeze out even more power to your Mazda! CorkSport is proud to once again be the first to market with a Mazda performance short ram intake. We now present to you the 2013+ CX5 2.0L SkyActiv Power Series Short Ram Intakes.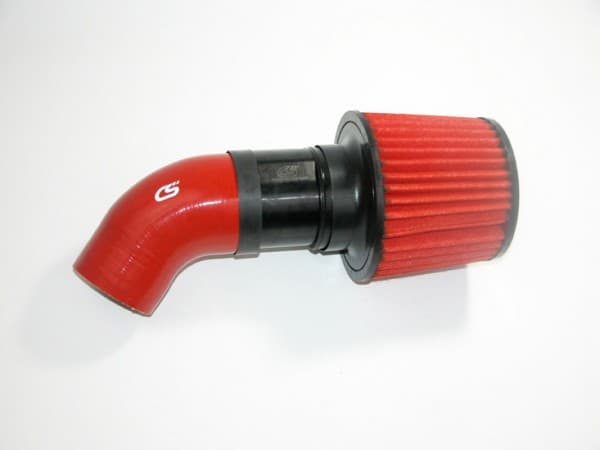 Engineered with exacting tolerances, the CorkSport Mazda 2.0L SkyActiv intake comes complete with our precision machined MAF housing made from billet aluminum. The CorkSport MAF is the ONLY one-piece billet MAF on the market and helps ensure a leakproof seal and proper metering. Our intake also features a durable Dry-Flow air filter and custom-reinforced silicone connector. In initial testing, the CorkSport SkyActiv Short Ram Intake netted peak gains of +9hp and +12lb/ft of torque.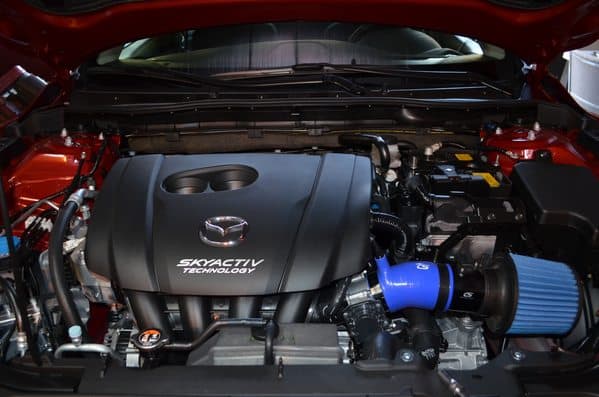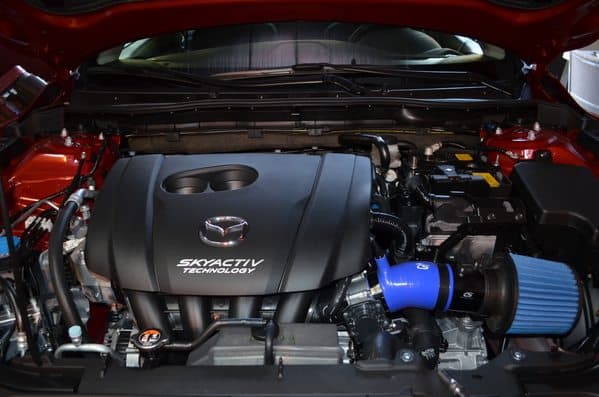 As with all CorkSport products, the SkyActiv Short Ram Intake comes with a two-year limited warranty, full-color installation instructions, and CorkSport service and support. The CorkSport SkyActiv intake for the 2013+ Mazda CX5 can be purchased at our online catalog here:
2013+ Mazda CX5 2.0L SkyActiv Short Ram Intake
You may also like
Summary
Article Name
Product Release! 2013+ CX5 2.0L SkyActiv Power Series Short Ram Intakes
Description
The CorkSport Short Ram Intakes for 2013+ CX5 2.0L SkyActiv provides power for your Mazda.
Author
Publisher Name
Publisher Logo