CorkSport began development of the new SkyActiv intake as soon as the technology was made available in the United States and today is happy to be the first Mazda aftermarket performance company to add a short ram intake for the 2012+ SkyActiv Mazda 3 and 2013+ Mazda CX-5 to its catalog of Mazda performance parts.
Engineered with exacting tolerances, the CorkSport Mazda SkyActiv Intake includes our precision machined MAF housing made from billet aluminum, durable dry flow air filter and custom reinforced silicone connector. In initial testing on the SkyActiv Mazda CX5, the CorkSport SkyActiv Short Ram Intake netted peak gains of +5 HP and +6 lb torque.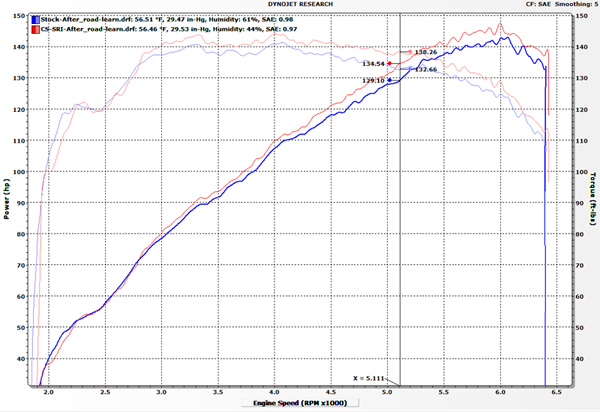 "Sales for Mazda's new SkyActiv product line-up have shown tremendous potential and we have had several product requests for a SkyActiv intake," said Rich Harris, President of CorkSport Mazda Performance, "Our engineering staff really stepped up to the plate to get our new SkyActiv intake to market quickly in order to fully support the Mazda community."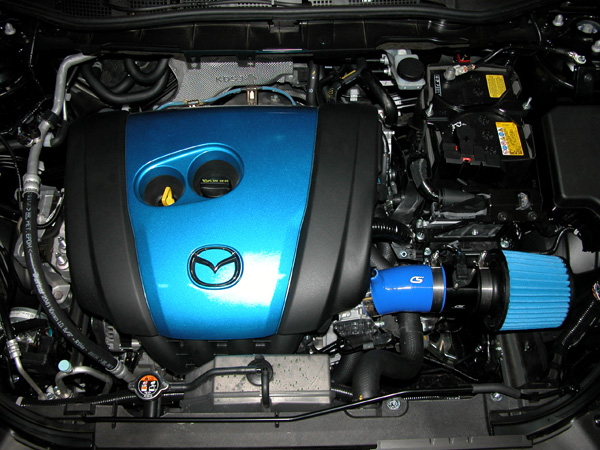 CorkSport has already confirmed the fitment of the single exit Mazda 3 exhaust for the SkyActiv Mazda 3 and made it available to the public and is happy to be able to add a second performance offering designed for the SkyActiv technologies developed by Mazda to increase fuel efficiency and engine output.
As with all CorkSport products, the SkyActiv Short Ram Intake comes with a two year limited warranty, full color installation instructions and CorkSport service and support. For added support, this kit also has a complete installation video.
The new addition to the CorkSport catalog is priced at $179.00. The CX-5 SkyActiv intake can be purchased separately in our newly added CorkSport CX5 catalog and the Mazda 3 SkyActiv Intake can be purchased as an option that has been added to the CorkSport Power Series 2.0 Liter Mazda 3 intake.