Preparing Your Mazdaspeed For Tuning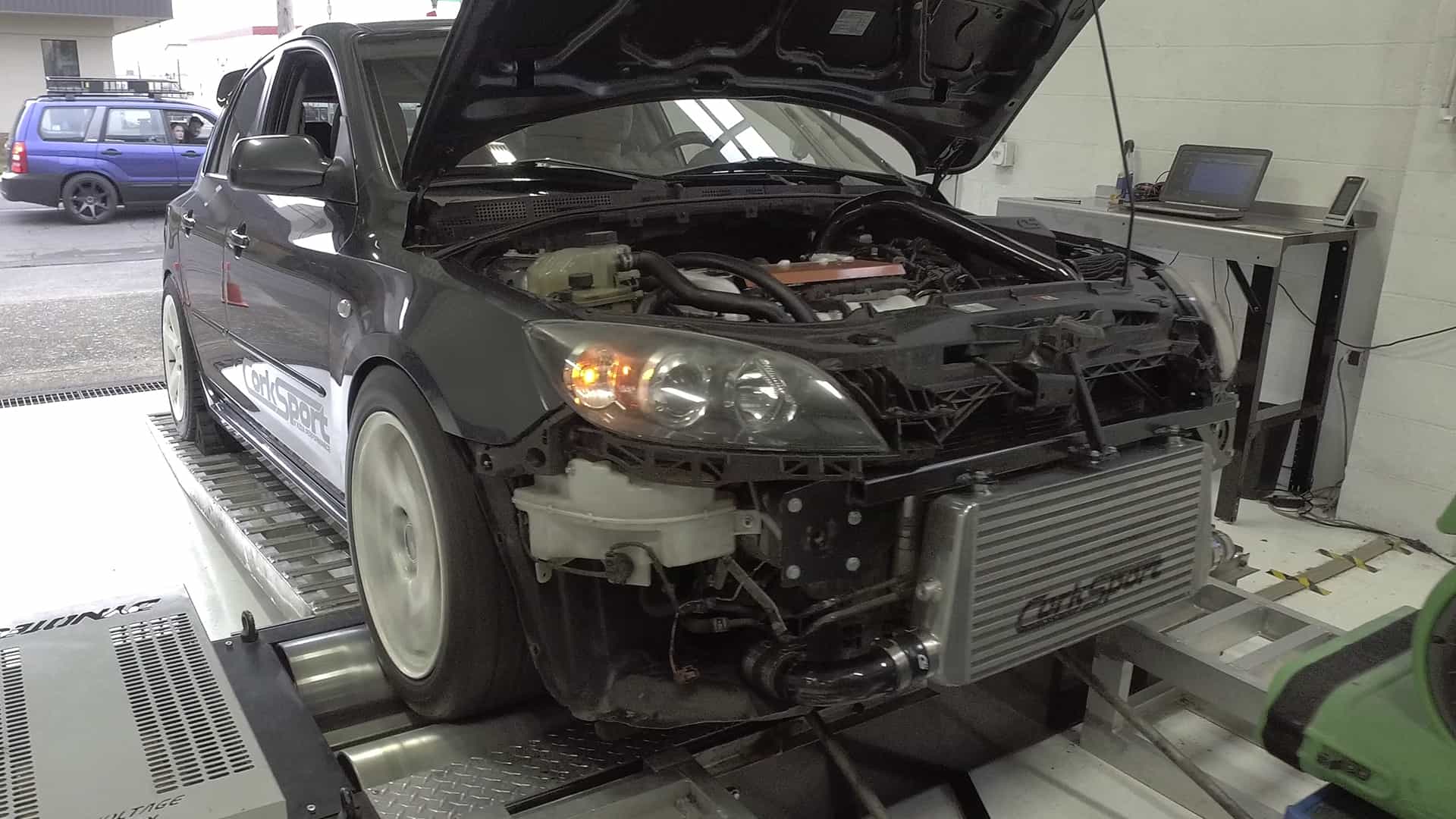 CorkSport was just hit with snow again today…boy are we ready for winter to be OVER!
Are you ready? What do you have left to get ready before the weather breaks, and racing starts? 
Winter months exist so us Mazda people can spend all of our hard earned money to make our Mazdaspeed's faster. It all starts with an AccessPort, and CorkSport Fuel Pump Internals.  Before you know it, your Mazdaspeed is now fully bolted with an upgraded

CorkSport Turbo
.  
People sometimes seem to forget that quality of your tune is just as important as the quality of your parts.  So how do you get a solid tune on your car?
CorkSport
wanted to make sure to lay out exactly how to prepare your Mazdaspeed for tuning services.  This helps streamline getting your Mazdaspeed ready, and it also helps your potential tuner so they don't have to worry about tuning with a potential mechanical problem.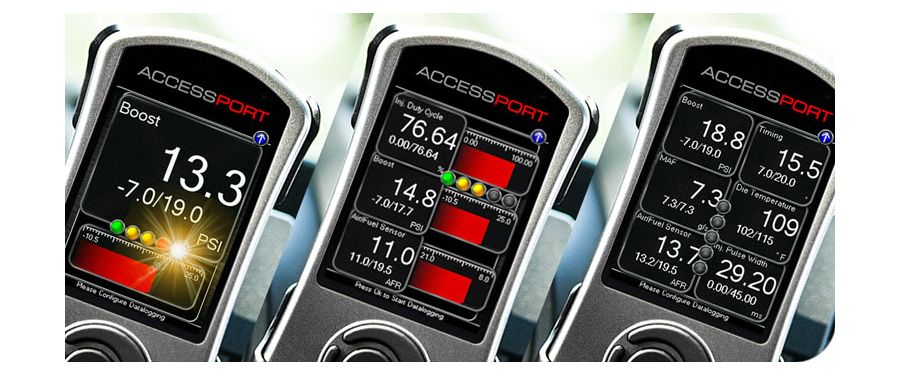 The very first step in getting your Mazdaspeed tuned would be to get the Cobb AccessPort tuning device.  This is the gateway to access your ECU and to make adjustments to your tune. You will use your AccessPort to record logs and send those logs to your tuner.  Not only can you make adjustments to your ECU, but you can also read/clear CEL's ( check engine lights), and you can also monitor up to six different parameters in real time.  
When you do apply for a tune, your tuner will tell you which parameters to monitor so they can have the correct information to get you a reliable tune.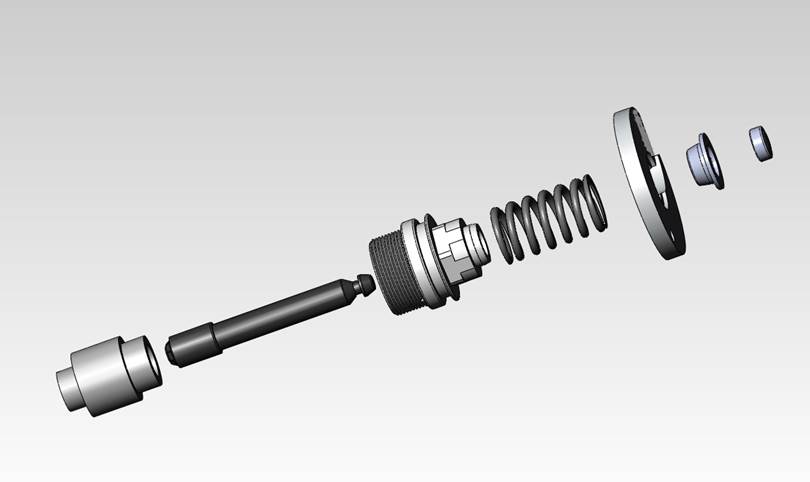 The stock high-pressure fuel pump internals has proven to randomly lose pressure during a fourth gear wide open throttle pull.  What we have seen is the pump spike pressure up in the 1800's, and by redline, the fuel pressure has dropped below 1600psi. This creates lean situations which have lead to engines grenading themselves.  Before a tuner will touch your car, you will have to make sure to have these upgraded. These will increase flow and allow your fuel pressure to stay above 1600psi keeping you in the safe zone.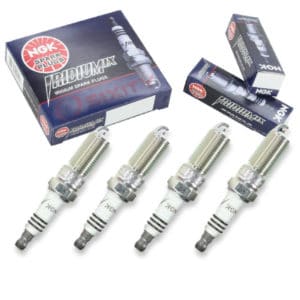 Double check what your tuner will want you to use, but in general, people will use one step colder plugs gapped down to a .026.  The trusted spark plug in this platform would be the NGK Iridium IX plugs (part # 6510). The idea behind using a more quality plug with a smaller gap is to keep the spark from blowing out when you increase boost pressure.  If you do have too large of a gap, then you will start to misfire, and you should get a code on your AccessPort for either random misfire, or cylinder specific. Keeping that spark in check will prevent delays in the tuning process.
Compression Test
Making sure to double check the engine health is probably one of the most important things to do before modding and tuning your Mazdaspeed.  Doing a quick compression test to make sure your cylinder rings can still hold pressure will tell you if the engine is healthy or not. Ideally, you want to see all of your cylinders read approximately the same numbers.  
You also do not want to see your compression go below 140 across the board. Mazda says that anything 140 or below is poor compression. If you end up having an unhealthy engine, then the car will not make the desired power, and you could potentially ruin your engine even further.  Make sure to check out our misfire blog where we show you how to properly boost leak test your car!
Every tuner is going to be targeting a certain boost pressure based upon current modifications.  A lot of times the turbo has to work harder because of a few boost leaks that are not closed off before tuning.  This can affect your fuel trims, and it will also affect how much wastegate duty cycle is needed in order to reach desired boost targets.  Having zero boost leaks is important so your tuner does not have to work around those leaks.
Ghost Knock
A big question we always see in the forums, and on Facebook would be people wondering why their AccessPort shows knock values.  The most important thing to remember is part throttle knock is nothing to worry about. My own Mazdaspeed see's values of 8.0 all the time on part throttle.  The only time to worry about knock values is when you are at wide-open throttle. As long as your knock values stay below 2.0 then that is nothing to worry about.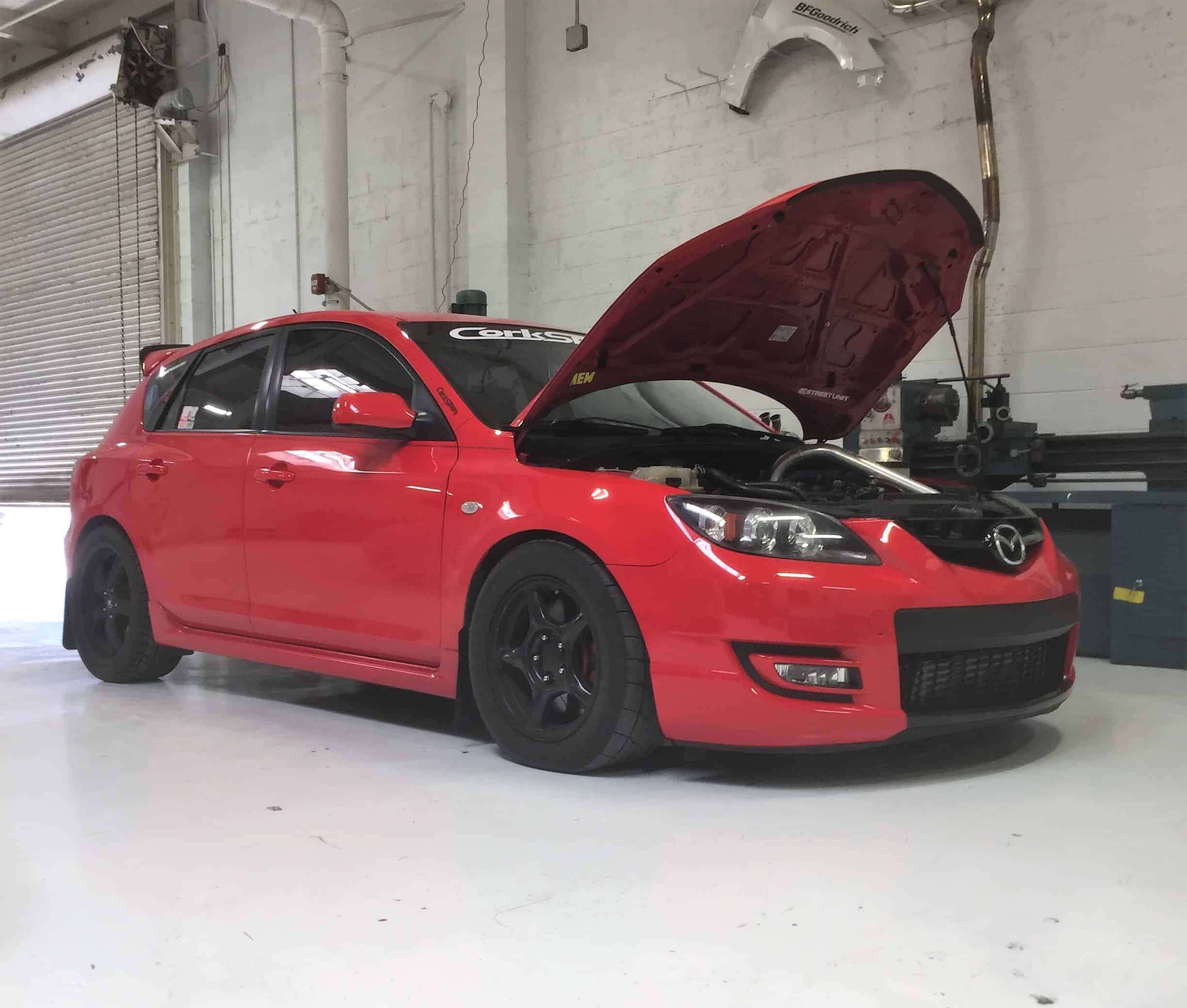 Doing these few simple things for your tuner will not only save time for both of you, but your tuner will love you because they don't have to try and diagnose an issue from thousands of miles away.  CorkSport hopes this really helps the community as a whole, and we also hope that people can use this as a tool to get their car dialed in much faster.
Stay happy, and stay fast CorkSport family!
-Luke
Summary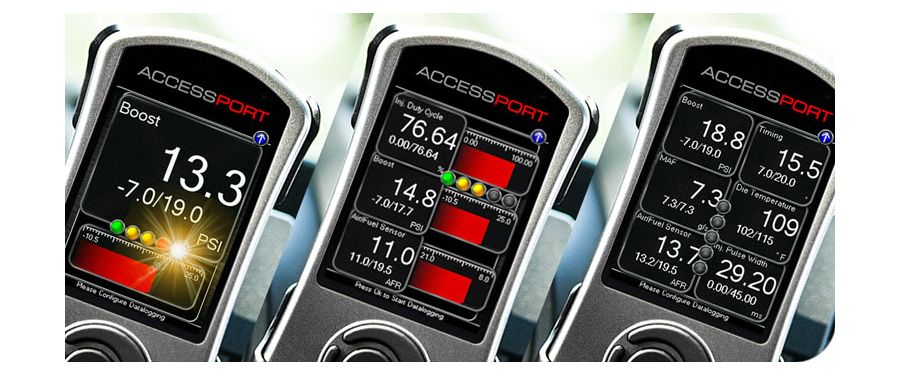 Article Name
Prepping your Car for Tuning
Description
CorkSport walks you through how to set yourself up for tuning. How do you prep for tuning? What steps to take before contacting a tuner? In this basic step by step, CorkSport lets you know the benefit of a Cobb Accessport and the best way to get started on your Mazdaspeed Tune.
Author
Publisher Name
Publisher Logo