CorkSport Sponsored, CJ Ramos, Recaps 2011's Events and Car Shows Across the Northwest:
Car shows are amazing events where people show off their creativity, ingenuity, and the hard work they put into their rides. Seeing what others do to their cars is what keeps me going to these events and helps to inspire me to try to make my ride even better.
This year I went to 10 events. Some were new to the region (like Driven to Perform and Xtreme Drift Competition) and some were recurring favorites of the Pacific Northwest (like Nos Forum Fest and Import Faceoff). It all started with a car show premiere of Fast Five and then culminated at MazdasNW's Summer Bash at Corksport HQ in Vancouver, WA.
Here are some highlights from just a few of the events I went to…
Fast Five Premiere Party and Car Show – Tukwila, WA – April 29, 2011
NW Motiv and NOS teamed together to throw a release party for the premier of the movie Fast Five. Situated on the top floor of one of the parking garages at Southcenter Mall, spectators and car enthusiasts were treated to giveaways throughout the day including free tickets for a private showing later that night.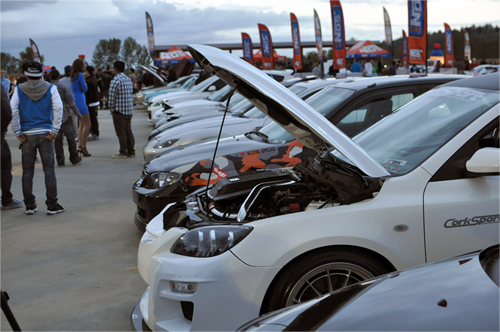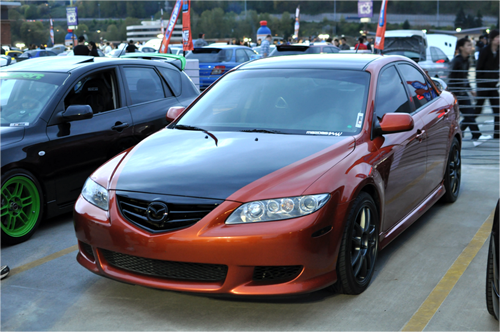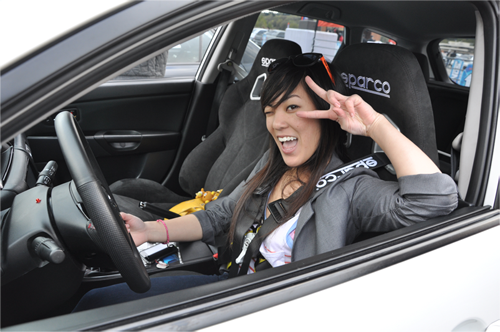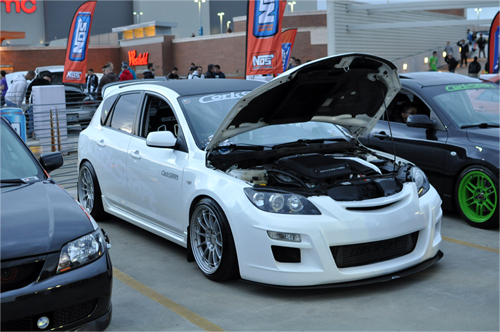 Nos Forum Fest – Kent, WA – June 25, 2011
One of the most memorable events of the year. Forum Fest had something for everybody, a car show, drag racing, and drifting. Once again, MazdasNW won and defended its title of Best Forum with its members grabbing five out of the six available belts for the Mazda categories of Best five door and Best two, three, and four door.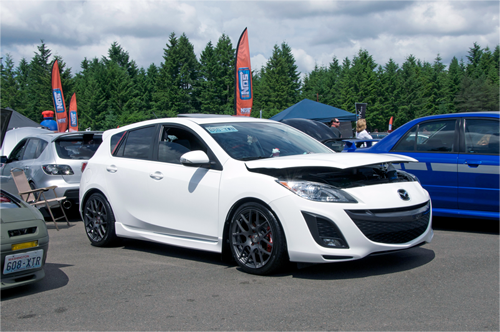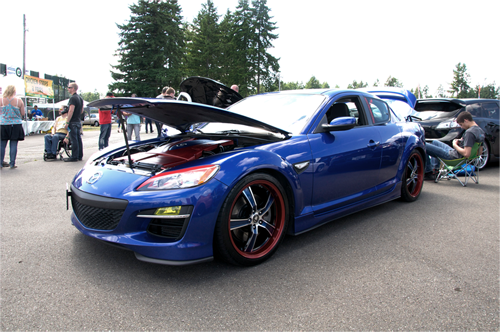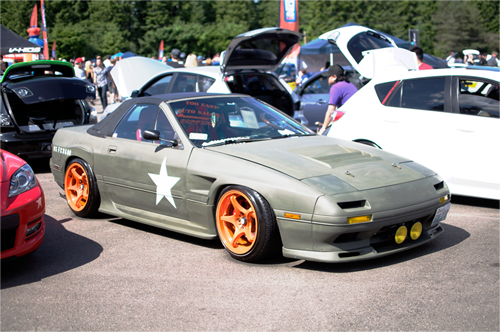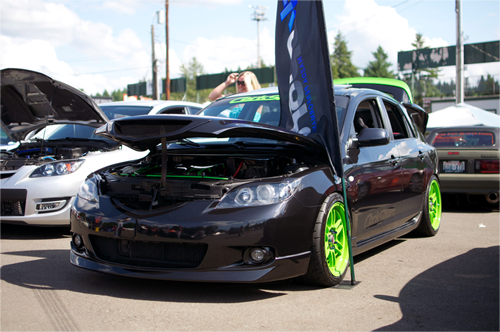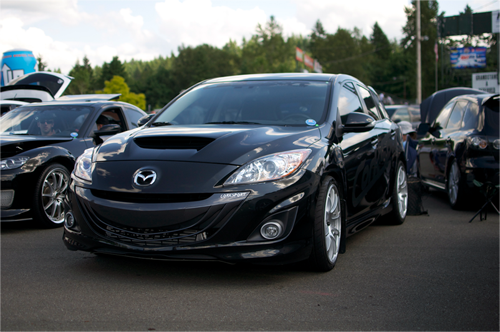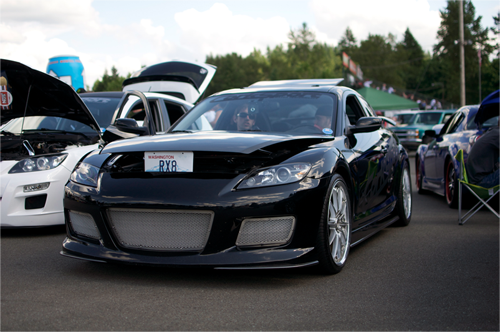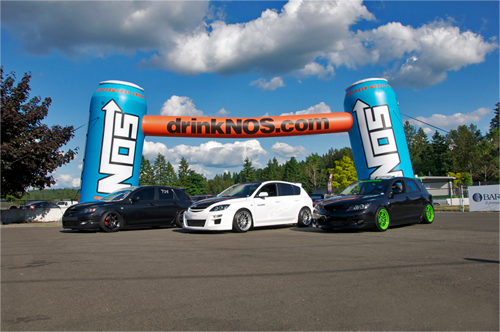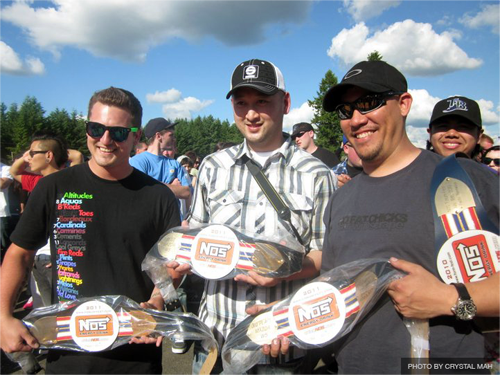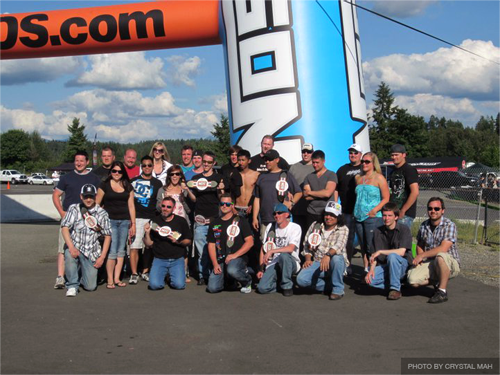 Driven to Perform – Vancouver, BC, Canada – July 16, 2011
DTP is the biggest car show series in Canada. The show was plagued with constant rain showers but that didn't scare the diehard car enthusiasts from entering their cars and enjoying what the show had to offer.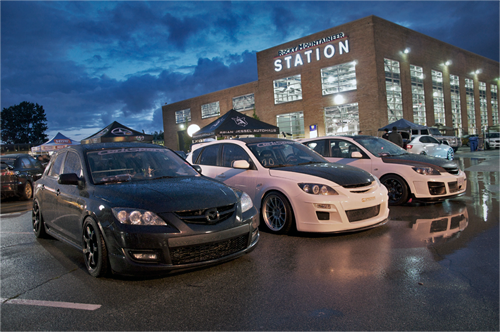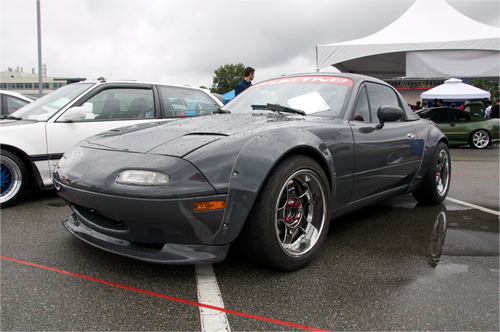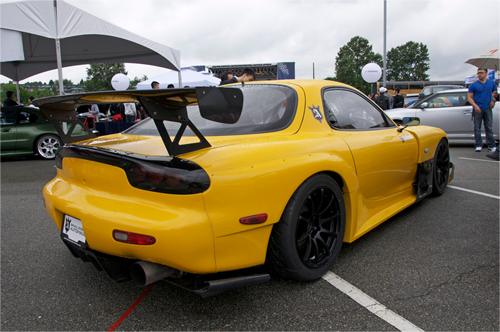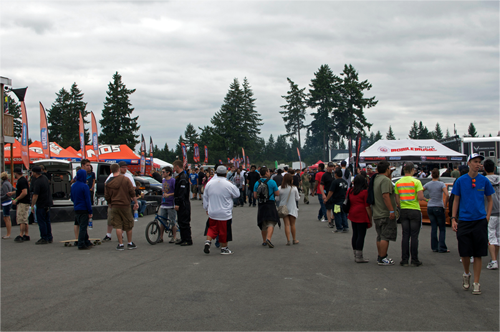 Xtreme Drift Circuit and Remix Car Show – Kent, WA – August 13, 2011
A drifting competition that featured local and national, amateur and professional drifters.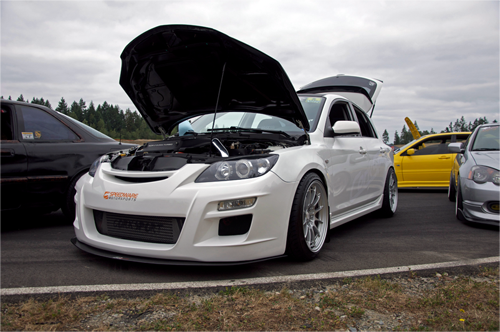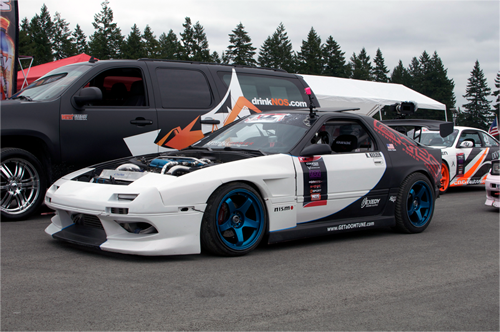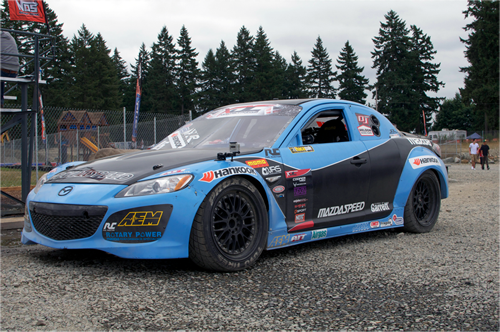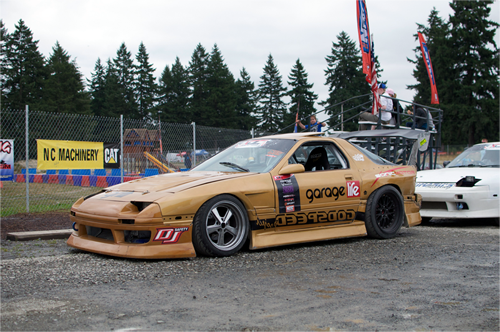 My Fiance and baby boy came out and visited me at the show. He amazed everybody as he slept through the loud revving and squealing of tires of the drifting competition. He was only 3 month at the time.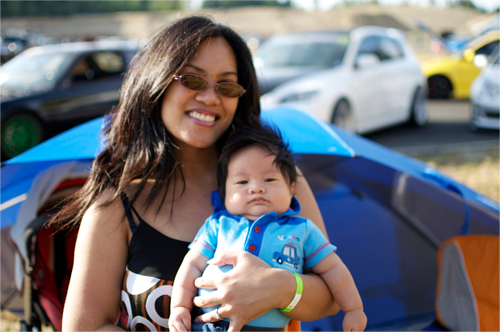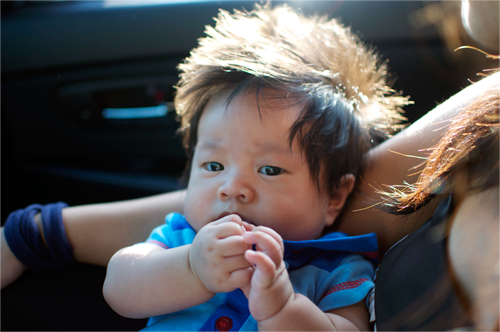 It was a fun and memorable year. I didn't win as many shows as I did last year but I didn't mind. I was happy to see more Mazdas competing and participating like Rob McChord in his wild protege, Martin Chen in his blacked out Mazdaspeed 3, Brendan Hughes in his green accented Mazda 3, and even the 40+ members that entered the Forum Fest car show.
Being voted by my peers for Car of the Year on mazda3forums.com and featured on Mazdas Meet the Tuners and NWmotiv.com were great honors and happily made up for those times I went home empty handed.
2011 Accomplishments
Mazda3Forums.com 2011 Member Car of the Year
CorkSport Featured Car of the Month – July 2011
Nos Forum Fest Best Mazda 5 Door
Featured on Mazda's US Site's Meet the Tuners Section
NWMotiv's Editor's Choice Award at MazdasNW Summerbash, which led to a nwmotiv.com web feature.
CorkSport 2012 Calendar Cover
-CJ