Due to popular demand, CorkSport is proud to announce a collection of new parts available for the Mazdaspeed 6.
At the top of the list we have the CorkSport lowering springs available. Lowering your ride a total of 1.5″ in the front and 1.6″ in the rear for improved handling and less wheel gap. This kit was designed on the Mazdaspeed 6 and just happen to fit the Mazda 6 as well..
Allowing a quicker turning response, crisper road feel, a more aggressive appearance, and a firmer spring rate, all while maintaining excellent ride quality.
Order your Mazdaspeed 6 Lowering springs today.
Allowing you to perfect that lowered stance of your ride we are introducing the Adjustable Rear Camber Arms. Designed for precise camber tuning, the CorkSport Rear Adjustable Camber Arms offer +/- 5 degrees of adjustability along with cross camber adjustment, allowing drivers the ability to align their suspension to match their enthusiastic driving style on and off the track. This kit can be used on the 2006-2007 Mazdaspeed 6 and the 2003-2008 Mazda 6.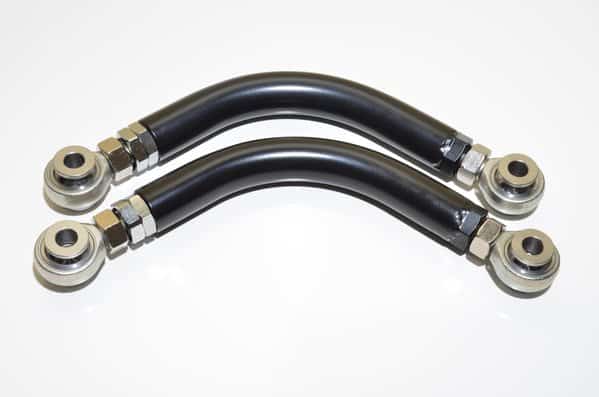 Order your Mazda6 Adjustable Rear Camber Arms today.
To protect that undercarriage, CorkSport has designed a precision machined aluminum Skid Tray for the 2006-2007 Mazdaspeed 6. It will provide maximum protection while adding minimal weight to the body of your vehicle. This one-piece precision bent skid tray is angled for a tight fit and structural rigidity and is CAD designed to mount further back on the sub frame with extra attachment points so it won't snag or hang up on objects under your vehicle.
For more information go to the CorkSport product pages.
– CORKSPORT 2006-2007 Mazdaspeed 6 Skid Tray
– CORKSPORT Mazdaspeed 6 Adjustable Rear Camber Arms