CorkSport introduces an all new Power Series 3″ Intake System for the 2007 – 2013 Mazdaspeed 3
With much demand for wanting more air and a throaty roar from your Mazdaspeed engine, Corksport is proud to bring you our Power Series true 3″ Intake System.
We have so many people ask for bigger intakes and MAFs that we set out to make a better one. Traditionally most MAFs are constructed from a welded pipe with various fittings for the MAF sensor to sit on or they are machined tubes with various fittings welded or bolted on.
What are the limitations to the current way of doing things? Most companies call a 76mm (3") MAF, 3" because the outside diameter (OD) is 3" or 76mm. That really doesn't tell you the amount of air the intake can flow. It tells you that you are using 3" connectors but the  inner diameter (ID) could be anything.
For reference the stock MAF is 68mm ID. Once you are in the low 300whp range your MAF sensor will read 5volts. This means that your MAF is "topped out" and does not have the ability to adjust fuel trims and timing properly. To get the head room of tuning you must upgrade to a larger MAF diameter.
The Power Series 3″ Intake System is fabricated with a high polished 3 inch turbo inlet pipe and a true 3″ inside diameter MAF housing. The velocity stack design smooths air flow for maximum performance.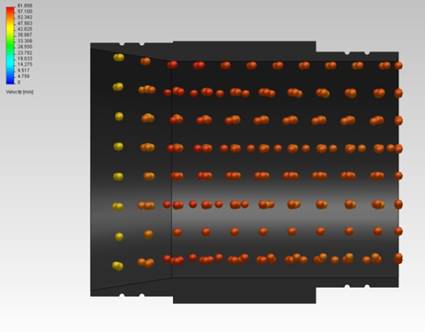 In order to increase the ability for a large MAF to flow as much as possible and still not top out we decided we wanted to "bell" the MAF entrance. This effectively increases the air velocity, flowing more air. This is almost a 10% increase in velocity over the non "bell" version of the same MAF. This is something that is not done on a welded MAF. You can also make the MAF any size you want so making a true 76mm MAF is possible. This added head room allows your mods to go further and gives you the ability to tune for more power.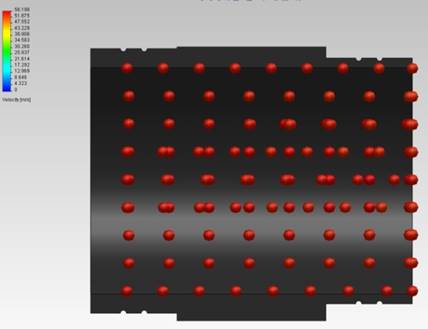 | | | |
| --- | --- | --- |
| Name – CorkSport | Unit | Value |
| Maximum Velocity | m/s | 61.214 |
| | | |
| --- | --- | --- |
| Name – Other | Unit | Value |
| Maximum Velocity | m/s | 56.198 |
To help with proper idle and cruise resolution we also added a splitter to straighten the air in front of the MAF giving a better signal to the ECU.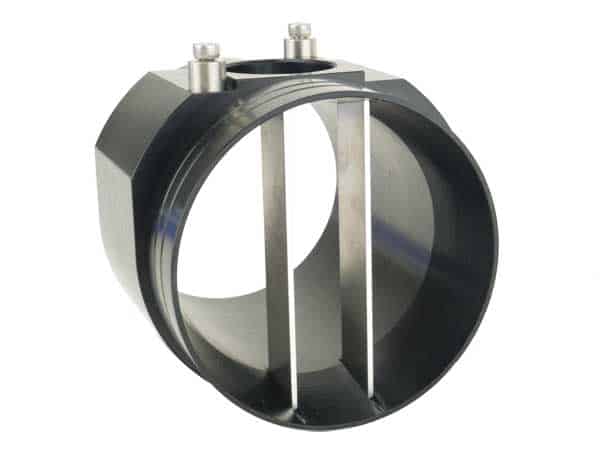 If you plan on upgrading or have already upgraded your turbo this upgrade is a must to keep your MAF sensor functioning within its calibrated range.

Designed Specifically for Mazda: All CorkSport parts have been designed and tested specifically for Mazdas.
True 3″ MAF: Machined with a True 3″ inside diameter MAF.
Turbo Inlet Pipe: A precision high polished 3″ aluminum turbo inlet pipe..
Durable Dry Flow Air Filter: Reusable and water resistant, this unique non-woven filter media does not require oil to filter and trap dirt and actually sheds dirt under engine vibration unlike cotton-gauze which holds contaminates until you clean the filter.
Custom Reinforced Silicone Connectors: Constructed from multi-layer nylon braid to provide more strength and power and a smooth internal transition for less turbulence and optimal flow.
Upgraded Turbos: Highly recommended for Mazdaspeeds with upgraded turbos.
CorkSport Service and Support: Receive a 2 year warranty, full color installation instructions, all of the needed installation hardware, and knowledgeable telephone installation support.
Order your Power Series 3″ Intake System today