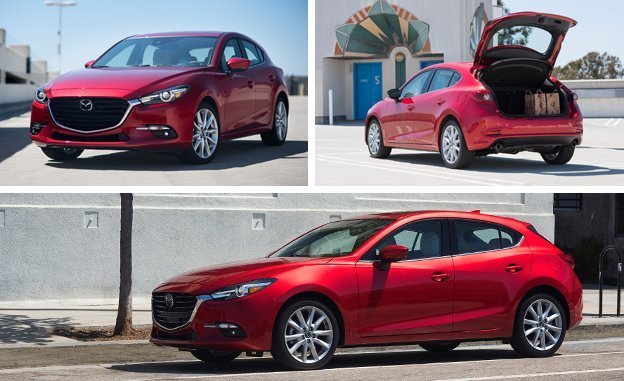 The Mazda3 is, obviously, a favorite around CorkSport HQ. And now that the best handling front wheel drive car on the market has been updated and upgraded for 2017, we wanted to break down what's new and what you can mod.
The rundown
The 2017 Mazda3 has a few styling updates, like an updated front bumper and grill that'll look very similar to CX-9 drivers. Speaking of the CX-9, the steering wheel is comparable to the CX-9, as well. Back to the exterior, the new bumper and grill features excellent LED headlights and an LED fog light option. There's an option for 18-inch wheels, though you can stick with 16-inch wheels, and two new colors are available: Machine Gray Metallic and Eternal Blue Mica, which replaces the previous Blue Reflex Mica.
The interior is updated to include heated steering wheel and upholstery upgrade options. The heads up display is now in color and there's an electric parking brake, as well.
The Mazda3 engine remains unchanged: 3 i models feature a 155-hp 2.0-liter four-cylinder, while 3 s models have a 184-hp 2.5-liter inline-four. A six-speed manual or a six-speed automatic transmission are available. But, the big addition is the G-Vectoring Control, which is a software-based torque-reduction system. Savage Geese has a great rundown of all the Mazda3 updates that has an excellent explanation of what GVC does and what it adds to your ride, starting at the 7:38 mark. Check out MotorTrend, Car and Driver, and Road and Track if you want a few more informative explanations of the 2017 Mazda3's updates.
All the reviews agree, this is the best Mazda3 yet. Now, let's take it up a notch.
The mods
While the Mazda3 has some nice new features (and who doesn't like new features?), what remains undeniable is that this is a damn good car. But good can be the enemy of great, and that's where CorkSport comes in. With some performance and style mods, a 2017 Mazda3 can go from a satisfying award-winning vehicle to a high-performance, fun-to-drive dream!
2014+ Mazda3 Lowering Spring set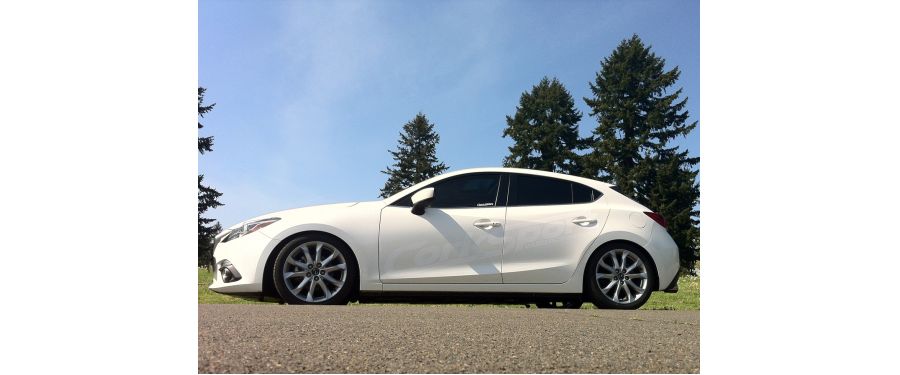 Our Mazda3 Lowering Springs deliver an aggressive appearance and a performance edge without sacrificing ride quality. Begin taking that 2017 Mazda3 where you want it by making your ride a little lower.
Mazda Headlight Level Adjuster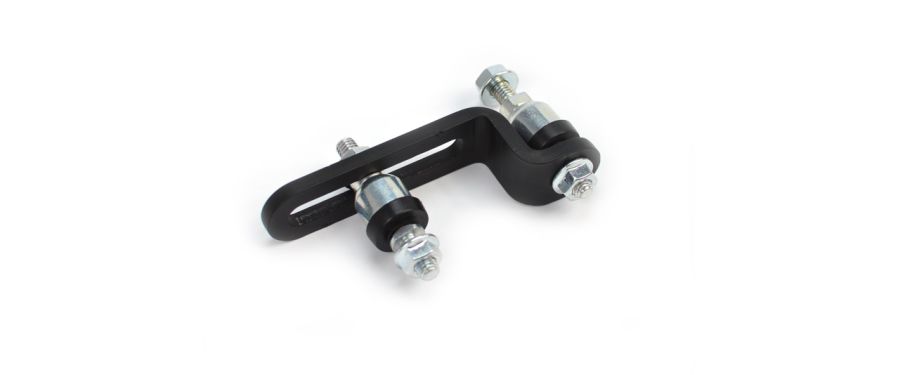 Your lowered 2017 Mazda3 looks dope, but the self-leveling headlights sometimes have difficulty with this suspension geometry change. CorkSport's Headlight Level Adjuster makes sure the road stays well lit ahead of you while you roll in your lowered ride.
Mazda 3 Adjustable Struts and Shocks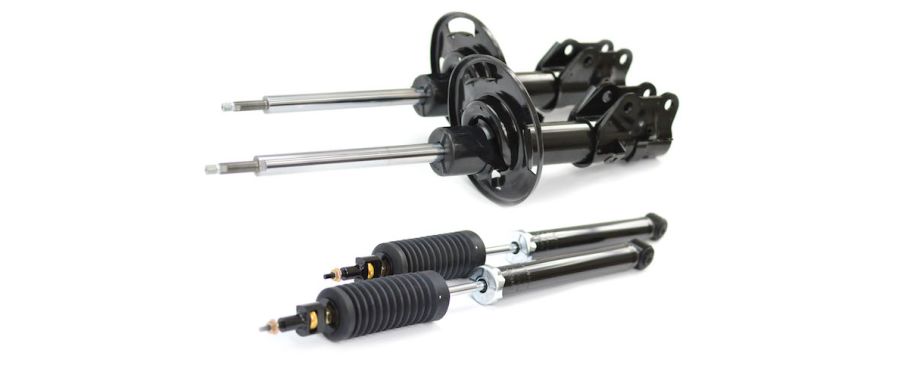 With 15 different positions to choose from, our Adjustable Struts and Shocks can take your 2017 Mazda3's handling to godlike levels of precision. Sure, the 2017 already has great handling, but what did we say about good and great? Make that great handling truly exceptional with this adjustable upgrade.
2014+ Mazda 3/6/CX5 Big Brake Kit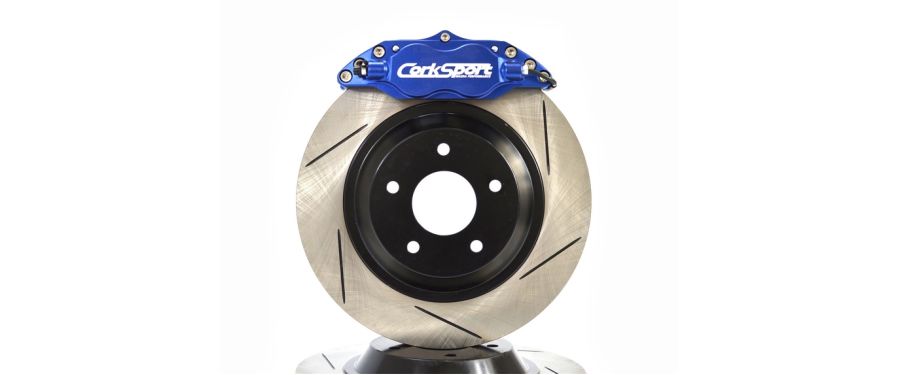 Shave weight off your ride without sacrificing stopping power thanks to our Big Brake Kit. Combined with the GVC, this added braking ability will lead to some next level curve handling.
2014+ Mazda 3 Leather Steering Wheel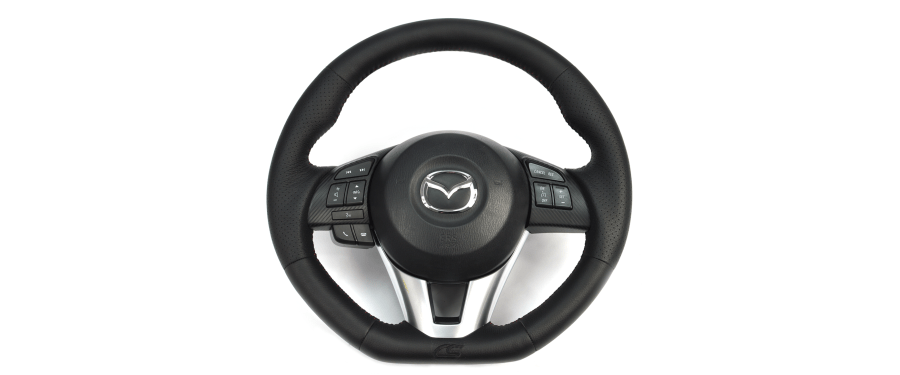 Not a fan of that new OEM steering wheel? We got you covered. Our leather steering wheel has a hand-wrapped and stitched racing-inspired grip — and it only takes an hour and a half to install!
And that's just the beginning. Check out the rest of our Mazda3 parts and modify your new 2017 Mazda3 to your heart's content.
If you've got questions, drop us a line before you get started on your 2017 Mazda3 mods and we'll help you out. And keep following the CorkSport blog for more modification advice and tips, Mazda lifestyle talk, and help taking your new ride from great to outstanding!
Summary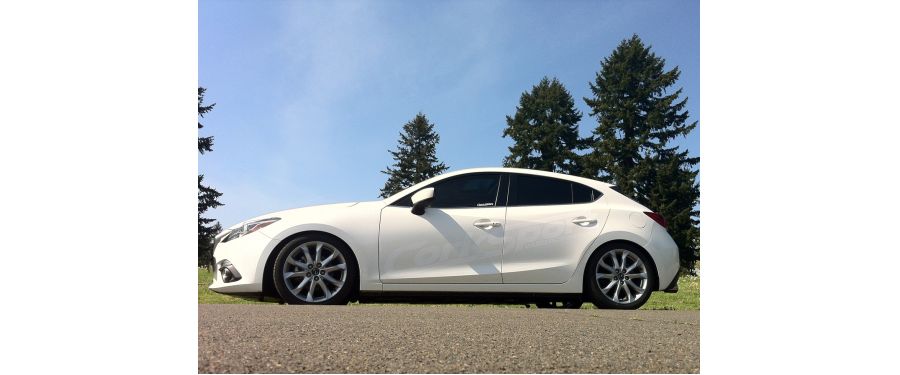 Article Name
2014-2017 Mazda 3 Performance parts update
Description
We have been releasing more and more new parts for the 2014, 2015, 2016, and 2017 Mazda 3 Skyactiv. We have shocks, struts, springs, intakes, lighting, big brake kits, and more.
Author
Publisher Name
Publisher Logo