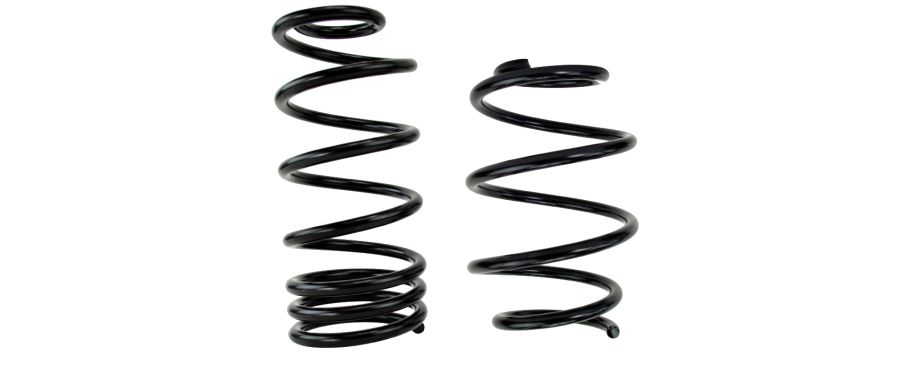 Hey, CorkSport family, I hope you're all doing well this week! I'm here again, keeping my promise, to give a brief description of my favorite part each week. Which means our blog series, "CorkSport's Favorite Part of the Week," continues!
This time, I'll be talking about the 2014+ Mazda 3 Lowering Spring set. I am excited for this one, because lowering springs offer many benefits that deliver an incredible bang for your buck.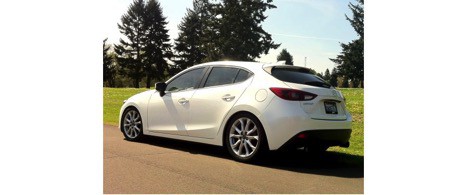 All of us Mazda enthusiasts know that stock Mazdas have quite a bit of wheel gap, which isn't appealing to most of us. Our lowering springs have been designed to take care of that unwanted wheel gap — these springs will drop the car about 1.75" in the front and about 2.00" in the rear.
We wanted to make sure our springs would give the car a modest drop. Why modest? We decided to keep the drop minimal because we wanted the car to have a sleek look without sacrificing ride quality. Plus, we wanted to avoid potential damage to the front end when going over, for example, speed bumps.
Our lowering springs also have a 7 percent increase in spring rate. Which means that, whether or not you're running OEM wheels or aftermarket wheels, these springs will — without a doubt — give your ride a much cleaner look. Please note, though, if you're running wider than stock wheels/tires, you may have to roll your fenders depending on how aggressive your offset is or how wide your tires are running.
I mentioned multiple benefits to our springs, so I want to make sure to hit on the other primary advantage you get from adding lowering springs to your 2014+ Mazda 3. When you add lowering springs, you are lowering the center of gravity of the vehicle. By doing this, you're allowing the car to grip the pavement harder. You can take corners faster and with more confidence knowing the car will react the way you want with increased handling. Add in some wider/stickier tires and you'll increase that handling exponentially.
This part is truly a must-have for people who don't track their car every weekend, but are looking for a more aggressive feel when driving around town. Trust me, you won't regret that decision. If anyone has any questions in regards to lowering springs, please call us at 360-260-2675!
Cheers,
Luke @ CS