The CorkSport Sponsored 2010 Mazda 3, driven by Josh Mackey, photographer and marketing specialist by day and Editor and Chief of NWMotiv.com by night, has gotten a lot of attention lately (including a feature in the December issue of Import Tuner Magazine), and for good reason. Mackey started his 2010 Mazda 3i Sedan project in June of last year with the goal of taking the mid-range sport compact car to the next level using a variety of styles and showcasing realistic modifications that anyone could do while maintaining a practical everyday car.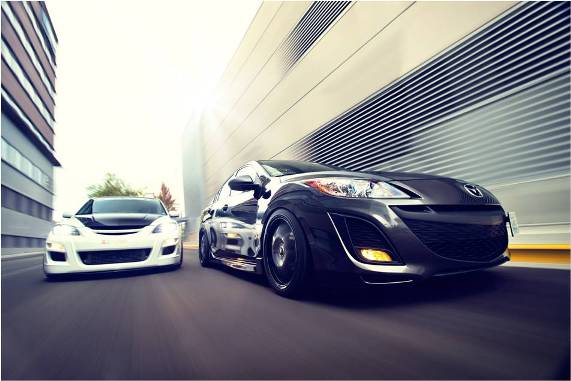 Josh was attracted to the Mazda 3 because of the loyal community and followers, the price point and the suspension that, even from the factory, was sportier and more fun than anything else he had test driven. Even so, he immediately set to work improving the suspension of the 3 by adding a CorkSport Front Strut Bar, CorkSport Lower Rear Sway Bar, and Stance USA GR+ Coilovers. He also replaced the tires and wheels with Konig Lace 18×8" +35 wheels and Hankook V12 215/40/18 Tires.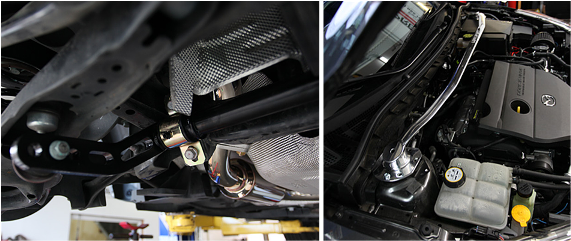 Mackey went with the 2.0 liter base model Mazda 3 so that he could design the car from the ground up by starting with the most common package that the everyday tuner might select, so when it came time to upgrade the engine and exhaust, Josh knew to get the vehicle to the next level he would need the trifecta of I/H/E (Intake, Header, and Exhaust).
He added the CorkSport Power Series Short Ram Intake and opted for the addition of the CorkSport Performance Power Series Cat Back Exhaust that features dual resonators, a single tailpipe design and a 60mm racepipe. He finished off the engine modifications with a MSDS 4:1 Ceramic Header.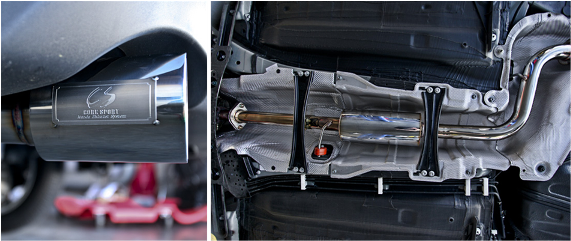 Once the Mazda 3's suspension and basic engine modifications were complete, adding the proper equipment to stop it was a no brainer so Josh went to work on some brake modifications with the CorkSport Stainless Brake Lines, EBC 3GD Zinc Coated Slotted Rotors, EBC Red Stuff Brake Pads and Motul Brake Fluid.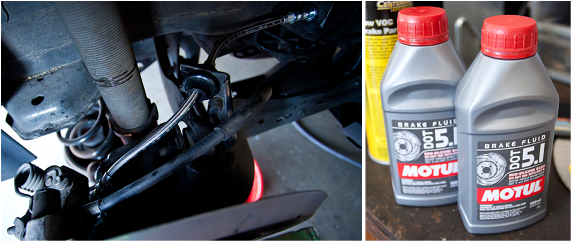 A fan of clean lines, Josh has also done some tasteful exterior modifications that include a 3M 1080 Carbon Wrapped Roof, V-LED Platinum LED bulbs and V-HID lighting, a CorkSport Front Plate Relocation Kit, Mazda Accessory Side Skirts and a 35% Matching front and rear tint.
Continuing with the same exterior design, Mackey wanted to make a point by taking his interior to a whole new level with a full leather installation provided by Katzkin Leather. Two-tone leather interior combining dark midnight grey leather that is stitched together with dark slate perforated suede is installed in both front and rear seats and the door cards. Stage 2.0 of the build will focus on finishing the rest of the interior by wrapped the headliner and pillars in the same material. The rest of the interior is accented with 3M carbon wrap installed by Graphix by Tex and soon to be installed SRP Racing two-tone aluminum racing pedals.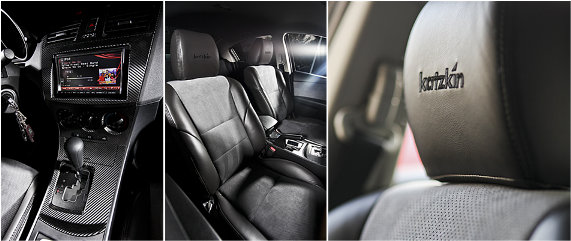 This particular Mazda 3 did not come with the aftermarket BOSE system that most Mazda's get from the factory. Mackey knew that if he wanted to take this project to the next level and maintain a competitive level with other Mazda's in the industry, a completely new audio system would be needed. Diamond Audio provided a complete setup of front and rear component speakers, amps and low profile subwoofer. The entire system was expertly installed by James Anderson, all controlled by an Alpine In Dash DVD/GPS Head unit.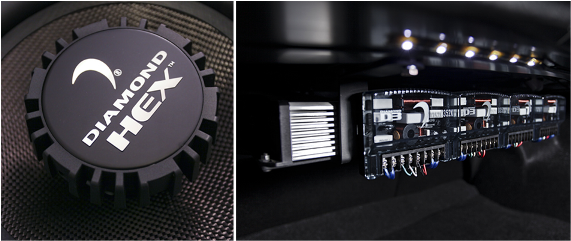 What's next for the NWmotiv Project 3? "Lots of tiny little things that need to be finished up, new bumper lenses, new wheels, front lip, maybe a dptune ecu upgrade" said Mackey "The NWMotiv Project3 takes everything that I've learned from the years. Clean lines, clean mods, nothing over done, and everything tasteful."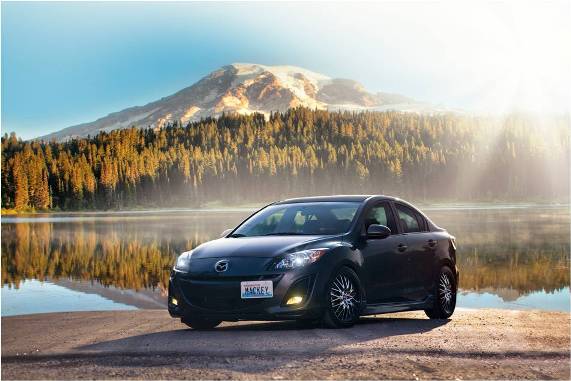 If you want to follow Josh Mackey's progress on his project3, you can check out his regular posts at https://www.nwmotiv.com
Gwynne-