CorkSport is pleased to announce the addition of the Mazda 3 and Mazdaspeed 3 Adjustable Front End Links to our growing list of suspension upgrades developed to enhance your Mazda's performance.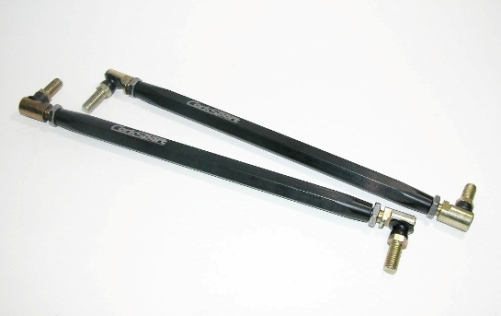 Made to fit OEM and aftermarket front sway bars, the CorkSport Mazda 3 Mazdaspeed 3 Front Adjustable End Links allows customers to tune any sway bar and remove the preload commonly associated with the suspension.
"Adjustable end links will allow you to properly balance and tune your suspension to give you the best setup possible" Said CorkSport Engineer, Andrew Gilbert, "Our end links will reduce link flex and fatigue, increase sway bar effectiveness and allow for corner balancing suspension."
The CorkSport adjustable front end links come in a black anodized finish and include an etched CorkSport logo for a custom and long lasting finish.
The CorkSport Mazda 3/Mazdaspeed 3 Front End Links can be purchased for the competitive price of $109.00 making this an easy to install and affordable upgrade for your vehicle.
For more information: https://www.corksport.com/corksport-mazdaspeed-3-front-adjustable-swaybar-end-links.html