How does the CorkSport Big Brake Kit hold up to the track? Has the kit been tested at the limit? What do the brakes look like after a weekend of taking a beating?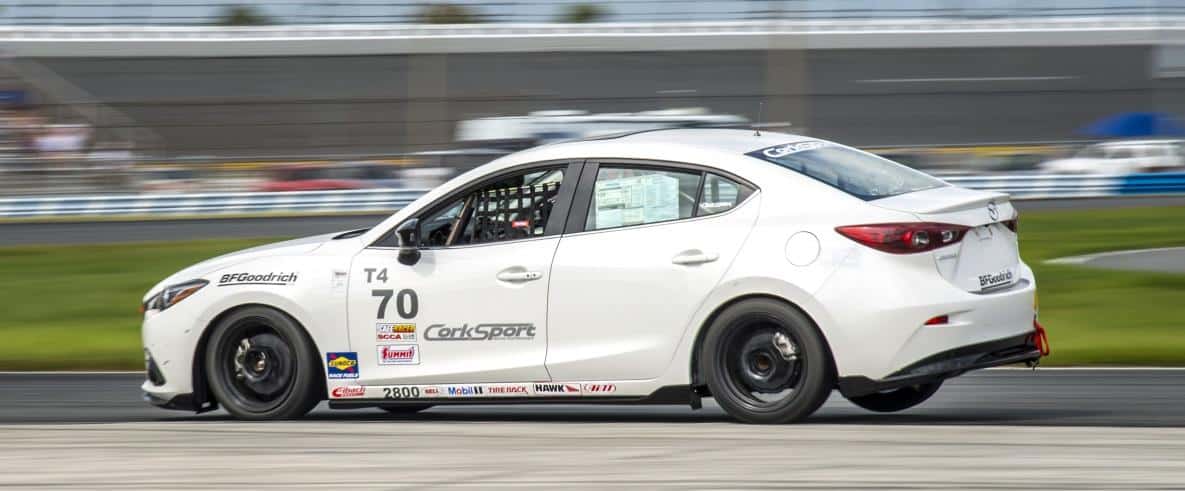 These are great and legitimate questions to ask of any brake kit, which is made available for Mazda enthusiasts. So to get a jump on answering those questions, I took a set of our brakes out to the track for a weekend of fun racing door-to-door. The Oregon Region SCCA had a regional race weekend scheduled on April 16 and 17. Our CorkSport 2015 Mazda 3 T4 car finished testing the CorkSport Rear Adjustable Camber Arms for the Mazda 3 at ORP last month and was hanging out in the shop looking lonely.
Installation of the brake kit took a couple of hours in jack stands (to get a feel for how most people would do the job). Overall, it was a pretty easy swap — old parts off, new parts on, and ready to roll. Take a look at the brakes hiding behind the Sparco wheels we use in the install picture below.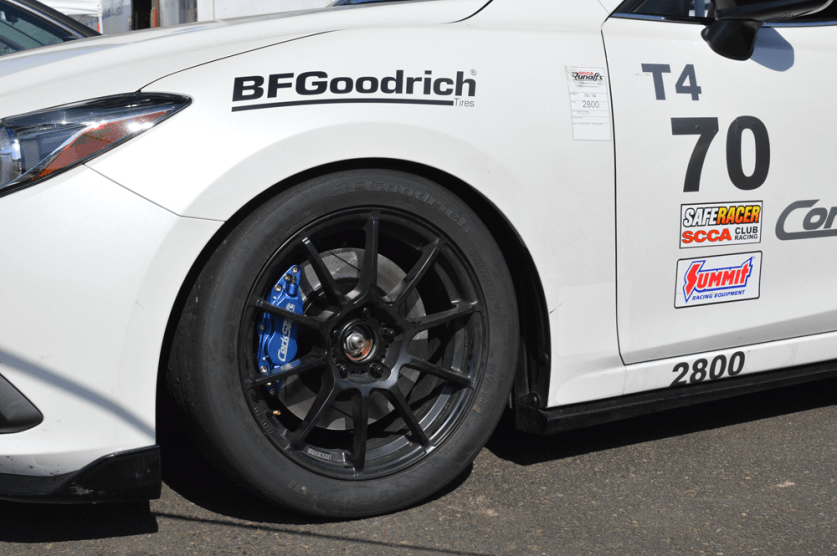 Short disclaimer here: I put the brake kit on with Hawk DTC-60 brake pads. The street pads supplied with the kit are good for the street and autocross. But they are not meant for hauling the car down from 100+ mph twice in a 1:32 lap of the track. The other modifications on our T4 car are custom valved Koni shocks, some really heavy Hypercoil coil-over springs (over 400 in the front and 600 in the rear), CorkSport Rear Sway Bar, CorkSport SRI, CorkSport Airbox, and a tune.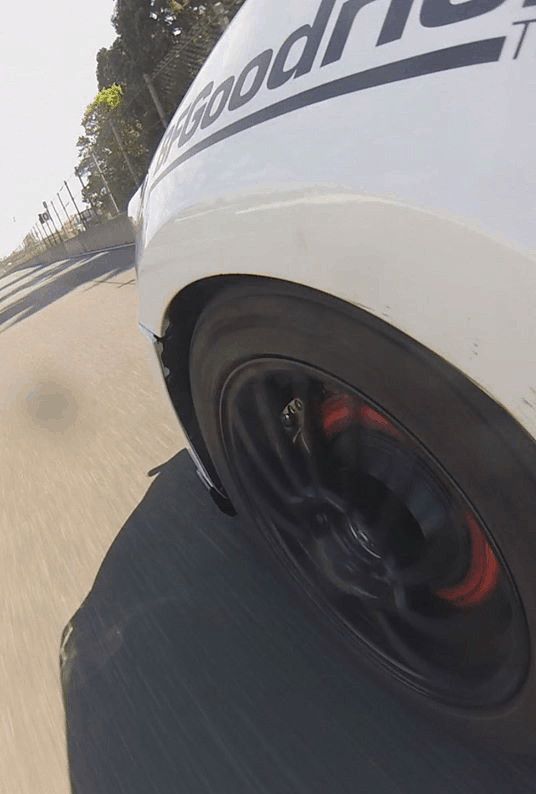 The brakes are confidence inspiring, and I was able to push the car into the corners deeper and still maintain control at the limit of the tires' adhesion. I will note I did trigger the ABS quite a few times finding the limits of the brakes, and the CorkSport Big Brake Kit performed flawlessly with the OEM system. Brake bias was perfect the whole day on the track. The pedal feel with the kit had the same travel as with the stock calipers.
My final thoughts on the Mazda 3 brake kit:
This street kit will hold up to some serious abuse and keep right on going.
Make sure you match the brake pads to how you will be using the kit.
Bang for the buck, you cannot beat the value of this kit. Rotors, lines, and calipers all in one kit!
Cheers,
Derrick
P.S. Want to see the red hot brakes in action? Check out this video.