CorkSport would like to announce the release of the newest addition to the CorkSport line of accessory parts, the CorkSport Mazda and Mazdaspeed Stub Antenna made for 2007+ Mazdaspeed & Mazda 3, 2007+ CX-7, 2011+ Mazda 2 , 2003-2008 Mazda 6, and 2006+ Mazda 5.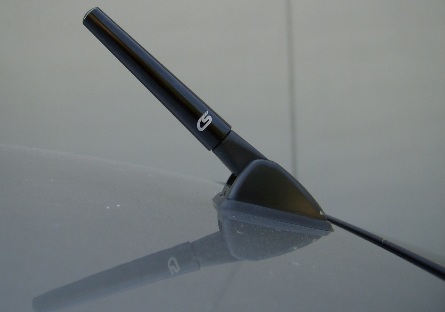 An easy upgrade to boost the look of your Mazda, CorkSport's new shorter antenna is 2.75″ in length and will replace the oversized factory antenna. Tested to ensure they perform similarly to the OEM antenna, CorkSport antennas are anodized and made out of billet aluminum which has a long lasting, durable, black finish. CorkSport antennas come with two different size fitting studs for straightforward installation of the product that will easily attach to the Mazda Genuine antenna base.
"This product represents the beginning of what will be a string of products designed to address the glaring need for additional options in the Mazda performance accessory market," said Rich Harris, President of CorkSport Performance. "Our ability to listen and respond to the needs of our customer base combined with our efficient manufacturing expertise has resulted in the rapid development of these products to meet the demands of our customers."
The newest addition to the CorkSport line of accessory parts will be priced at $32, making it an easy and inexpensive way to boost the look of your Mazda. Installation for this part takes mere minutes. Simply twist off the existing pieces and install the new ones to add a custom look to your Mazda.
For more information or to purchase the CorkSport Stub Antenna, Please click here to be redirected to our catalog.