We are happy to introduce the CorkSport Carbon Fiber Engine Cover for 2014-2018 Mazda 3, 2014-2018 Mazda 6 non-turbo up to 03/02/2018 build date, 2013-2017 Mazda CX-5, and 2016-2020 Mazda CX-3!
Personalize your look to match your build!
Add some much-needed flair to the engine bay of your Mazda in 10 minutes or less. Offered in two different REAL carbon fiber weave patterns with 4 choices of CS emblem colors so you can personalize your look to match your build. Read on for full details and check out the images!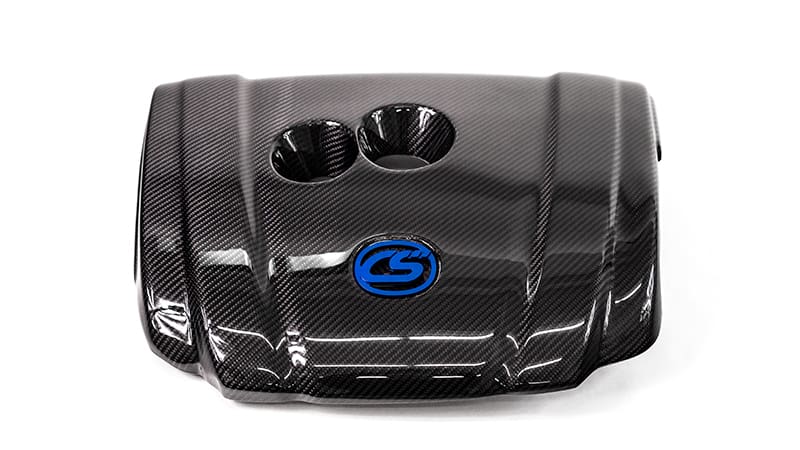 The CS carbon engine cover spices up your Mazda's engine bay with a fantastic 100% real carbon fiber. You have your choice of weave between a regular 2×2 twill weave or "forged" carbon for a little extra cost. The forged carbon was originally developed by Lamborghini and uses chopped strands of carbon instead of the traditional carbon cloth for a unique appearance. Both are finished in high gloss for a truly great look!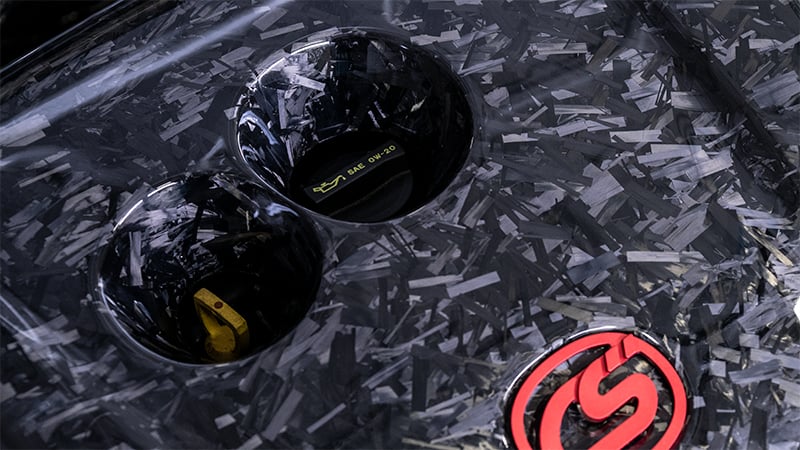 Each CorkSport engine cover is designed to be a direct replacement for your OEM engine cover. We used an OEM cover when creating the design so you can be sure it will fit and look just like OEM. All OEM mounting locations were replicated and then securely bonded to the carbon. The covers sit right where they're supposed to and don't cause any vibrations or rattles!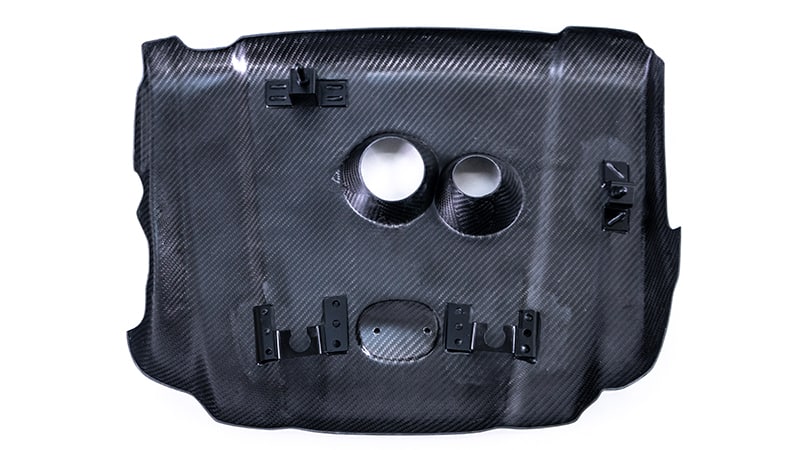 Add some flair to your engine bay
We finished off the CorkSport CF engine cover with a custom billet aluminum "CS" logo badge. It offers a nice finishing touch that replicates the Mazda badge on the OEM cover. To give it your personal touch, four different anodize colors are available: blue, red, black, and silver. Each color looks great with the carbon background, whether you want a stealthy black look or bright red to match your car's paint and your CS intake!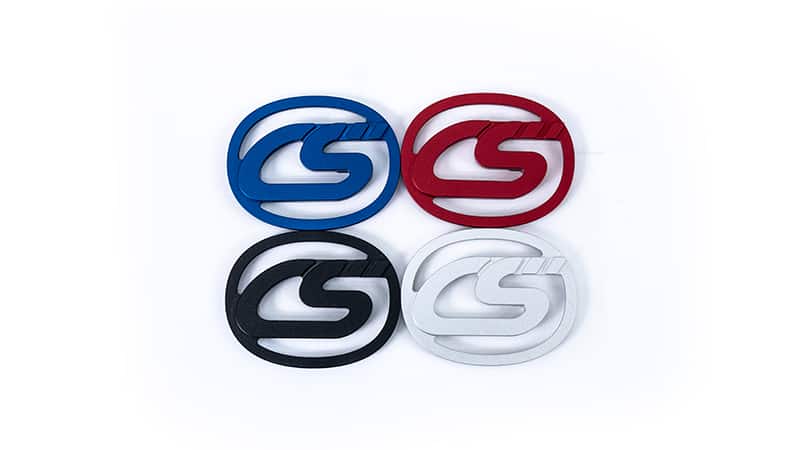 If you're looking to add some flair to your engine bay and impress at your local car meet, check out the CorkSport Carbon Fiber Engine Cover. Be sure to check out the product listing for more pictures and don't hesitate to give us a call with any questions, we're happy to help!