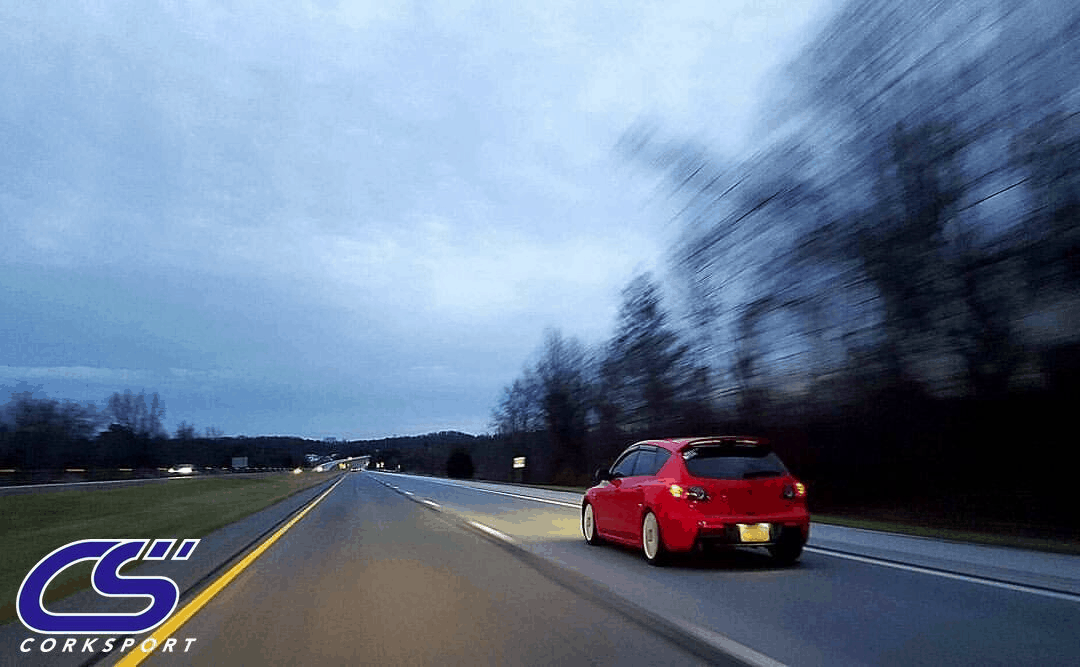 Everyone was a beginner at some point. Whether you're new to Mazda modding or you've been doing it since you first got behind the wheel, you're bound to run into some terminology that goes over your head.
At Corksport, our customers are family, and we love learning from and educating our family when it comes to Mazdas. The more you know about your Mazda, the better it can be. This terminology cheat sheet of Mazda language will help you talk the talk as you work to reach your modding goals.
Mazda terminology you need to talk the talk
Axle Back Exhaust: An axle back exhaust starts from the area of the rear axle and extends to the rear bumper. An axle back exhaust replaces the muffler, tips, and a portion of piping that connects to the mid pipes. It has the least effect on performance and fuel economy of all exhaust mods.
Built Block: A built block is a term used when the engine internals are upgraded with higher performance variants over OEM. In most common cases a built block is referred when both the connecting rods and pistons have been upgraded for more strength.
Camber Kit: A camber kit usually consists of a rear camber arm and front camber plates. In addition to correcting wheel alignment on lowered vehicles, a camber kit provides camber adjustment for tracked vehicles which require a slightly negative camber. Correcting the camber is important for even tire wear and maximum traction.
Cat Back Exhaust: A cat back exhaust begins at the end of your catalytic converter and goes all the way back to your rear bumper. It is made up of a rear-pipe, resonator, and muffler. A cat back exhaust system can provide more power, increase fuel efficiency, and deliver distinct sound.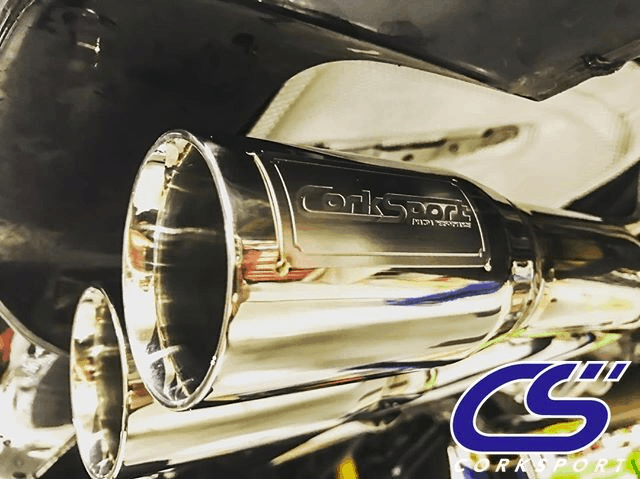 Cold Air Intake: A cold air intake essentially lets your engine breathe. Cold air intakes move the air filter outside of the engine compartment so cooler air can be sucked into the engine for combustion. Cooler air brings more oxygen into the combustion chamber and that means more power.
Dyno Tune: Dyno tuning is a systematic approach to engine tuning, allowing a high-quality precise tune-up. During a dyno tune, the vehicle is stationary in a controlled environment.
Front Mount Intercooler: A front mount intercooler cools the charge air from a turbo or supercharged car. Mounted on the front of a vehicle, this intercooler results in better airflow and a higher cooling efficiency. Hot air enters one side and cool air exits the other.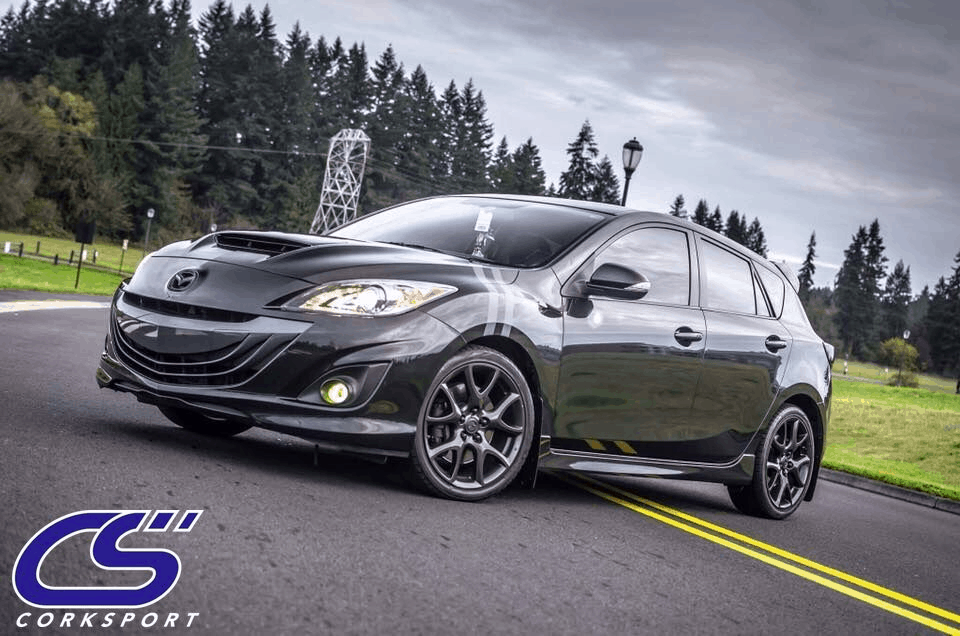 Lowering Springs: Lowering springs improve the appearance and handling of a vehicle. By lowering the center of gravity on the car and winding the coils closer together, a lowering spring can make the car feel more connected to the road for better cornering. Lowering springs will also give a more aggressive-looking stance and reduce the vehicle's fenderwell gap.
Mod: Mod is short for modification. Mods are usually performed to enhance the performance and appearance of a vehicle.
NATOR: NATOR is a group of Mazda enthusiasts who come together to share knowledge about their beloved cars. As the story goes, it all began when a few guys got together to work on their Mazdas while enjoying Wendy's Baconators. BacoNATOR. We can't make this stuff up.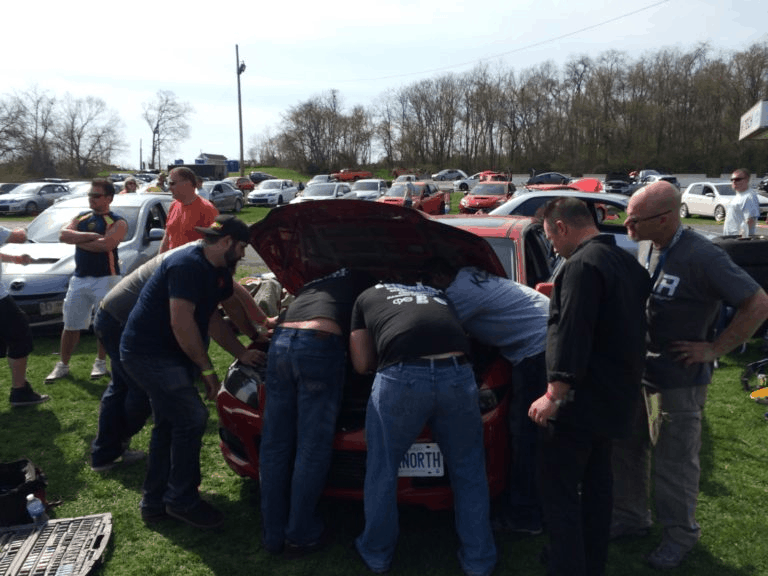 OEM: Original equipment manufacturer.
Oversteer: Oversteer happens when the rear tires reach their limit before the front tires while cornering, leading to the tail opening up.
Powertrain Control Module: A powertrain control module, commonly called a PCM, is the onboard computer of a car. Essentially the brains of the engine control system, it controls many components of a vehicle and is used for diagnostics.

Short Ram Intake: A short ram intake, also referred to as an SRI, is a mod for internal combustion engines. It consists of a short metal or silicone pipe and a conical air filter inside the engine bay. A short ram intake increases power by eliminating the resonator and filter box, giving the air a shorter travel distance.
Short Shifter: A short shifter changes the geometry of the shifter so the distance of the shift lever is reduced. It moves the pivot point higher up the shift rod causing you to move the shifter less distance, with a shorter throw, transforming the driving experience.

Street Tune: Just as it sounds, a street tune or road tune happens on the street. It should be done to maintain the driveability of the system after the top end has been addressed on the dyno.
Sway Bars: A sway bar, also called a roll bar, anti-sway bar, or stabilizer bar, is a part of the suspension that helps reduce the body roll of a vehicle during fast cornering or when driving over uneven road. It connects opposite wheels together through short lever arms linked by a torsion spring.
Understeer: Understeer is when traction is lost at the front wheels while cornering, forcing you wide on a bend despite applying the correct steering angle. If your car is understeering, your speed is not at its maximum and you're missing the line.
Want to add to our lingo list? Hit us up on Facebook or Instagram and let's hear it!