That's right, it's time to start making more power on the SkyActiv 2.5T. We are proud to introduce the CorkSport Power Series Short Ram Intake for 2018+ Mazda 6 equipped with the 2.5 Turbo Engine and 2016+ Mazda CX-9 . We replaced the restrictive factory
airbox with a free-flowing intake system that was designed to help your turbo breathe significantly better. The SRI offers better performance, sound, and looks in an easy to install package. Read on for full details, and be sure not to miss the sound clips in the video below!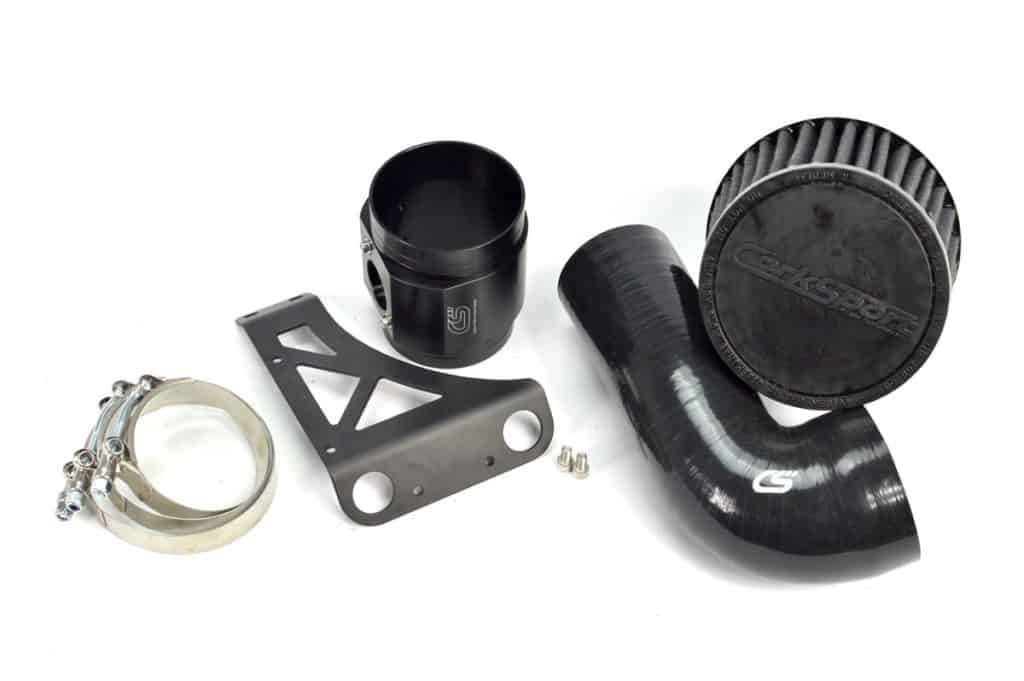 This CorkSport Short Ram Intake was designed specifically to get the best the 2018+ Mazda 6 2.5T and 2016+ Mazda CX9 has to offer. From the precision machined MAF housing to the high flowing filter, each component in the CS system offers an improvement over the stock counterpart while retaining great fit and finish. All mounting hardware, brackets, and clamps are included to make your install quick and painless.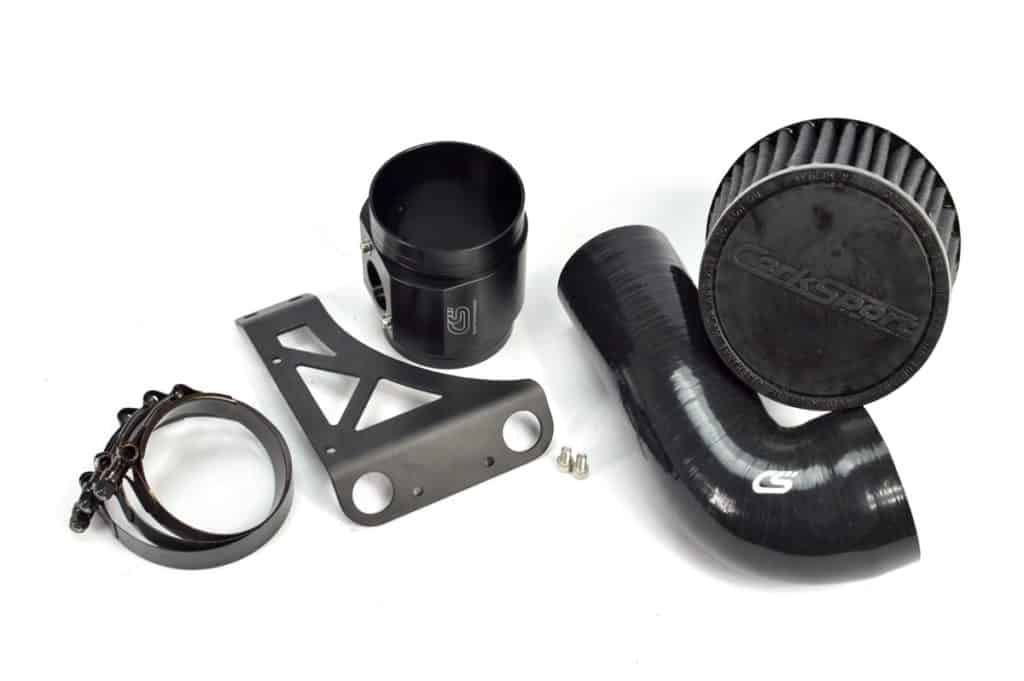 Starting at the OEM turbo inlet pipe, the factory airbox utilizes a ribbed and flexible rubber elbow. While working well enough, the ribs induce significant turbulence into the intake tract. The CorkSport intake replaces this elbow with a smooth flowing silicone elbow. In addition, the silicone is 4-ply reinforced with nylon to eliminate any chance for volume reduction under wide open throttle.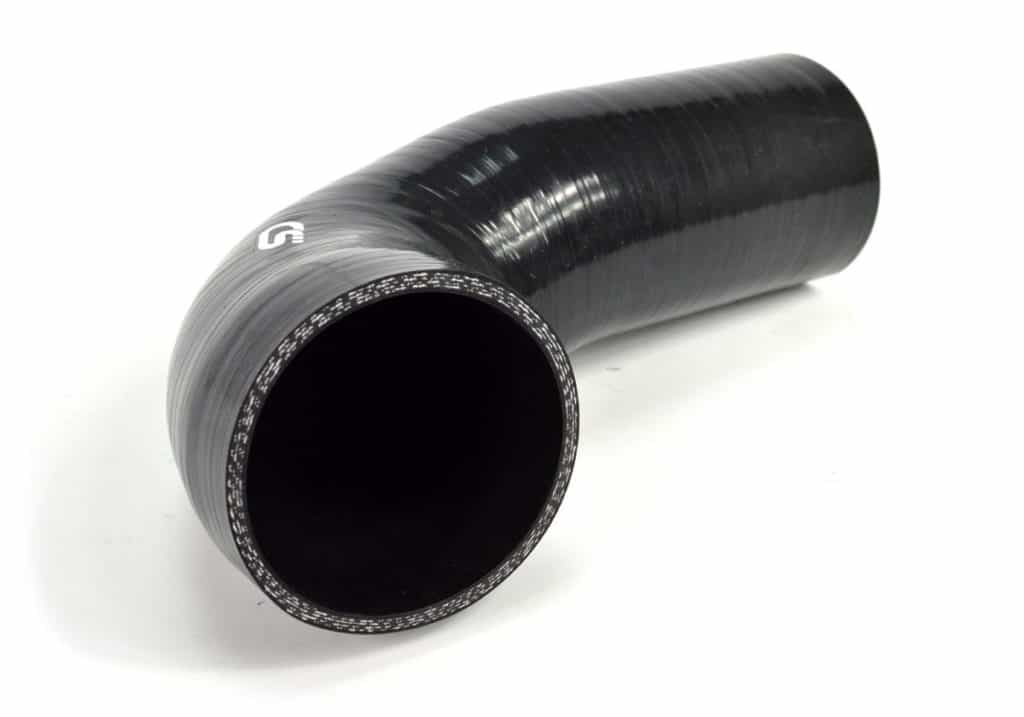 Next comes the MAF sensor housing. The MAF sensor essentially reads the volume air that is entering the engine so the ECU can adjust tuning to suit. Since the OEM unit does a good job here, it was imperative that the CS MAF housing matches to ensure no check engine lights or tuning issues. The CorkSport MAF housing is precision machined from 6061-T6 billet aluminum to match the OEM housing to ensure no CELs, no tuning issues, and great flow.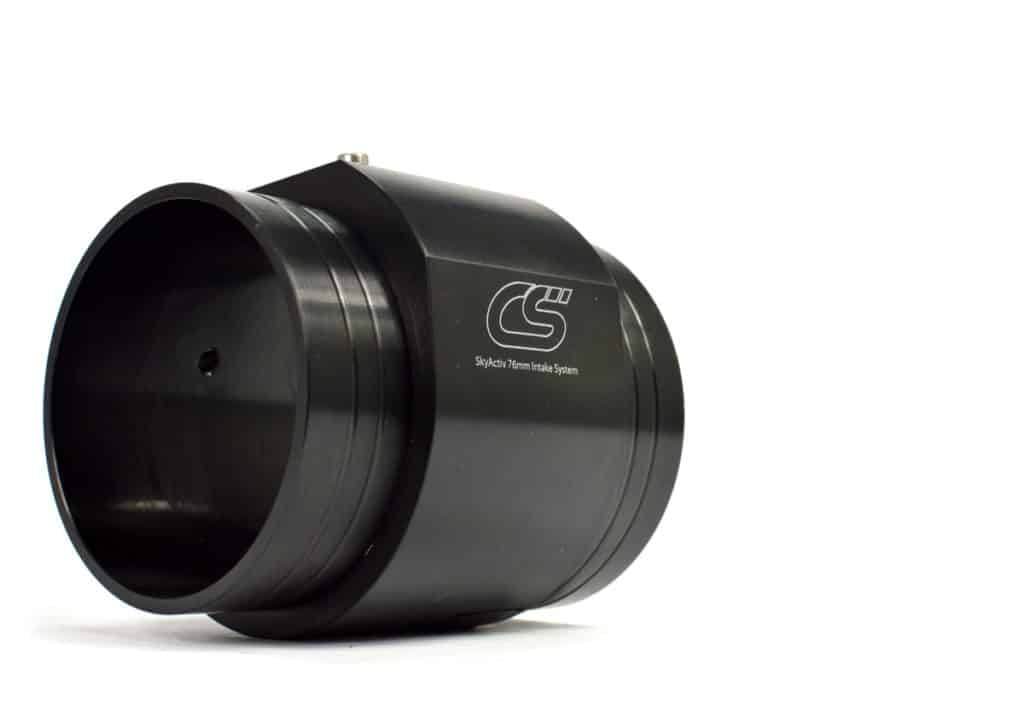 Finally, the CS SRI uses a performance AEM dry-flow filter. A high-quality filter like this is long-lasting, reliable, and can be washed and reused. It has superior filtration to the OEM filter, while also allowing more airflow into the intake tract.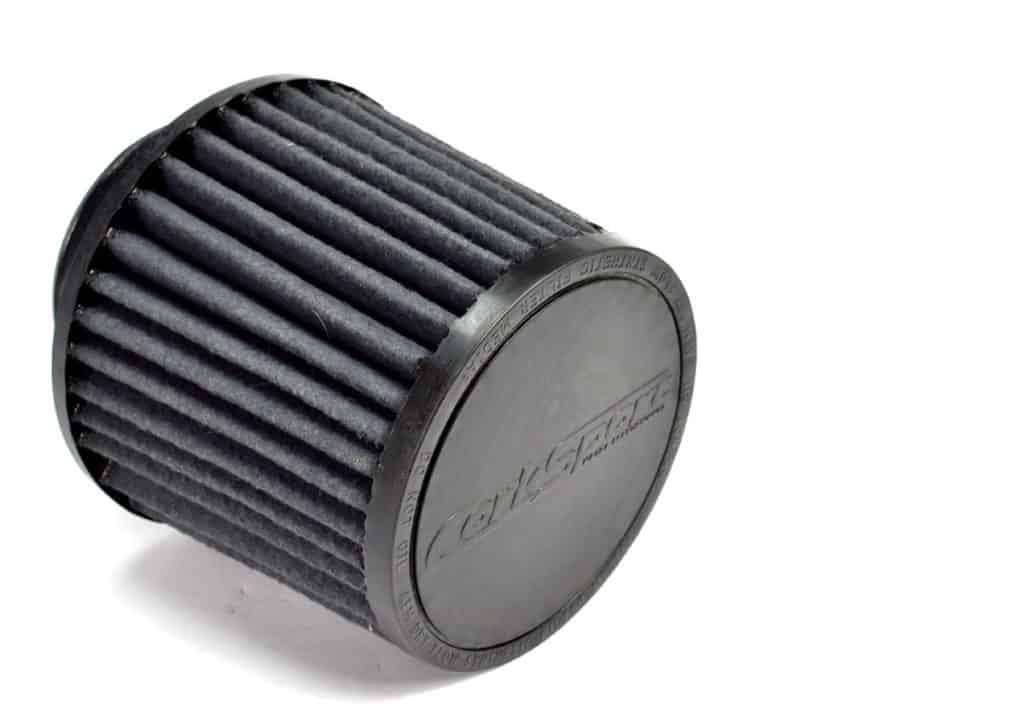 Now for what you're all really interested in: power gains. By removing the restrictive OEM airbox and turbulent intake elbow, we were able to pick up 8-12WHP from ~4000RPM out to redline. This power bump comes with no tuning changes and with identical testing conditions. Check out the dyno graph below to see for yourself! Note: the variance in low RPM (2800 and lower) is due to difficulties associated with dyno testing an automatic vehicle.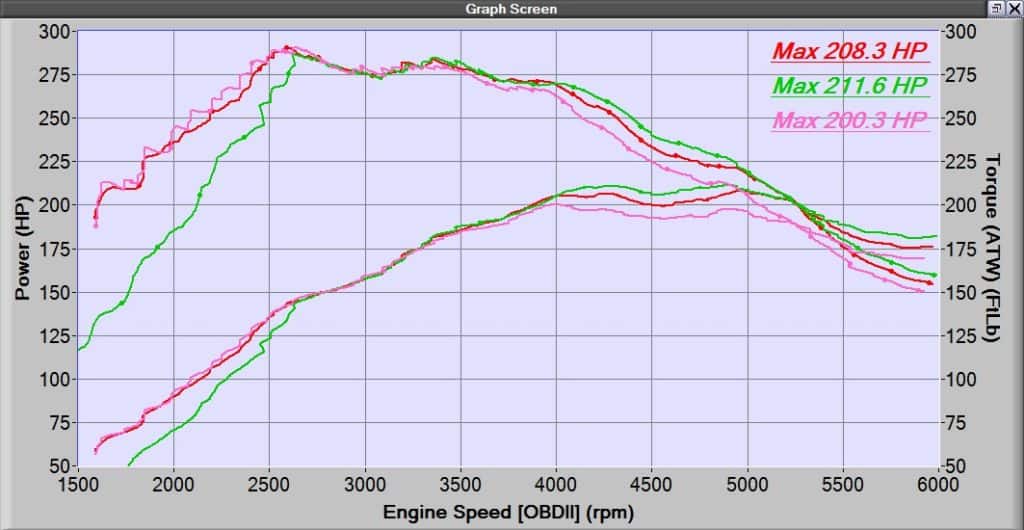 Freeing up a few extra ponies is great but what you will really notice is the added engine and turbocharger noise. That restrictive airbox does a little bit too good of a job at dampening out all the fun sounds that come with a turbo. We were honestly a little surprised by the flutters, whooshes, and psshh noises that come with the CorkSport SRI. You also gain a little extra engine induction noise under hard acceleration. The extra noise is enough to be fun when you want it but not annoying or distracting when you don't. Watch the video below to see what it sounds like.
As with most CorkSport products, this SRI kit comes with all the clamps, hardware, and even a support bracket for the MAF housing to ensure you have an easy and quick install.
The CorkSport SRI for 2018+ MZ6 2.5T & 2016+ CX-9is a great modification whether it's your first or the just the latest on a long list of builds. It provides a noticeable power gain, adds some extra fun to your ride, and will support future mods down the road. Pick up yours today!
Be sure to contact us with any questions you may have, we will be happy to help!