CorkSport – SkyActiv Aluminum Oil Catch Can
CorkSport is proud to announce the SkyActiv Aluminum Oil Catch Can. An excellent product to help increase the life of your engine, helping capture the oil and contaminants is now available for the SkyActiv.
Specifically designed to to fit the 2012-2013 Mazda 3 SkyActiv models. Easy installation and a direct OEM fitment.
An oil catch can is designed to "catch" unwanted vapors that are in your crankcase and PCV system and prevent these contaminates from entering your motor. With no catch can installed, you have the potential to get build up in the intake manifold causing dirty valves and poor compression.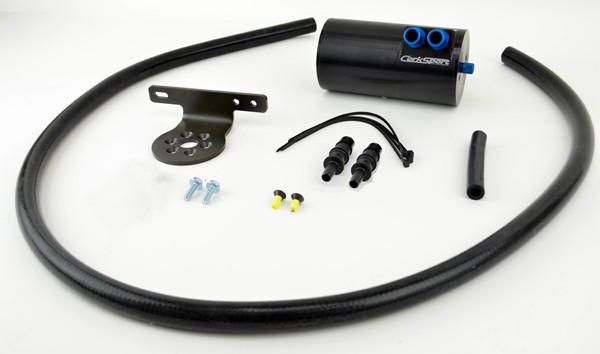 For a good understanding of how the Oil Catch can can add years onto the life of your motor check out this past blog write up.