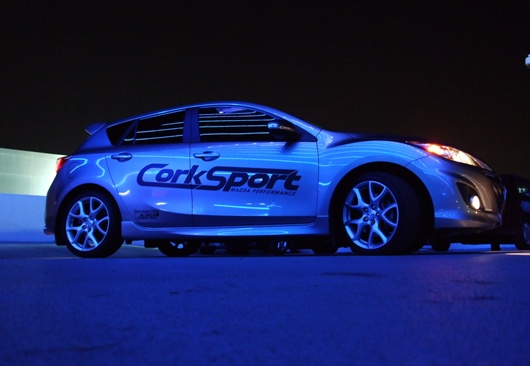 On Friday nights, you are guaranteed to find Robbie Stiff's 2010 Mazdaspeed 3 on Woodward Ave in Royal Oak, Michigan meeting up with all kinds of other tuner cars, from Evo's, STI's, SRT4's and Cobalt SS's. This work hard, play hard, Farmington Hills, Michigan family man has always had a need for speed, but it was the three years that he spent working in Marketing for Mazda that lead him to his love for the Mazdaspeed3.
There was no question in his mind what he would be purchasing when de decided to trade-in his SVT focus. The speed3 was a natural choice for this 27 year old that grew up racing on the Waterford Hills Racing Course with his father, a life member of the Oakland County Sportsmans Club.
Though he says he is not even close to being done with the mod's on his speed3, Robbie has already invested in a CorkSport Turbo Inlet Air Intake, CorkSport Racepipe, and CorkSport Cat-Back Exhaust.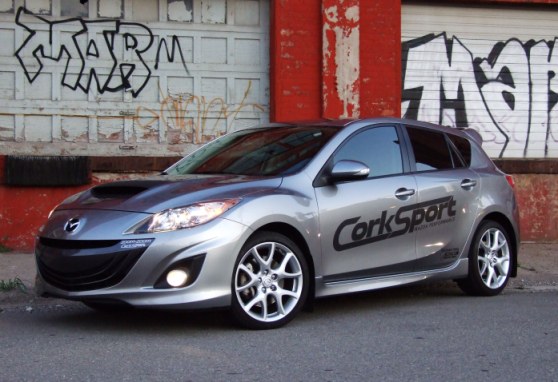 "The sound of the 2.3 with the full exhaust is amazing!" said Robbie, "I love to hear that little K04 turbo spool up and smash whomever I am racing"
To prevent compressor surge and get a nice distinct hissing sound, Robbie has added an HKS-SSQV BOV set to BPV and installed some CorkSport Motor Mount Inserts to reduce wheel hop and torque movement under high performance conditions.
In addition to his plans to drop the car, he has also already invested in styling that includes CorkSport Mud Flaps and CorkSport Vinyl, a 3M wrap for his hoodscoop, and window tinting courtesy of DJ's window tinting and graphics in Eastpoint MI.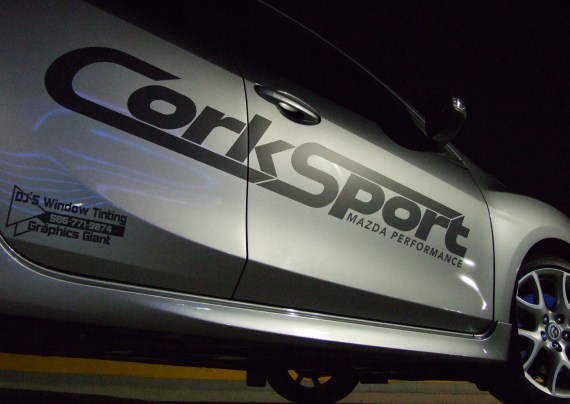 What's next for This Michigan Speed3? His future plans for the car include a Cobb Access Port, Corksport TMIC, Corksport Lowering Springs, a fuel pump, and injector's (just to name a few).
When asked what Robbie loves about his Mazdaspeed, he said "I view my 2010 Speed3 as an extension of myself. It's fast, a go getter, and never lets you down. With a little help from Corksport my MazdaSpeed3 is becoming a monster and this car has not even scratched the surface of mod's. Breaking 400whp is the goal."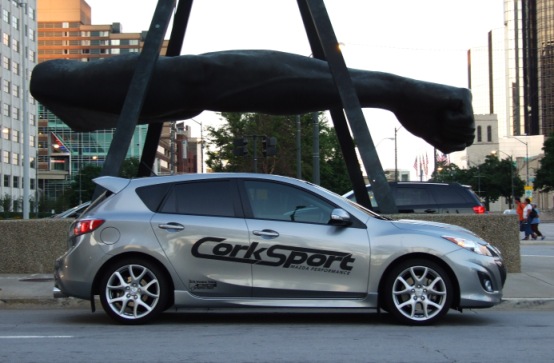 Well put Robbie!
Full List of Modifications
CorkSport Turbo Inlet Air Intake
CorkSport Racepipe
CorkSport Cat-Back Exhaust
HKSssq BOV
CorkSport Motor Mount Inserts
CorkSport Mudflaps
Window Tint
CorkSport Vinyl
3M Hood Wrap
Pictures by: Chris Blunden
-Gwynne