We are proud to introduce the release of a new product: the CorkSport 4.5Bar MAP Sensor for Mazdaspeed 3, Mazdaspeed 6, and Mazda CX-7 Turbo. We've had the CS 3.5 Bar MAP Sensor for a while now as it's a necessity when targeting over 21psi, however, while maxing out the CST6, we found the 35psi ceiling of the 3.5Bar sensor just wasn't enough. Enter the CS 4.5Bar MAP Sensor!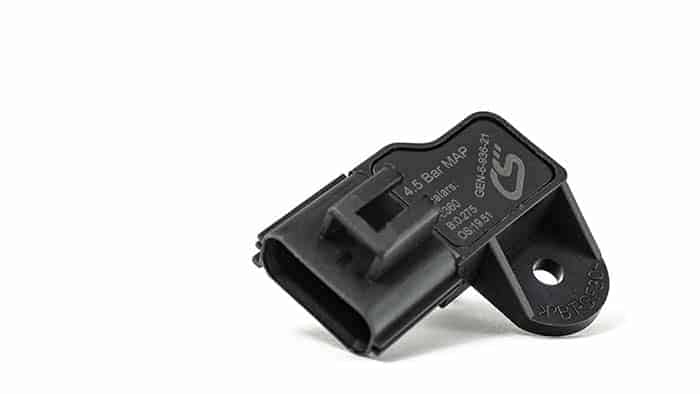 Before I get into explaining what makes this sensor tick, lets quickly go over what exactly a MAP sensor does on your Mazdaspeed. Manifold absolute pressure (MAP) sensors in a nutshell just read the pressure present in the intake manifold of your car. During normal driving conditions, the sensor is typically reading vacuum (or negative pressure) as the engine sucks in air. While in boost, the sensor reads the positive pressure (boost pressure) produced by your turbocharger. In both situations, this pressure reading is being sent to the ECU so the ECU understands exactly what the engine is doing.
The OEM sensor is a 2.5Bar unit, meaning it can do 1Bar of vacuum (negative pressure) leaving you only 1.5Bar (~21psi) before the sensor runs out of accuracy. Both the CS MAP Sensors allow you to accurately read boost levels higher than the stock sensor, so your tuner can target a higher boost pressure for more power, provided you have the right supporting mods. The sensors themselves do not increase your boost pressure, they simply enable your tuner to safely do so.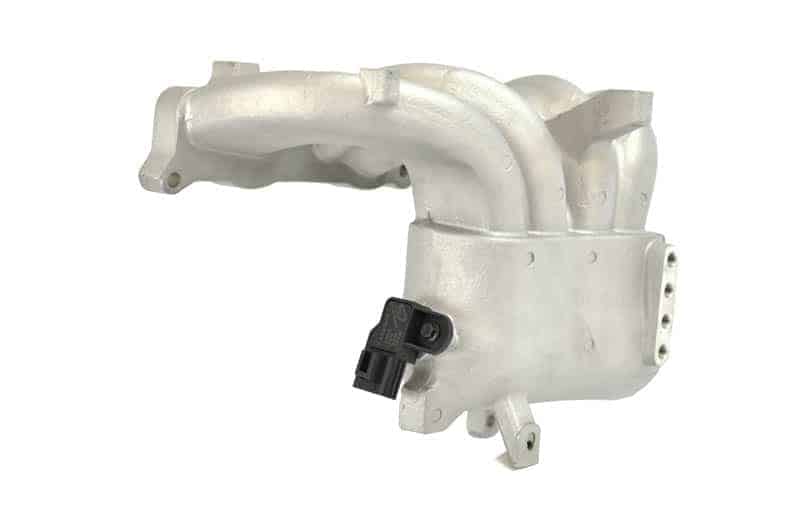 Enough learning, let's get into the 4.5Bar Sensor! The CorkSport 4.5Bar MAP Sensor can read a maximum boost pressure of ~48psi before it starts running out of accuracy. Having a huge potential boost pressure means nothing without a fast responding sensor, so we designed the CS 4.5Bar MAP Sensor to have near instantaneous response of only 2 milliseconds. This means if you have the build and turbocharger to do so, this sensor is ready for just about anything you want to throw at it.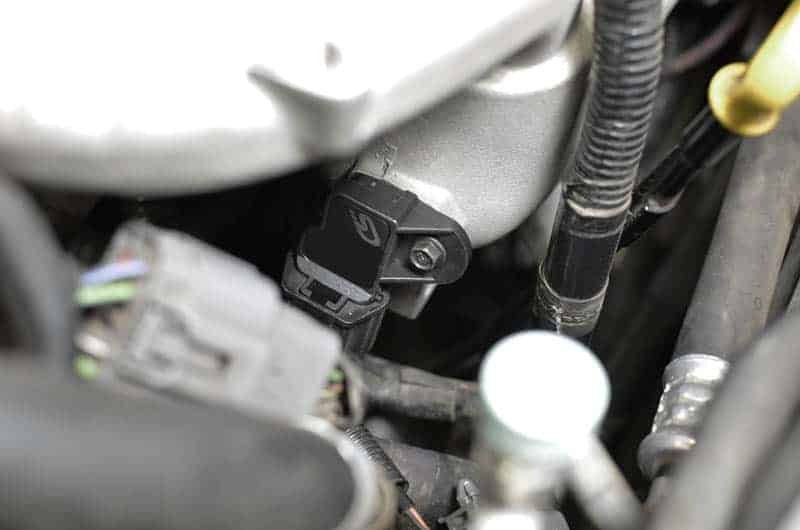 The CorkSport 4.5Bar MAP sensor uses a custom injection molded body that mimics the OEM sensor. This makes it a direct install into the OEM location and a direct plug into the OEM wiring harness. No wiring or adapter harness needed. This results in a clean install that takes as little as 15-30 minutes!
Everything needed for installation is included with the CS 4.5Bar MAP sensor. A new mounting bolt is supplied to ensure everything stays put, while a fresh O-ring is attached to the sensor to provide a good seal in your intake manifold. To top it off, calibrating for the sensor is easy as the calibration for use with Cobb Accessport is laser etched right on the body of the sensor.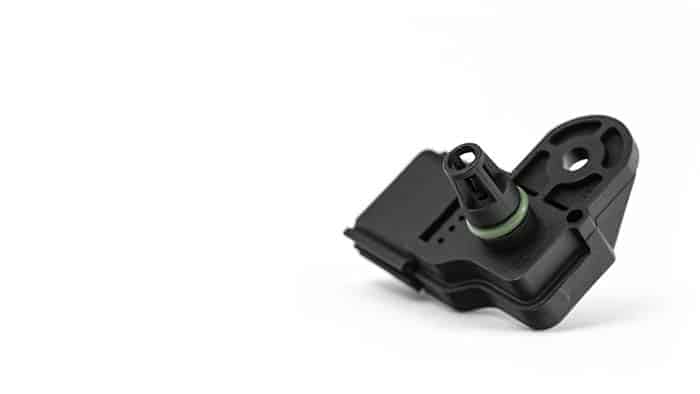 Summary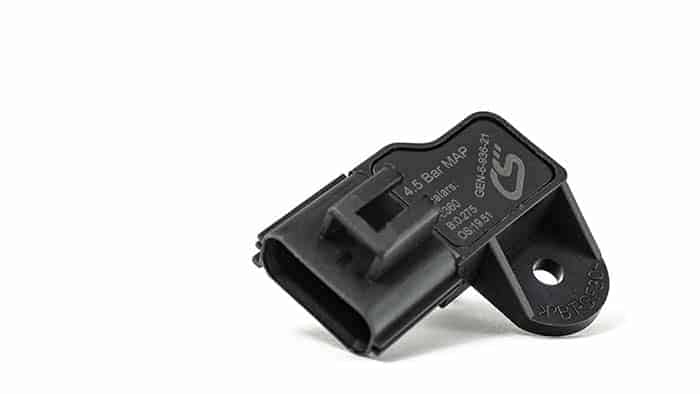 Article Name
Mazdaspeed 4.5 bar MAP sensor
Description
A true plug in 4.5 BAR MAP sensor for the Mazdaspeed 3, Mazdaspeed 6, and CX7 turbo. Want to know more about it, check out our release article on it.
Author
Publisher Name
Publisher Logo