Dear Car Guy,
Hope this finds you well and enjoying the switch in seasons.
Wanted to give a shout-out to all of you Car Guy's that are also Family Guy's! You're THAT guy that keeps his car clean regardless of the amount of french fries and jelly belly's that are left on the seat after you've removed the car seat. You're also the guy that gets to load everyone in your AWESOME ride because it's highly likely that your wife hasn't cleaned out her car in what seems like decades. So the dog, the kids and the luggage all get to replace your sound system in the back for the weekend as you go off to visit family for the upcoming holidays.
Here are some tips, since I know you're always into life-hacks that keep your car in pristine condition, and to make your extended car rides a little bit more tolerable with family!
#1. Lay down plastic. No Kidding!
Grab some painter's plastic and lay it over your seats with holes for the seatbelts, and you're less likely for spills to stain and cause a permanent mess. Not to mention when you're done with the trip, be it out trick-or-treating, or heading to be with family for the weekend, you can just scoop up the dirt, broken crayons, half eaten suckers and candy wrappers all at once. Better yet, if you can convince the screaming kids and wife, don't let anyone eat in the car 😉 If you have to… Here's an idea: https://diningwithalice.com/twin-cities-live/travel-snacks-for-kids/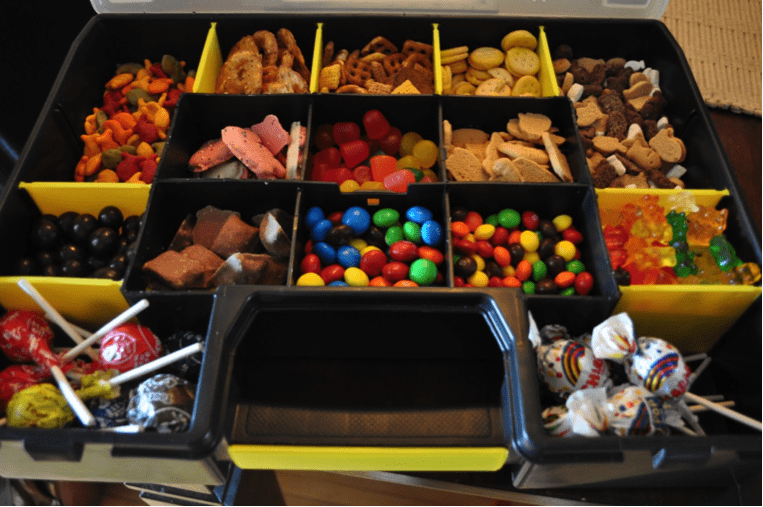 #2. Travel the road less traveled.
Those winding twisting, exciting roads will rock the kids and screaming tots to sleep (if you're lucky, the wife too!). Leaving You with nothing but the wheel, the road, and some thinking time. (Please be careful with these roads as the weather gets worse). I love this way, even if it takes 20 minutes longer, it's worth it for the silence and fun.
#3. Use your coats (full sized adults) and zip them over the front seats.
Keeping the little feet from leaving foot prints and stains on the back of your seats. Or use something like this: Seatback Protector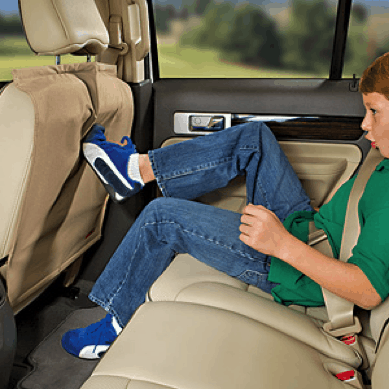 #4. Put a full size towel, in a plastic bag and leave it in the wheel well of your spare tire.
This would be perfect for the unexpected messes or dogs that run off into the lake. We all know that someone will have an accident, spill a drink, forget a favorite blanket, or will inevitably fall into the only mud puddle seen for miles. Be prepared for our furry friends it always seems like it was on purpose!
#5. Embrace the show tunes, it's highly likely your kids are into some form of musical torture.
If you just embrace it and sing along they're less likely to want to continue with that soundtrack. What better than the voice of Dad over the "Frozen" theme song to annoy the kids, or a great rendition of Miley Cyrus screamed in your best falsetto. Unless you're into the same song on repeat….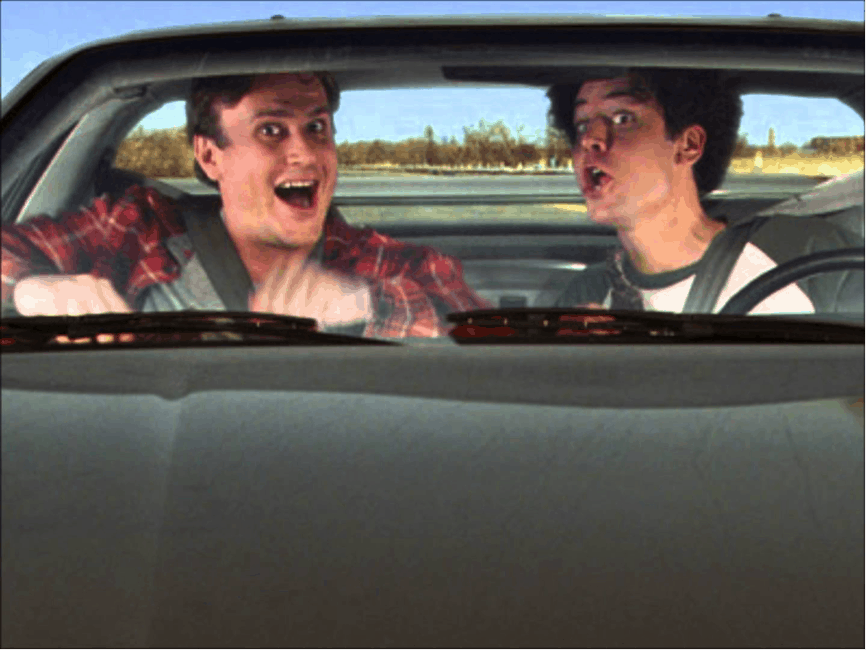 Don't worry, we've taken these ideas from the Dad's here, and they really work. So find a way to "Let it go", and yet still protect your favorite 'baby' from your beloved brood.
Stay Safe, Stay happy, and Enjoy the ride!!