Looking to add a little style to the interior of your Genjuan? Or maybe you're searching for another performance product to give you the edge? What if I told you I could give you both of those with one performance product?
Introducing the new CorkSport Performance Steering Wheel for 2007-2009 Mazdaspeed 3!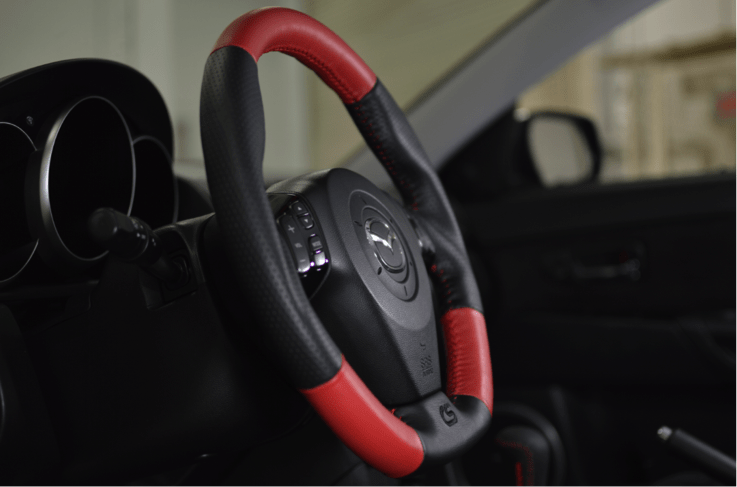 No stitching required! The CorkSport Performance Steering Wheel was designed to be a direct OEM replacement. It works flawlessly with the OEM steering column, covers, button panels, and airbag for a stress-free 30 minute installation. Check out the images below: On the left shows exactly what you would receive in the package. On the right is a fully assembled steering wheel with all the OEM components.

Now I have to admit, when this product idea (Big thanks to Brett Ross!) came across my desk, I was a bit skeptical. I'm not one to spend money on aesthetics on my Mazdaspeed 3. So we got a prototype manufactured, and I installed it in my car to begin the R & D process. Within minutes, I was sold—and not just by how good it looked in my 09' MS3, but by how much more connected I felt with the car.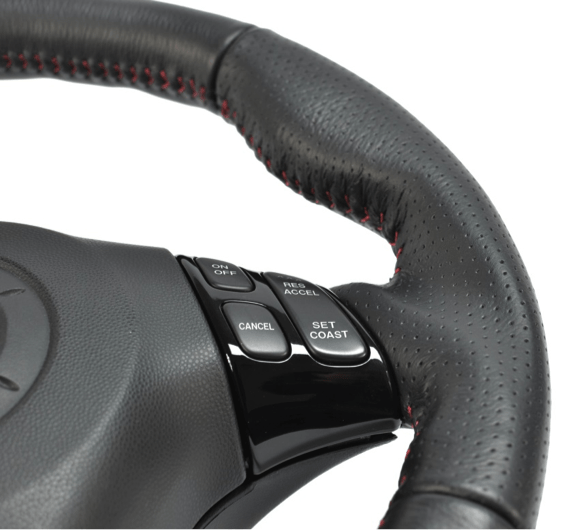 While driving I saw the value in a performance steering wheel—things like the hand wrapped and stitched leather that has a slight texture and plush feel to it. The perforated leather in the high use areas is a great addition so your hands won't get clammy on spirited drives. The wheel diameter is the same, but the thickness of the wheel has been increased, which is much more comfortable for long drives and canyon carving. The flat bottom gives it a more aggressive feel and actually makes it easier to get in and out of the car since I'm 6' 2" tall. All that said, probably the most exciting feature of the CorkSport Performance Steering Wheel are the aggressive thumb grooves. These help you lock your hands in place, giving you more confidence in the twisty roads and while fighting the lovely torque steer.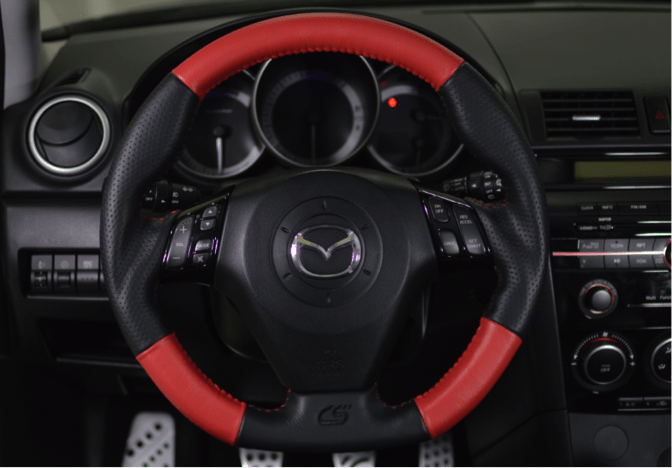 Trust me when I say, you need to try the CorkSport Performance Mazdaspeed 3 Steering Wheel. You will be pleasantly surprised.
-Barett, CS Engineering.