Tired of looking at all of the Genjuan guys showing off their upgraded steering wheels? Not anymore! We just finished the development and release of the 2010-2013 Performance Steering Wheel. For those of you with a 2010-2013 Mazda 3 or Mazda 5, yes the wheel will work great in your models as well.
This is a complete steering wheel with no stitching required, unlike some of the other kits on the market. The CorkSport Performance Steering Wheel is designed to be a direct OEM replacement. It works flawlessly with the OEM steering column, covers, button panels, and airbag for a stress-free 30-minute installation.
The image below shows exactly what you will receive in the package.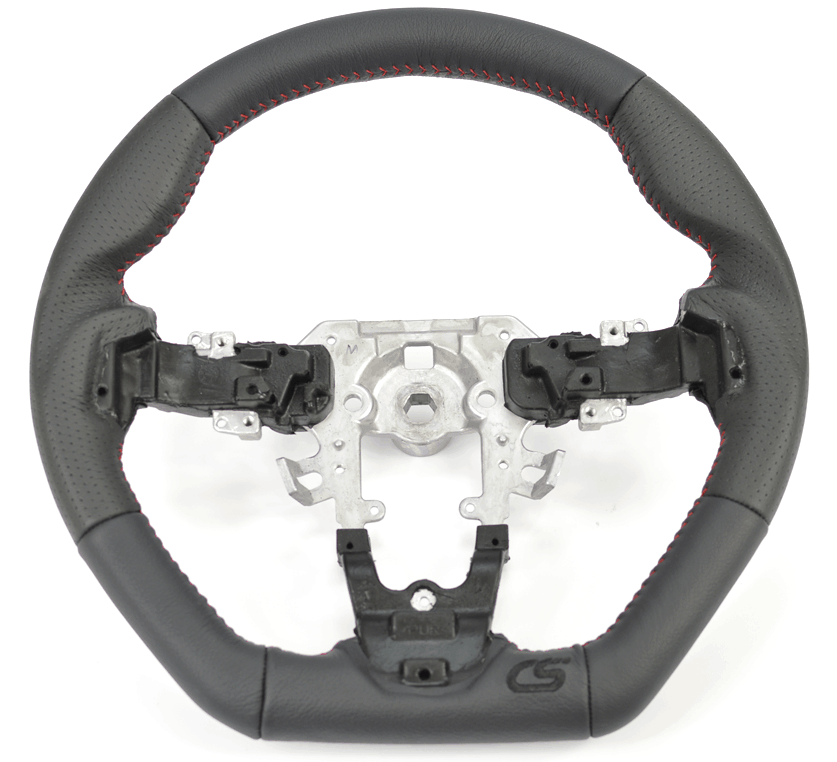 This is a fully assembled steering wheel with all the OEM components, including your original buttons.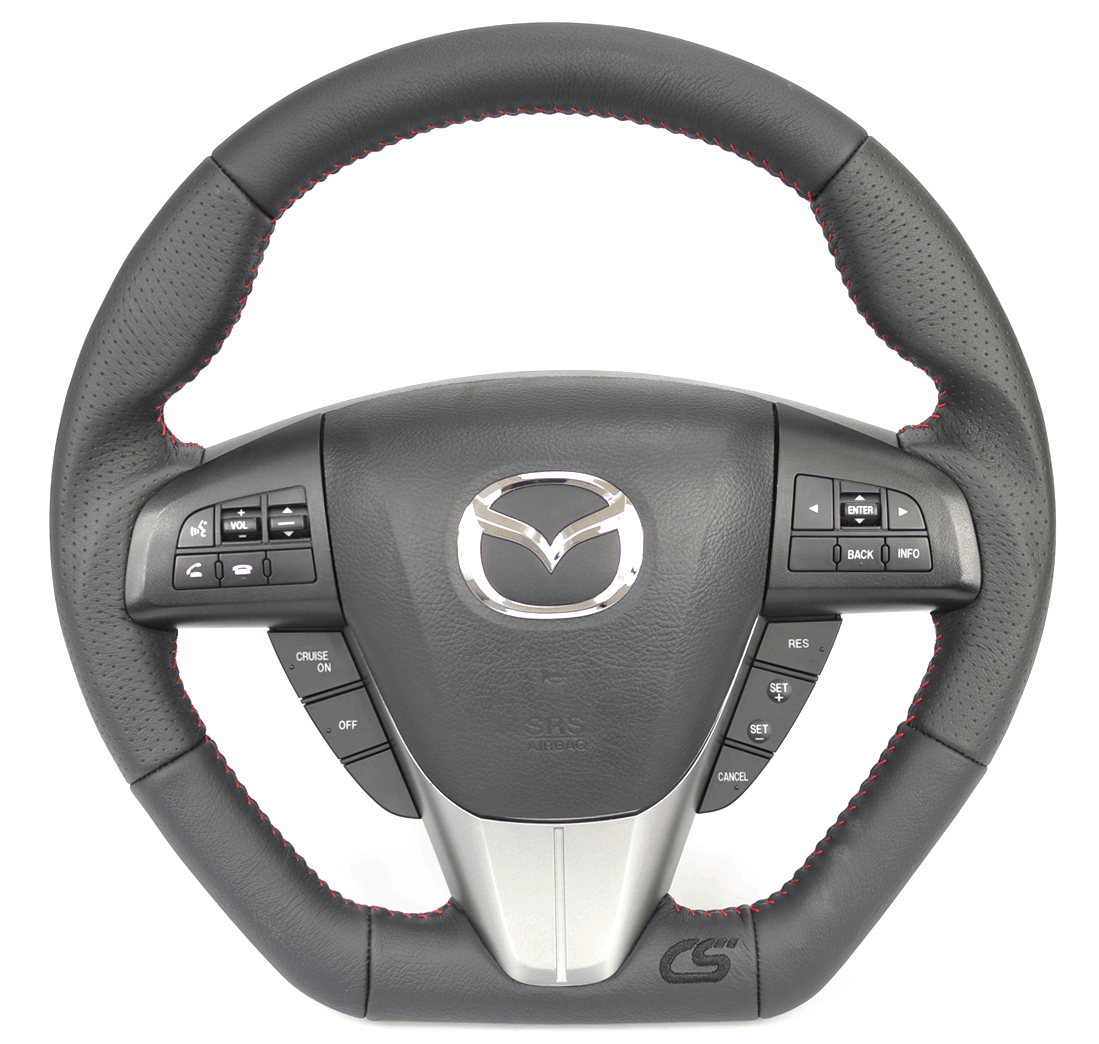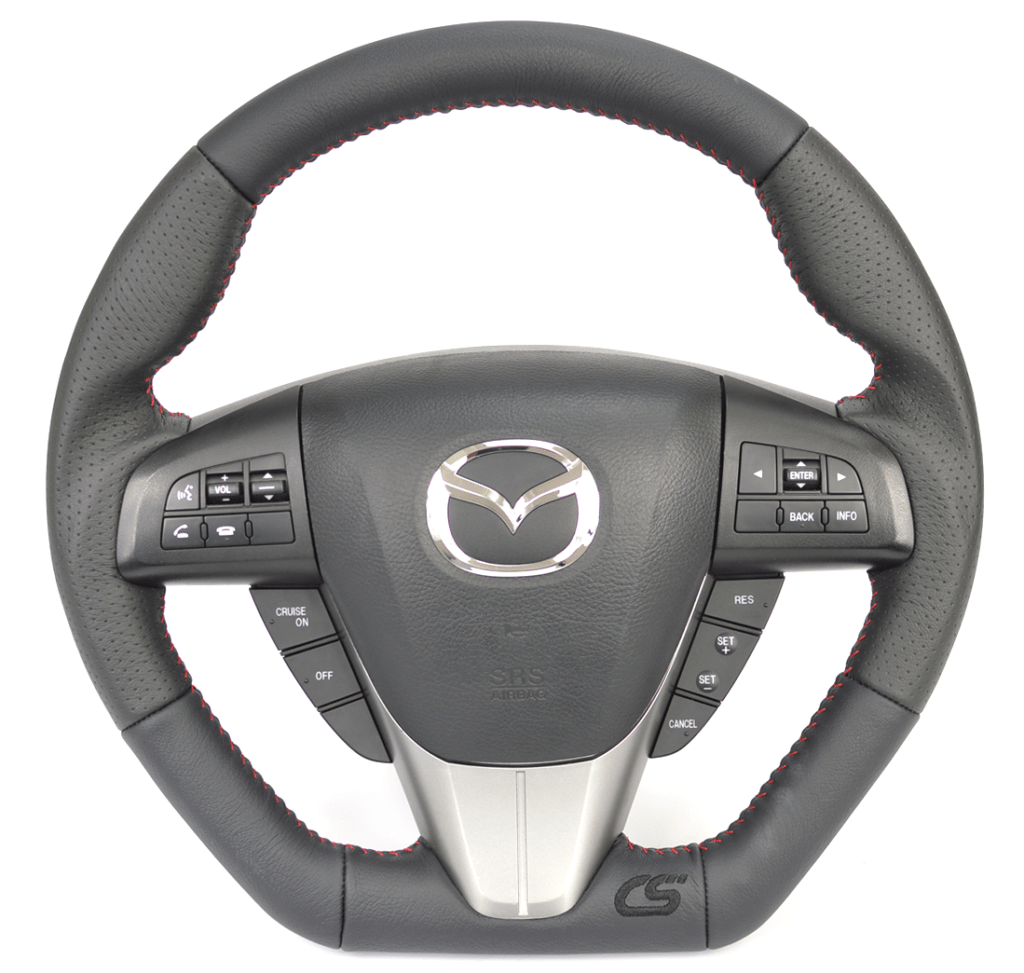 Think about this: What part of your Mazda do you have contact with every single time you're in the car? Your steering wheel! Why not give your hands some much-needed love with hand wrapped and stitched leather. The wheel has a slight texture and a plush feel to it. We even used perforated leather in the high use areas so your hands won't get clammy on spirited drives.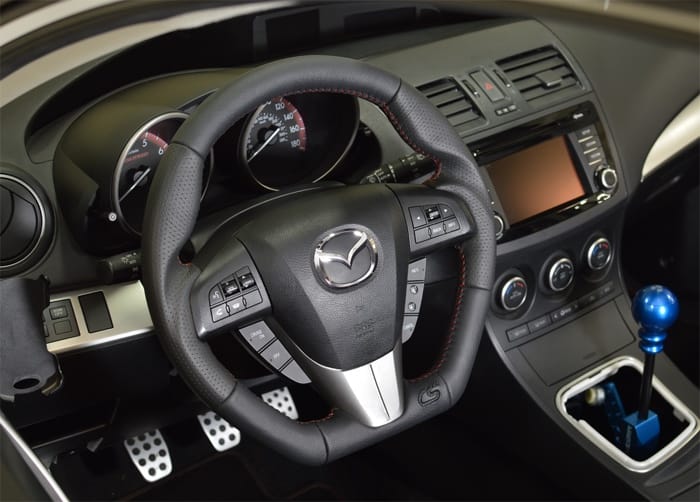 The wheel diameter is the same as OEM but the thickness of the wheel has been increased, which is much more comfortable for long drives or just a quick jaunt to the store. The flat bottom gives it a more aggressive feel and actually makes it easier to get in and out of the car, especially for those of you with longer legs.
All that said, probably the most exciting feature of the CorkSport Performance Steering Wheel is the aggressive thumb grooves. These help you lock your hands in place, giving you more confidence on twisty roads and helps you fight the torque steer from your boost motor.
Cheers,
CorkSport