Tired of your yellow looking interior and license plate lights? Tired of searching the internet for each bulb individually? CorkSport now has the answer.
Soon to be released will be a kit which includes the dome light, driver and passenger reading lights, the trunk light, and both rear license plate lights. All of these lights will be a very cool white light with a hint of blue. The photo shows the stock yellow incandescent bulb on the right, with the CorkSport LED light kit installed on the left.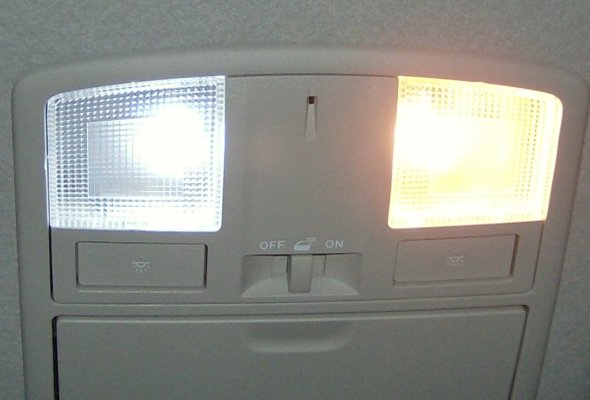 I personally have these in my vehicle and would never switch back from LED. The main advantages to the LED kit will be less power draw, a cool white light, and a bulb life that will outlast the vehicle.
The kit will include installation instructions as well as customer support should you have any questions. The projected retail will be right around $35 for the entire kit.
If this kit is as popular as I am hoping, I plan on expanding the kit to offer turn signal, brake, and backup lights for an additional cost. I am still working on getting the bulbs to include resistors so the blinkers flash normally without the need for a new relay or inline resistor.
If you want a kit for a different Mazda vehicle, just shoot me an email and I will work on getting a kit setup and released for your vehicle.
– Jake