Guys, we want your feedback on a project we've been working on for the past year.
We've shown glimpses of our Mazdaspeed manifold from time to time, including the one below when we had it installed on Barett's Mazdaspeed 3, which popped up on our Facebook page—on April Fool's—while it was being tested.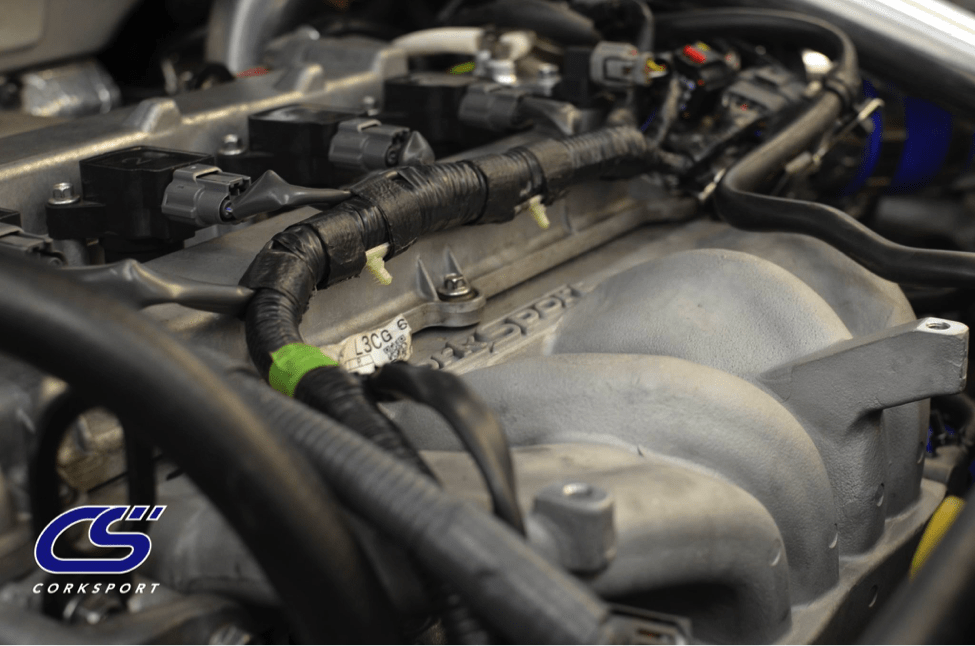 This manifold is designed to be a bolt-in. It'll work with the stock throttle body, stock intercooler, stock you-name-it. This means if you've upgraded to a front mount intercooler, it'll also work as it keeps the OEM throttle body location.
We've been through a few iterations of the manifold, and below is a picture of the latest version. We've changed several things in the design from the last test version, including individual ports for the runners to install meth injection.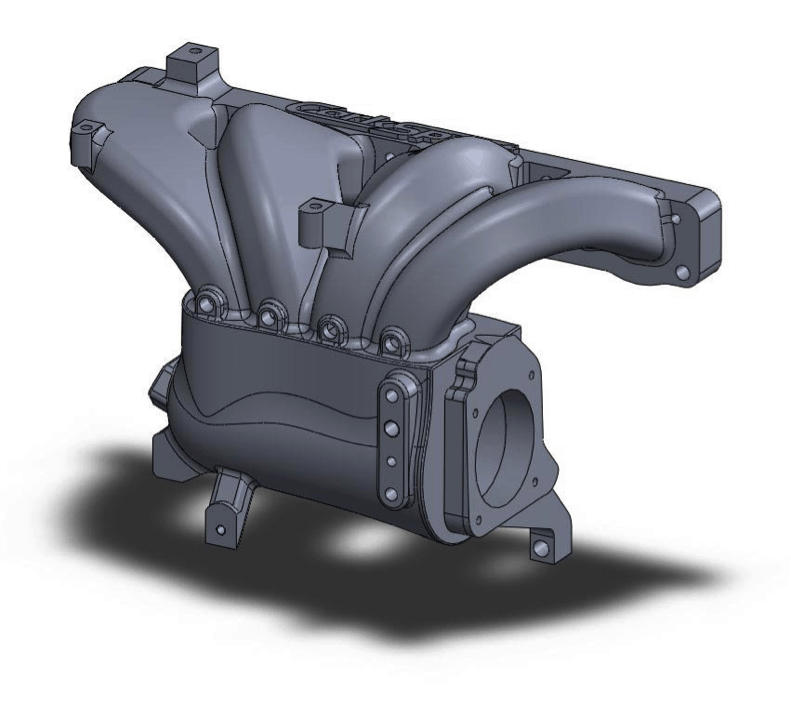 In our testing, we've found spool to be 200 rpm sooner with the manifold installed. This has been shown on a 1st gen Mazdaspeed 3 equipped with the CorkSport turbocharger and a 2nd gen Mazdaspeed 3 with a GT35r installed.
We also had a peak increase in power of 17 horsepower at the wheels on the 1st gen Mazdaspeed 3 in back to back testing with the manifold.
So. This is where you the Mazdaspeed owner comes into play. We want to know: Would you buy this if we made it? The price for the intake manifold would be $725. Tell us your thoughts, and if you are interested, shoot us an email so we can keep you updated.
Cheers,
CorkSport