I looked up the vehicle market share to see how Mazda did in the US over the last year. I was surprised to find that Mazda only accounts for 2% of the market. I have known Mazda is a smaller player in the market but I didn't realize it was that small. If you look at what Mazda brings to the table you realize they do very well with what they sell. Looking at the product lines, Mazda has a vehicle in most of the segments like compact, mid size, sports car, etc. which is an accomplishment for a smaller manufacturer.
Mazda has great enthusiast support for their vehicles as well. Mazda advertises that more of their models are out racing on any weekend than any other manufacturer, and Mazda is only a 2% percent market share. They also brought us the Miata, the best selling sports car of all time, with over 890,000 sold to date! It does make you wonder what those other manufacturers are doing with their time. This also means we at CorkSport, like you, chose Mazda over some other brand based on the cars being fun to drive.
A strong component of the fun to drive crowd is the demographic of a Mazda owner. The mean age of Mazda owners is 42 years old. Only Scion has a younger average owner age, and they are a brand marketed directly to younger buyers.
There has been some news circulating about Mazda not being able to build new platforms since Ford and Mazda are not longer going to share resources. I don't think this will be a problem for Mazda. There has been some shared chassis between Mazda and Ford in the past but Mazda has often developed their own platforms to build cars on. They have the engineering capabilities to do so in the future as well.
Mazda has just recently raised a huge amount of capital to fund its engine research for their new SKY engine series, and other projects which are not going to be shared with Ford. Mazda announced they want to increase the fuel economy by 30% in the upcoming years. Expect to see more direct injected motors in the future from Mazda to meet that goal. I am really hoping we get the direct injected diesel engines in the upcoming Mazda 2. The engine gets incredible fuel economy and meets ULEV (Ultra Low) emissions requirements for Europe.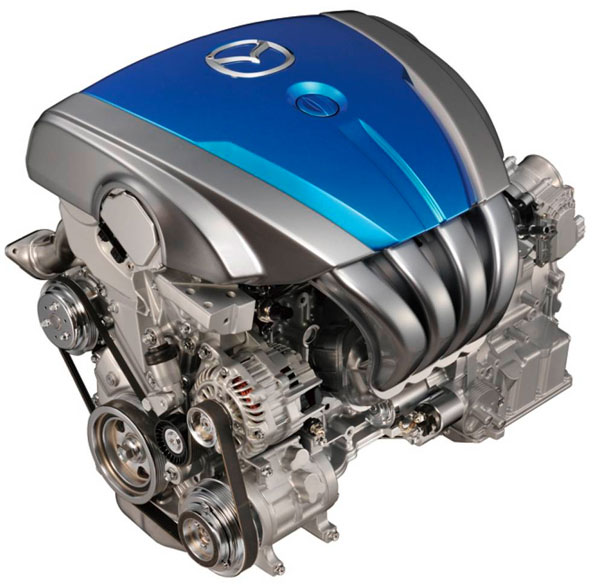 Mazda SKY Engine
Mazda is not the biggest manufacturer of cars and probably never will be, but we can count on them to keep producing great vehicles for us to drive. With the visible plans Mazda has set out I expect to see some great products in the future.
– Derrick