CorkSport attends Mazda events throughout each year which include some of the larger get togethers like the OCC Mazda Meet last May or Sevenstock in September. There are also smaller events like our local club Mazdas Northwest which has a monthly meeting. This is a chance for CorkSport to come out and meet our fellow like-minded Mazda enthusiasts. This is also a chance for us to show you, our customers some of our cars like the CorkSport project 2010 Mazdaspeed 3 and the RX-8.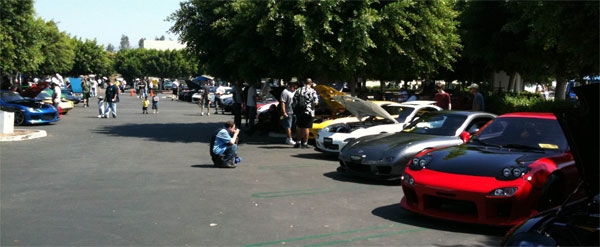 With a new year coming up we are working on planning our schedule and are offering you all the chance to influence where we show up. So far we are planning on definitely attending Sevenstock XIII, the SEMA show in Las Vegas, various Mazdas Northwest events, Mazfest in SoCal, and RPNW monthly meets.
If you have a Mazda event you are working on planning in 2010 let me know about it. It can be local to us in Portland, OR or on the other side of the planet in Geneva, Switzerland. If you have an event or know of one that has Mazdas present let me know as I am open for suggestions. This does not mean that we will be able to make every event, but if we know about your event there is a much better chance of us supporting the event. Feel free to send me an email or a call me on the phone at 360-260-2675 with your suggestions and events!
– Derrick