Well CorkSport readers, it's that time again. Time to choose a car of the month!
You might remember last month, where we ended up with Christian's Mazdaspeed 3 as our winner.
This month, shockingly, we've got a Mazda 3 and a Mazdaspeed 3. Will this month be a repeat of last month? Or will the Mazda 3 pull off an upset victory?
First up we've got Ray's 2009 Mazdaspeed 3. He's gone big turbo, and has done just about everything you can do to a Mazdaspeed 3.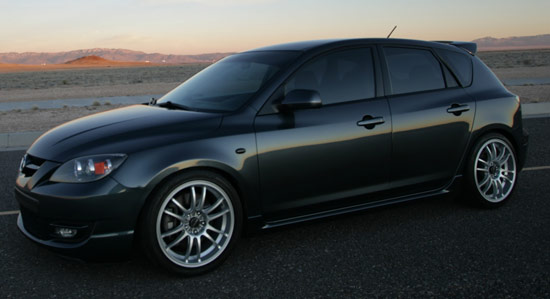 Ray has the CorkSport Top Mount Intercooler, CorkSport Downpipe, CorkSport Cat-back Exhaust, CorkSport Cold Air Box, and way more than we can list here.
Our next gladiator in the arena of automotive combat is Joe. He lands the other end of the spectrum, keeping a refined, subtle, OEM look to his car with only clean styling cues to give away the enthusiast inside.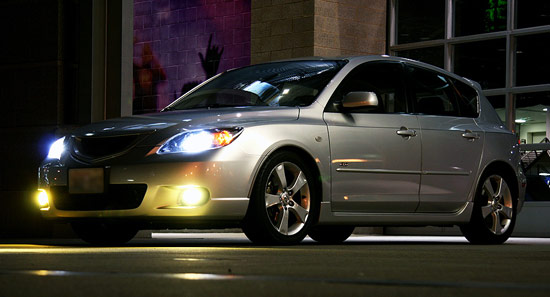 Joe's car features the CorkSport Power Series Exhaust, and CorkSport Short Ram Intake, along with 5k HIDs in the headlights, and 3k foglights. Coupled with some lowering springs and swaybars, this car is a stealthy animal.
So there you have it everyone, cast your votes on our Facebook page, or by leaving a comment right here on the blog!
– Gwynne "G"