In the last few months we've done a lot of work here at CorkSport. After discontinuing our maintenance service department in June, we rearranged our shop to focus on R&D, Peformance Installations & Fabrication. We also updated our shipping department and warehouse space to streamline the packaging and shipping process. And finally, we built out some additional office space to accommodate future additions to our workforce.
In the process, we updated the layout of our showroom (including knocking out a door into our new offices). We're proud of our products as well as the new showroom. Take a look: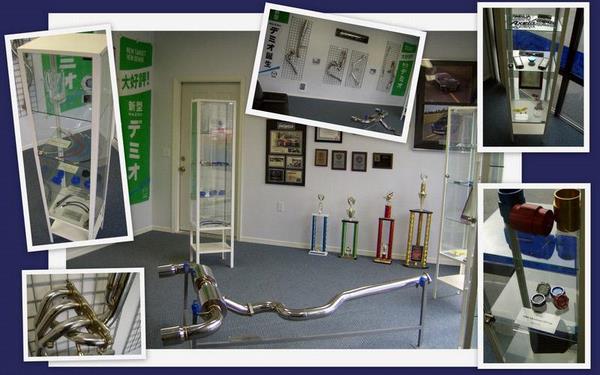 Walk In Discount!
To celebrate our new showroom, we'll be offering a 5% discount on all CorkSport products that are ordered and picked up at our location here in Vancouver, WA. As many of our products are configurable, we generally package to ship -so the only stipulation of this discount is that configurable products should be called-in in advance to allow us to build them out (30 minutes or so is all we need). Call us at 360-260-2675 to queue up your order. Offer ends April 15th!
We look forward to meeting with you and seeing your cars. Remember to tell us about your product ideas and the parts you're looking for that aren't on the market yet when you visit.
– Jason