In a typical week I'll answer 5-6 emails asking about shipping parts outside of the United States and which method to choose. To hopefully clear up a few things for people I will discuss the options we offer and other important topics.
First things first, CorkSport will not under value shipments or label them as gifts. What you are asking us to do is to not be honest in declaring a shipments value to your government. This is like asking a US citizen to report something false to our IRS. It is something you just don't do. The other catch on this subject is the USPS and UPS will not allow us to insure a shipment over the value of the declared parts. If you ordered a $500 part and asked us to declare it at $200 the maximum we could insure it would be $200. If the shipment gets lost or damaged there is no recourse with the carrier.
CorkSport has several options available for shipping overseas which boils down to two different carriers, the United States Postal Service aka USPS and United Parcel Service known as UPS. Each carrier has its own advantages compared to the other as I will explain below.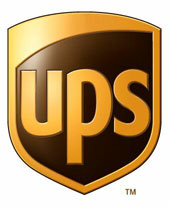 UPS delivers to most countries on the planet with the three options below.
UPS Express
is a 1-2 day shipment to most places on the planet. The only thing that can slow down the delivery for this option is customs in the country the shipment is going to. The brokerage fees when shipping by this method are included in the shipping cost. The duties and taxes for your country are not and UPS will collect them. Tracking is available and is updated often with UPS.
UPS Expedited
is a 3-5 day service. This is the economy service for air shipping via UPS. As with UPS Express, the brokerage fees are included in the shipping cost. The duties and taxes for your country are not and UPS will collect them. If you need something decently fast but it is not critical I recommend this option for most shipments. If you want to order something large like an exhaust system or larger, this is the shipment method we quote out. Tracking is available and is updated often with UPS.
UPS Standard
is a ground shipping option for Canada only. UPS Standard shipping takes from 3-10 days depending on where you are in Canada. CorkSport is located on the west coast in the USA. If you live on Prince Edward Island you can plan on the shipment taking 10 days to reach you. With UPS Standard the brokerage fees are NOT included in the shipping cost. The duties and taxes for your country are not as well and UPS will collect them. We get a phone call a week asking us why we did not change the shipping option from UPS Standard when someone places an order when UPS delivers a shipment and collects brokerage and duties. You the customer get to choose the shipping option. If you choose UPS for delivery we will ship it out via UPS.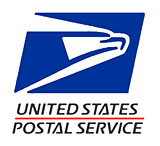 USPS delivers everywhere on the planet and has multiple choices for shipping.
USPS Priority Mail International
is an option that takes 8-10 days to arrive to most countries. This does not include the time in customs once it arrives to the destination country. Sometimes customs can be quick with a 1-2 day delay. The worst case in customs I have seen was 10 days for Germany. This shipping option will require you to pay for duties and taxes for your country upon delivery. There is no brokerage fees charged. Tracking is available for Priority Mail services except for small flat rate envelope or box. Small flat rate will give us a customs form number but it is not traceable in the USPS system. Insurance is limited for Priority Mail in most countries to $600. If you have a shipment that is valued over $600 we will contact you about this to change shipping options. One drawback to Priority Mail is the maximum size limit which is 200 total centimeters length and girth.
USPS Express Mail Service
is a 5-6 day shipping option to most countries. Customs in your country can delay the shipment but we normally do not see this more than 1-2 days for Express Mail. When the Express Mail shipment arrives they will collect duties and taxes but there are no brokerage fees. Insurance levels are higher with Express Mail. For most countries the highest value for insurance is $2700. There are size limits with Express Mail which are similar to Priority Mail which limits the length and girth at 200 centimeters.
What I suggest for most shipments if the value is lower and the weight is less than 10 lbs, is to use USPS Priority Mail. It offers a decent shipping price for an international order and is very reliable. If you want to get an exhaust or intercooler kit shipped I recommend UPS Expedited. The shipment arrives quickly and insurance value covers the parts if there is damage or something goes missing. You also get your new exhaust or intercooler quickly with this method. If you order something large like a bumper or a quantity of a larger part I recommend you contact us for a shipping quote.
If you have any shipping questions feel free the contact us and we will help you with any shipping questions.
– Derrick