It's about that time of the year where we tear out a piece of a paper and jot down all of our New Years resolutions. Most forget about these resolutions halfway through the year, but this year is your year. It's time to grasp your resolution with your bare hands and get it done! Here are some New Years resolution ideas that you can incorporate into your own list:
1. Hit the local Autocross event this year.
We all love going in the straight line or hitting the racetrack, but there's nothing like the accessibility of an Autocross. An autocross gives you more of a visual of your driving abilities and gives your car less of a beating than if you were on a full-length race course or a quarter-mile drag strip. Of course this depends on how smoothly you go through the course and whether or not you lodged any cones in your wheel-well.
2. Buy the Corksport Adjustable Struts & Shocks Combo you've always wanted.
We've all been here. Every session online you get distracted by visiting the Corksport web store and stop by the Corksport adjustable struts and shocks combo product page. You keep looking into the Mazda forums, doing research, and dreaming how that pesky wheel gap makes your car look like it's a monster truck. Now is the year to save up and finally treat yourself. Try getting a jar and commit to saving a small percentage of your paycheck to work towards paying off the suspension kit (or any other awesome modification) with straight-up cash.
3. Attend a Mazda Meet.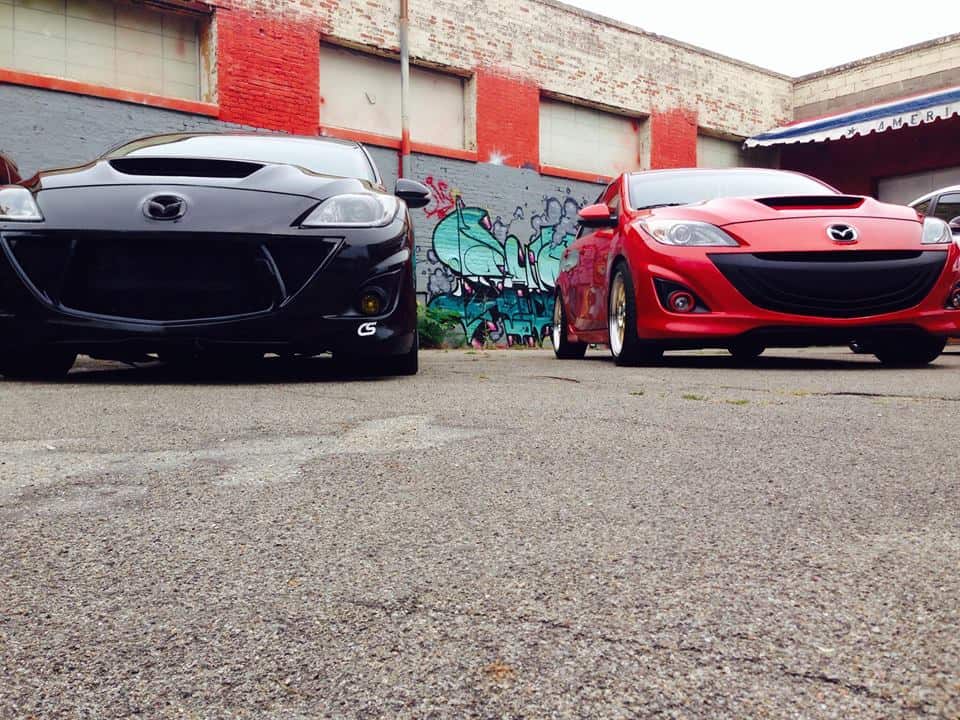 There's nothing like attending a Mazda Meet and talking cars with other Mazda owners. This is where you can get inspiration, connect with other local Mazda owners/enthusiasts, and even local tuning shop owners. Have an issue with your Mazda? We bet you can find somebody at the meet who had the same problem and knows exactly how to fix it. Checking out the forums is a great step but there's nothing like a Mazda enthusiast actually seeing what the issue is in person. Besides, who doesn't want to make more Mazda friends?
4. Learn to Race.
We've all taken on-ramps at a faster than suggested speed, trying to establish a race-line. It's fun to think of yourself as a race car driver. What if you can actually be one? There are a lot of opportunities at your local track to get instruction from professional race car drivers. A great place to start is the SCCA website. Maybe it's time you actually became a race car driver?
5. Let somebody change the radio station or playlist.
Most people hate it when a passenger starts messing with the radio. Who wants to listen to a slow jam with four dudes in the car (maybe some of you do)? From the great words of the most played out song in 2014: let it go! Relax. One day just let a passenger do whatever they want to the radio. Only once of course.
6. Finish that project.
Everybody has that one project that sits untouched in the corner of their garage or shop for what seems like forever. It's collecting dust, and you're starting to pile stuff around it. Time to get it out and finish it up. Whether it be plasti-dipping the valve cover, finally getting an alignment after lowering your car, or actually installing that Corksport Transmission Motor Mount that's been sitting in your garage for a few weeks. Maybe it's time you set everything aside and just do it.
7. Take a noob out to the shop.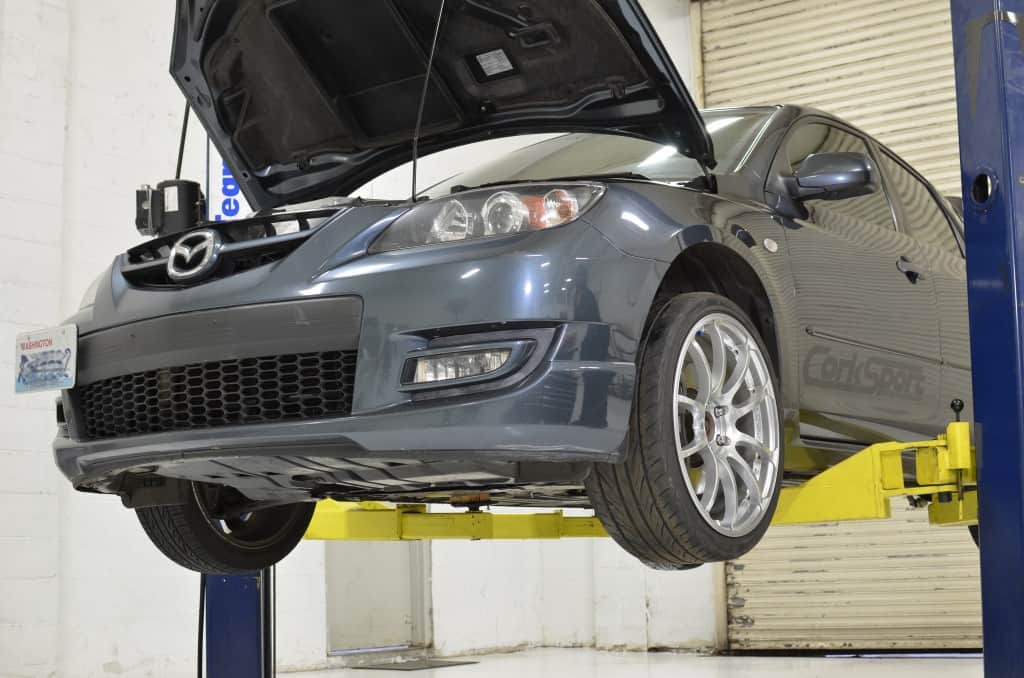 We all have a friend that is very eager to learn more about working on cars or just about cars in general. This person can be just one of your friends or even your 7-year old nephew (it's never too early to learn how to turn that wrench). It's time to pass on your knowledge, because, to be honest, everybody remembers that one person that taught them everything to help them get started in tuning and modding. It's time for you to be THAT person.
8. Help a friend with their project.
We all have that friend who buys a ton of parts and pays for an auto shop to install it for them. It's time to lend your services and give your friend a helping hand. If you think about it, you can technically complete resolution number 7 and 8 at the same time.
9. Give a friend a bluetooth device.
With all the laws being passed in every state regarding hands-off communication devices in the car, this can not only prevent your friend from receiving a ticket but also keep them safe on the road. Buy one for yourself if you haven't already!
10. Participate in the next Mazda toy drive.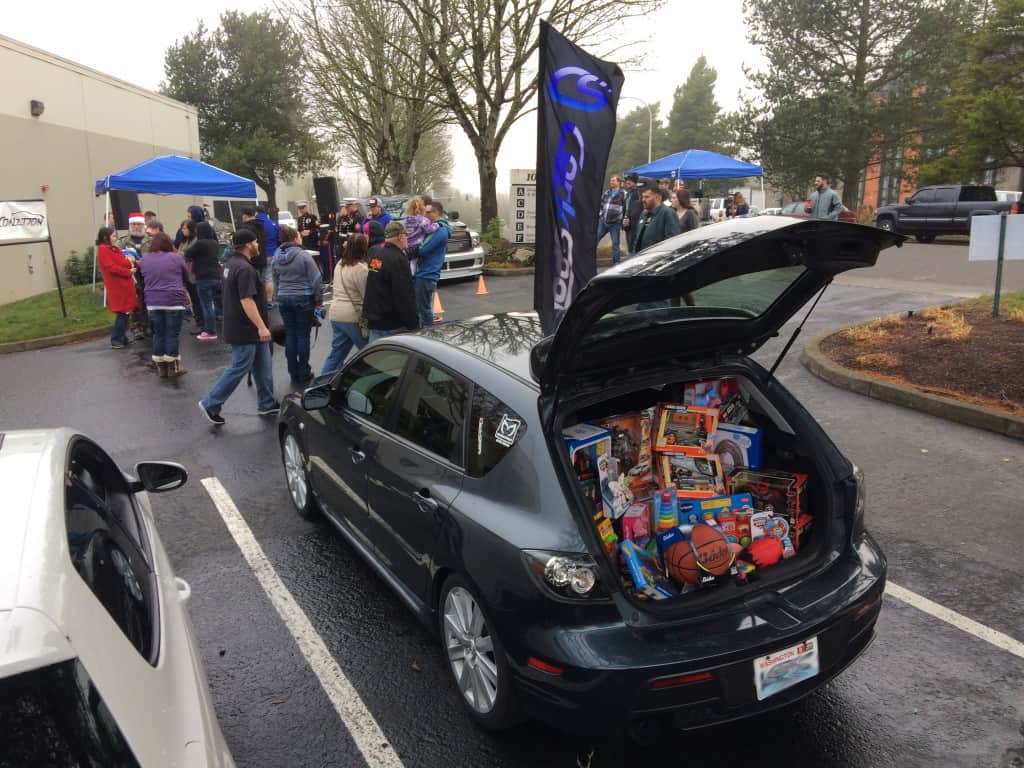 It's time to give and have fun doing it. Every year a local car club runs a toy drive to benefit needy kids in the area. It's also a great time to meet other Mazda owners and just talk cars. Most car clubs will do a food drive in November and a toy drive in December. You'll be doing a good deed and you get to see some awesome local Mazdas.
Don't forget to put your New Years resolution somewhere that's highly visible. To be honest it's hard to complete all the resolutions you ever make but there's nothing like that accomplished feeling you get when you do complete one.
Good luck this year and don't forget to keep reminding yourself about your resolutions by posting notes EVERYWHERE!
– Corksport
ZoomZoom