CorkSport is happy to announce the release of the new Mazdaspeed Protege Intercooler Hose Replacement kit!
Designed and tested for the side mount intercooler, the CorkSport intercooler hoses replace the stock rubber hose with strong, flexible, reinforced silicone that will allow for ideal flow in and out of the intercooler, provide improved throttle response, and smooth out boost pressure.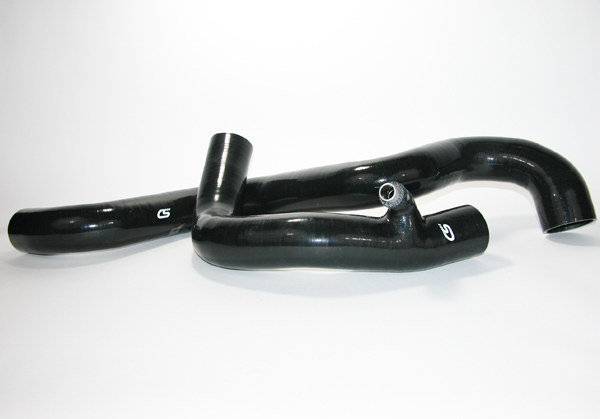 The silicone is custom formed for perfect fitment and has been designed as a direct bolt on replacement for the stock non-reinforced rubber hoses. Spurred by Mazdas recent discontinuation of the replacement cold pipe for the Mazdaspeed Protégé Intercooler, CorkSport has included both the cold pipe and hot pipe in the kit and is now the only silicone cold pipe replacement kit on the market.
"The OEM intercooler piping is prone to cracking over time which can cause hesitation and a loss of power", said Rich Harris, President of CorkSport Mazda Performance, "Replacing the stock intercooler hoses with a better flowing kit will provide better flow capacity increasing reliability."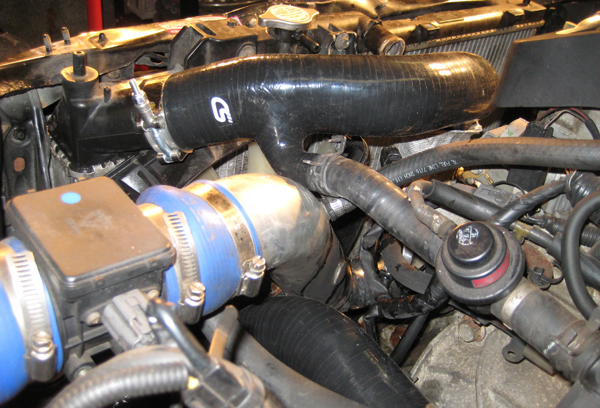 The CorkSport Mazdaspeed Protégé Intercooler Hose Kit is available in three color options – red, blue and black – to customize the look of your engine bay to match your CorkSport Mazdaspeed Protege Power Series Cold Intake and can be purchased from CorkSport.com.
For more information about this new product or to purchase today, please visit our product listing page at //corksport.com/corksport-mazdaspeed-protege-intercooler-hose-kit.html