I am the "New, Old" guy that answers the phone here at CorkSport along with Derrick.
I used to work here a few years ago, left to explore other job options and go back to school, and now I've come back home to CorkSport. There are lots of changes but some things are still the same.
If you send a email in from the web page I'm the guy that gets it. One of the questions I get frequently is "How much is shipping." So I thought I would share with you a easy way to get a quote right from our web page.
To Estimating Shipping Costs:
Add the part to your cart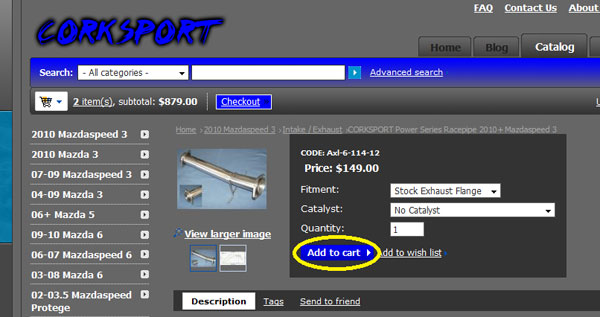 Click on the view cart tab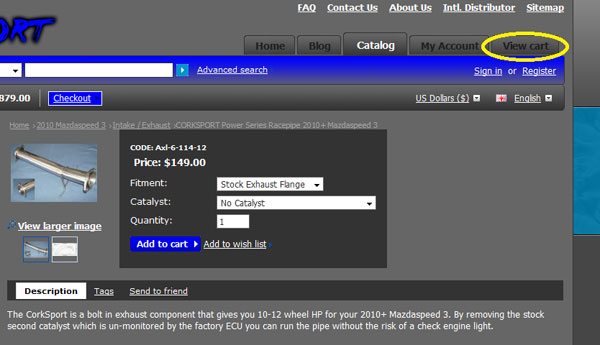 Click on estimate shipping cost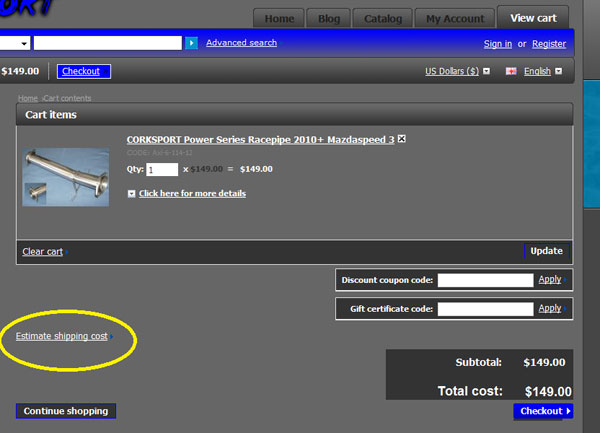 Then enter your information on the right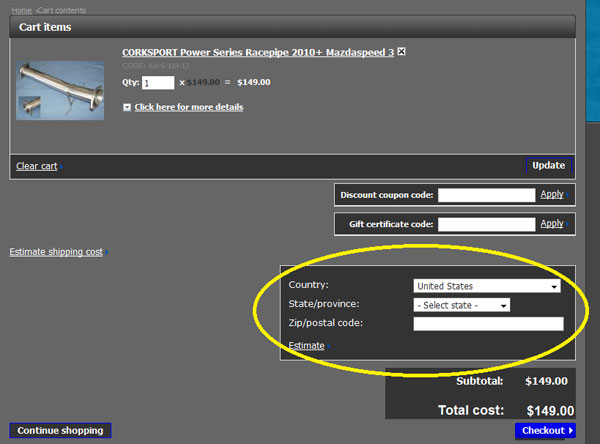 This will give you a good estimate of what shipping is going to cost you. You still may want to check with us for shipping costs on large products like body kits and stuff like that.
If you have any questions please email us anytime.
– Chris