Oh, the wonders of the East Coast. Potholes, 80mph in a 55 zone, Toll Roads and EZ Pass, humidity and some of the greatest people you will ever meet!
Kim, Brydon and I had the wonderful, nay, EPIC, opportunity this year to attend the EPIC NATOR MEAT put on by a few members from mazdaspeedforums.org . Sadly we had only a day and a half to hang out with hundreds of people, watch some drag racing, and join everyone for a Dyno Day. This is one of the greatest events you can attend and has arguably the most knowledgeable people currently driving Mazdas all in one place. Not only did we get to see 500+ horsepower speeds at the event, but we got to witness some of the cleanest looking, most original, most unique and even the world's fastest Mazdaspeed 3, all in one place.
Here are some of my Highlights.
Hanging out till 3 am in the parking lot and back patio of the hotel and learning more than I ever thought possible about Mazdaspeed's, among other things…
Rolling from Philadelphia to the Dyno Day and running into a crew of 6 or so Mazdaspeed's who had no idea who we were in our weak little Honda rental.
Eating some Killer food at Buca di Beppo and hearing so much passion and love of cars during the conversation.
Finally getting to meet so many people that I've had such wonderful conversations with on the phone, through email, through PM, or in threads.
Getting out of the Northwest rain and finally getting some Sunshine!
Some of the Worst Parts
Arriving at 8 am to the Dyno Day after a red-eye flight leaving at 6 pm the night before with a layover in Phoenix. Ugh.
Not having my own 2009 Mazdaspeed 3 that got left back in Washington.
Having to leave around 1:30 on Sunday.
Not bringing shorts, the weather was beautiful.
Accidentally buying bottled water that was far too expensive at one of those incredibly terrible and yet wonderful, quick stops in the middle of the highway. The place was a zoo and WAY to expensive.
Walking into the wrong room at midnight.
Time for Drag Racing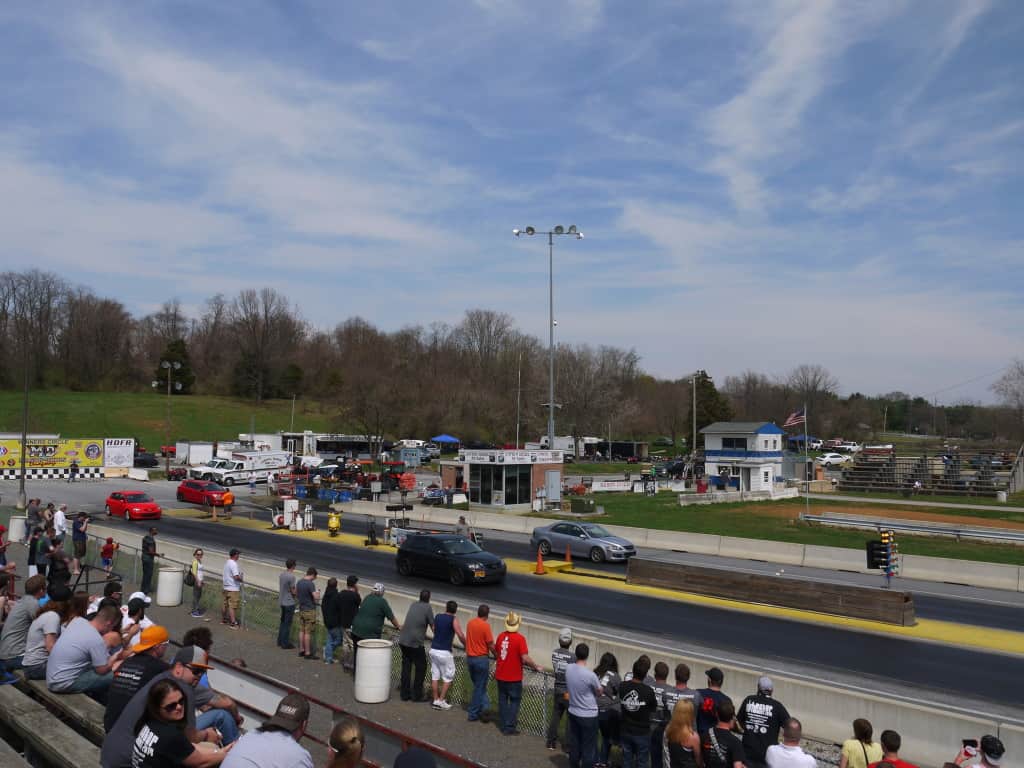 Kim at the Drag Day doing some Social Media Updates
The World's Fastest  MS3 and Crew Getting Prepared for the Drag Day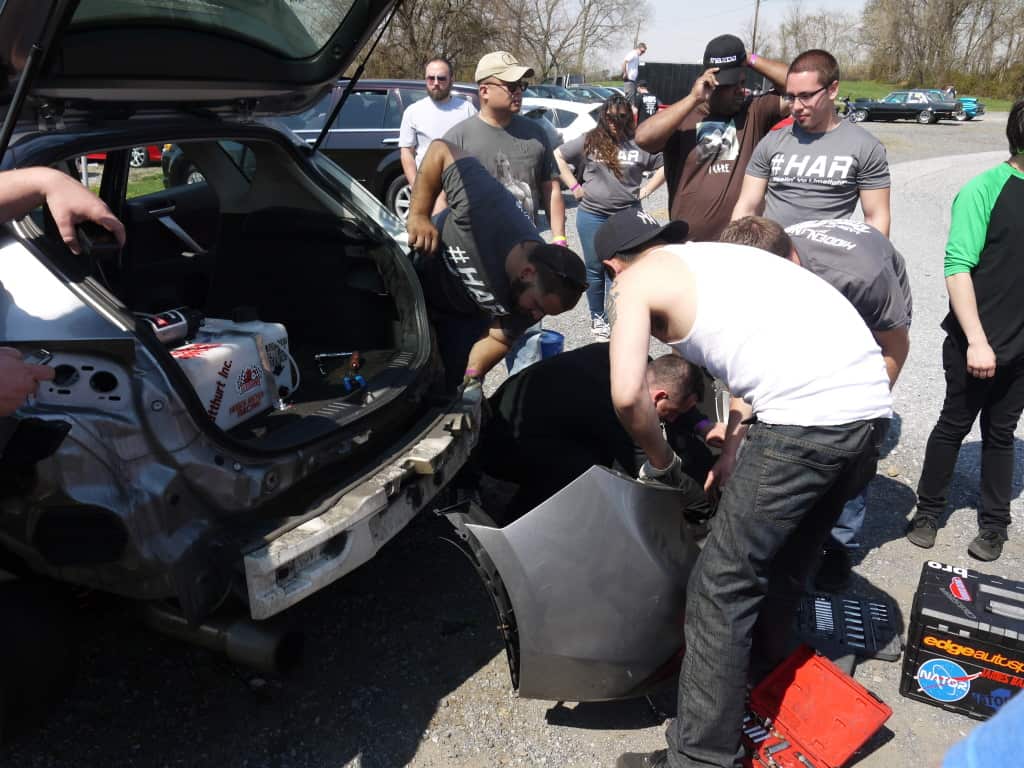 Mazda's only for Dinner at Buca di Beppo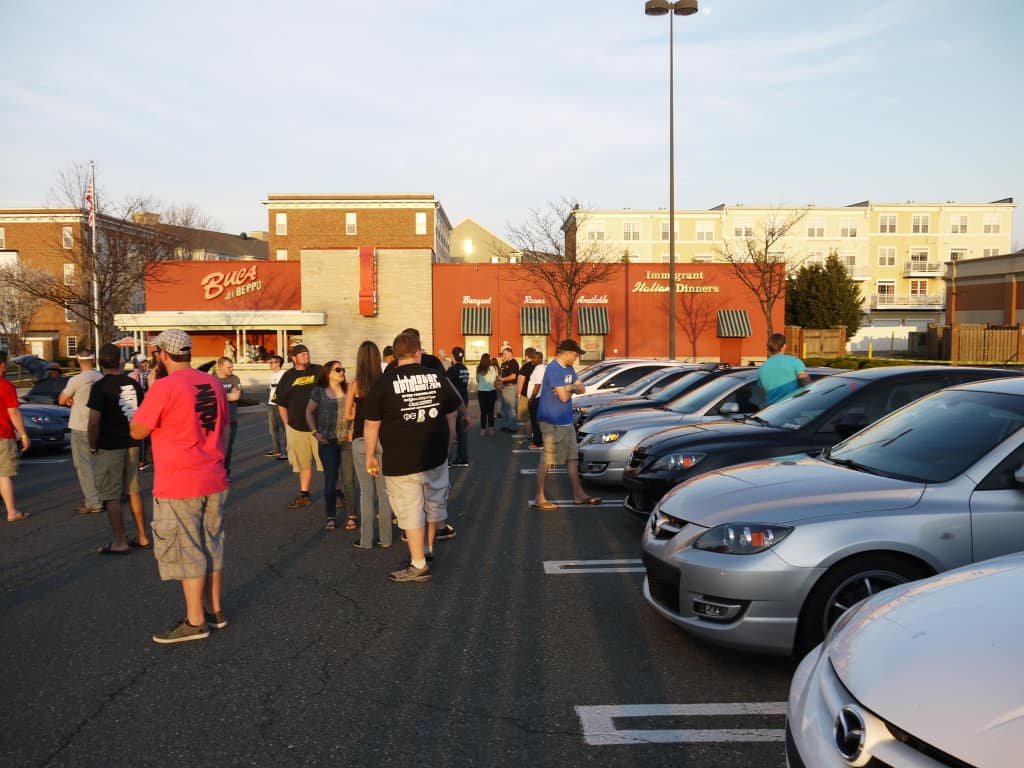 Some of the Lovely People at the Dyno Day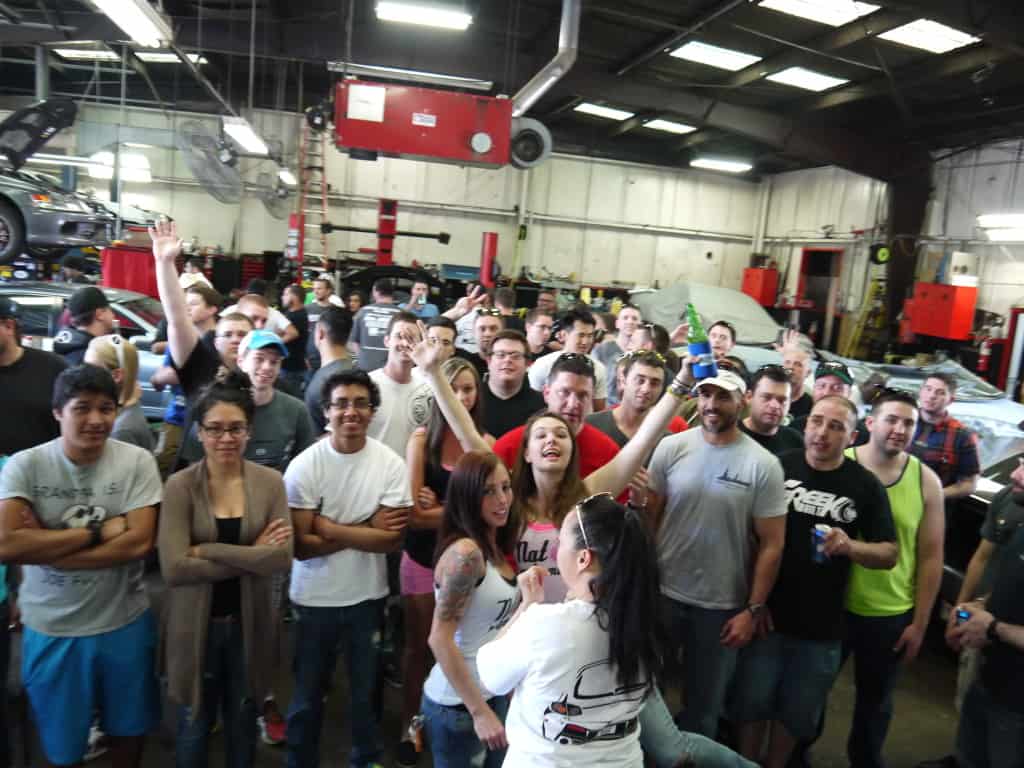 Halfway through the Dyno Day, Check out those Numbers!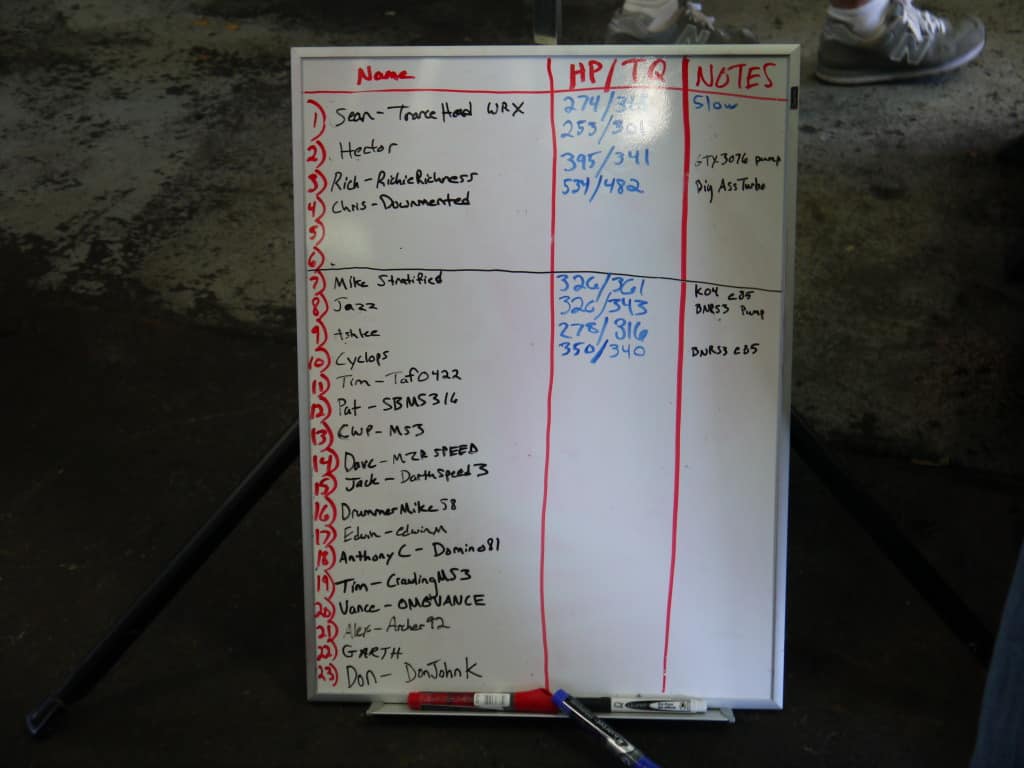 Flame Shooter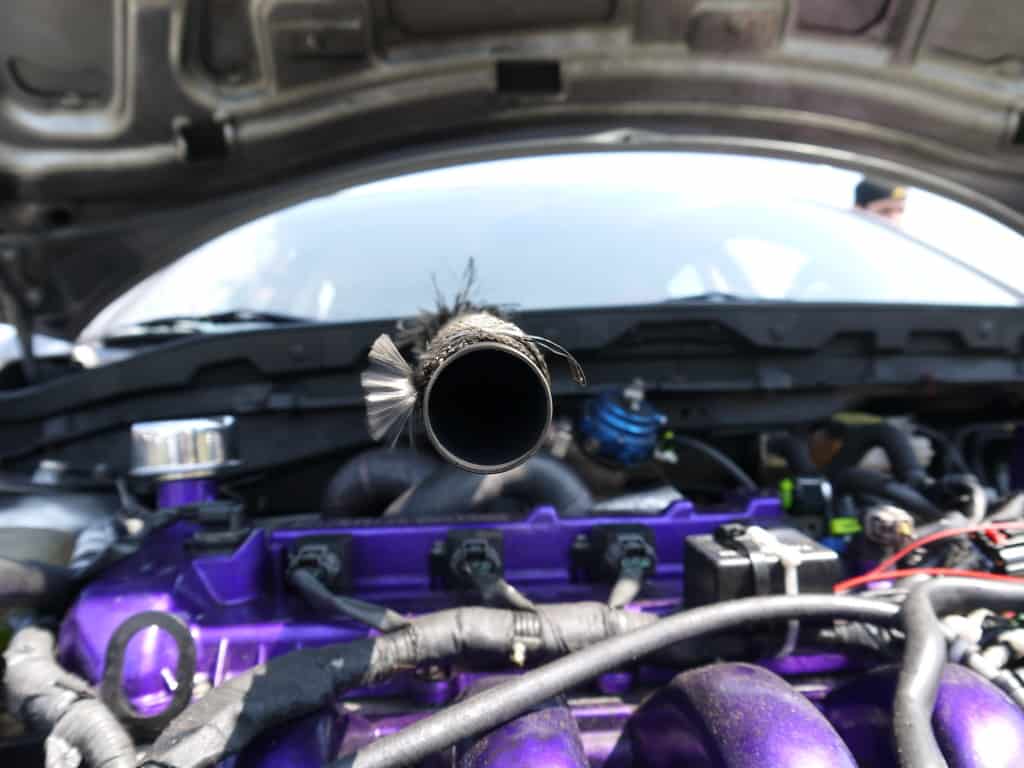 The Unexpected Mazdaspeed Crew we caught Rolling to ENM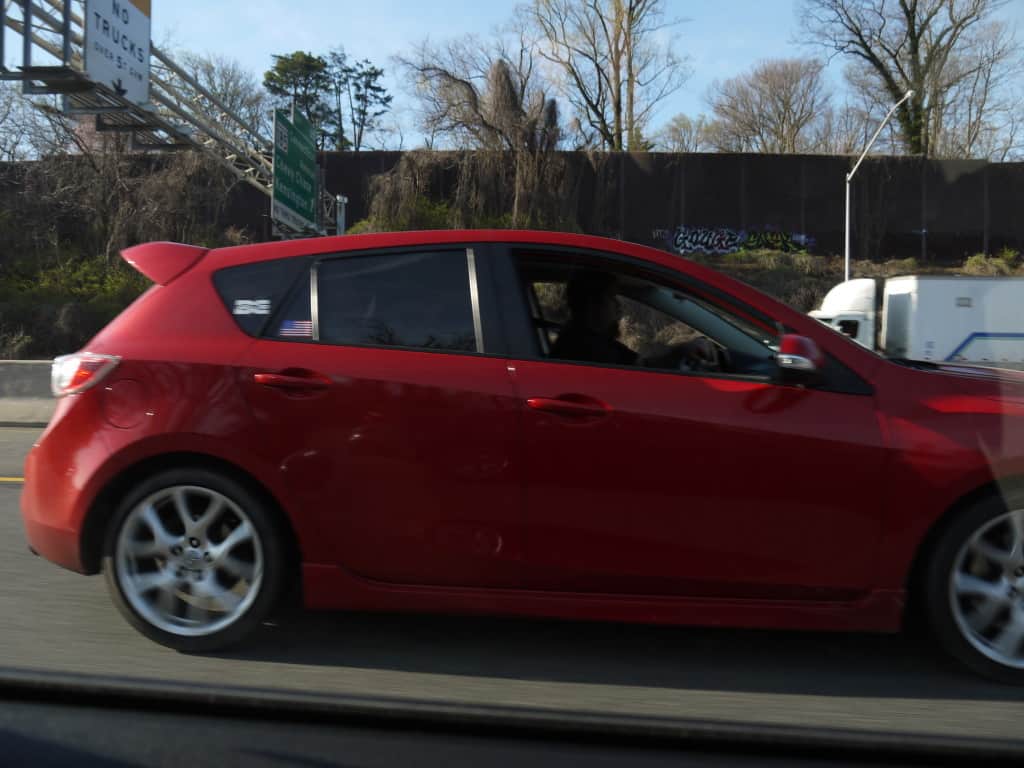 Thanks for everything.
-Spencer@CorkSport