The April monthly meet for the MazdasNW was held at Godfather's Pizza in Federal Way, Washington on April 14th. This was the first event this year where rain was not a threat. We had a great showing of Mazdas of all types present, Mazda 3s, Mazdaspeed 3s, RX-8s, etc.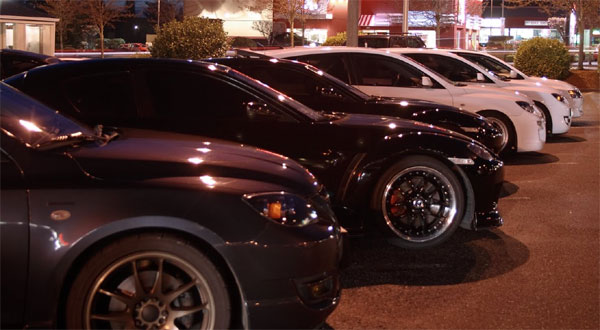 The event also had a Mazda travelling flag present. The idea behind it is to take a picture of the flag and pass it along to other Mazda enthusiasts. You can see the first picture below. To see the progress of the flag check out the forum post on Mazdas247.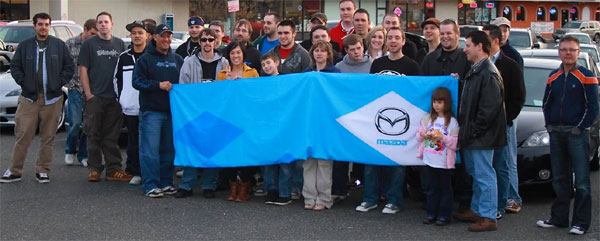 First stop for the Mazda Flag
One of the local CorkSport customers showed off her custom purple anodized CorkSport Power Series Intake and other components. There was also an FC RX-7 equipped with the CorkSport Power Series Header and Exhaust.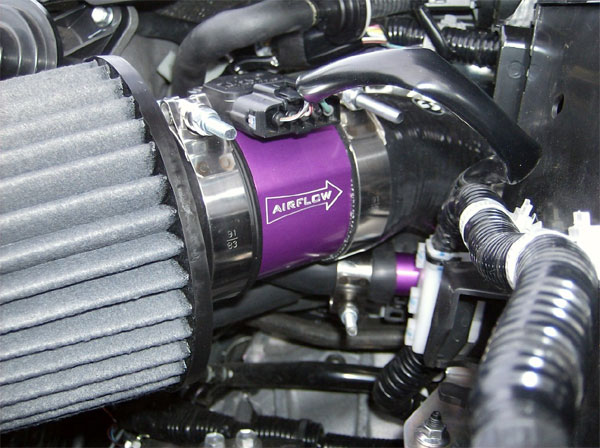 CorkSport Power Series Intake in a custom color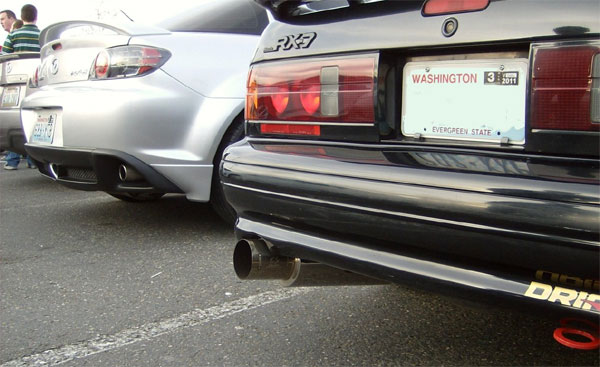 CorkSport Power Series Exhaust
With plenty of Mazdaspeed 3s at the event there was a chance to look at plenty of different cars with various levels of modifications. We took out the CorkSport 2010 Mazdaspeed 3 to the event. It also has enough cargo space for us to fit an RX-8 bumper which we delivered to a lucky customer.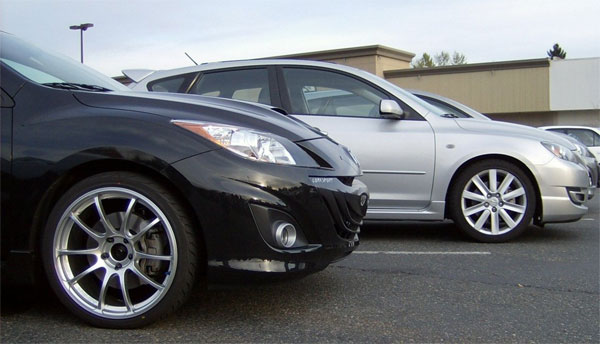 New and old Mazdaspeed 3s
It was great talking with everyone at the event and catching up on mods people have done to their Mazdas. I look forward to the next event.
– Derrick