This month's winner for our blog segment, The CorkSport Featured Car of the Month, goes to Christian who's 2011 Mazdaspeed 3 plays the looks and the part for the role!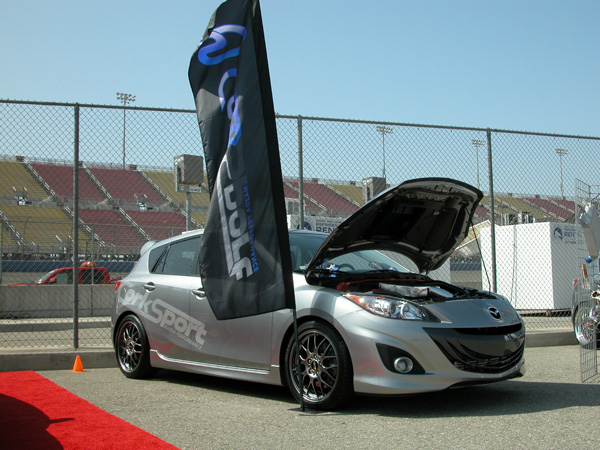 This Tustin, CA resident was featured in the CorkSport booth at Mazfest 2011 and with good reason. He sports a CorkSport Front Mount Intercooler, CorkSport Downpipe, CorkSport Racepipe, and CorkSport Power Series Exhaust on his Mazdaspeed.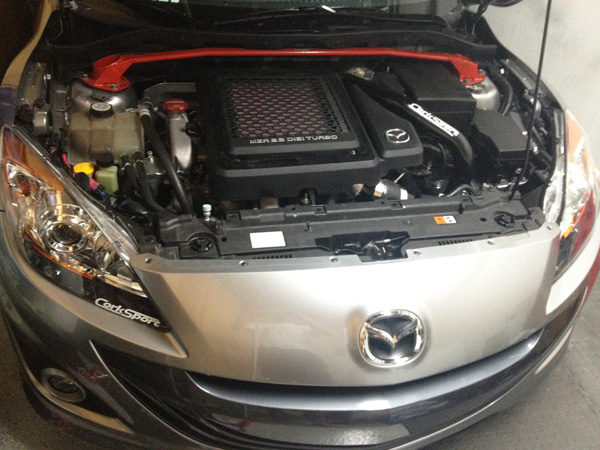 But the mods don't stop there, in addition to his CS go fast parts, he has also added a COBB xle bpv, upgraded his fuel pump internals and motor mounts and added a short shifter kit, CorkSport Skid Plate, and COBB AP.
For improved handling Christian has added HKS Hypermax Coilovers, Auto EXE front, rear, and bottom strut bars and BBS Wheels. To help him stop his speedy ride he has also added CorkSport Stainless Brake Lines and Stop Tech Slotted Rotors.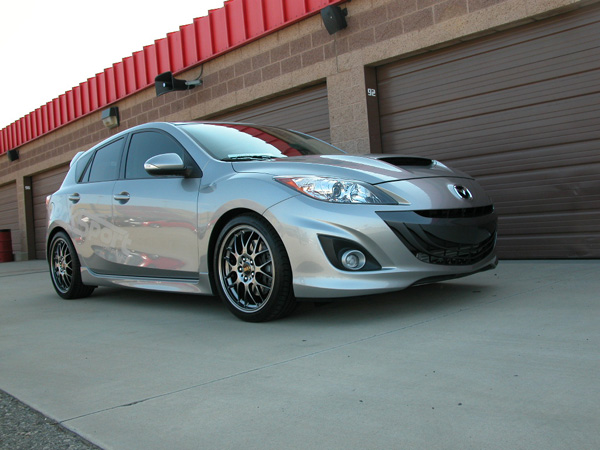 Ever since Christian learned how to build his first engine, he was hooked, but this is the first Mazda he has ever owned. He knew immediately that it was the perfect ride for him, "It is lightweight, powerful, and has superb handling" said Christian, "All I have to say is I love my Mazda."
What's next on the list for this Mazda lover? An Act Lightweight Flywheel and Clutch, CorkSport Front Camber Plates and CorkSport Oil Catch Can.
I think I can speak for your Mazda Christian when I say; your Mazda loves you too.
Gwynne-