Back in June Chris wrote a blog post about how we have been actively looking for dealerships who are "Mod Friendly". We are happy to announce that our list of dealers who carry our products and are more accepting of performance products on your Mazda is growing! We have 6 Mazda dealerships in various parts of the US who have access to all of the CorkSport brand product line. Here they are in no particular order: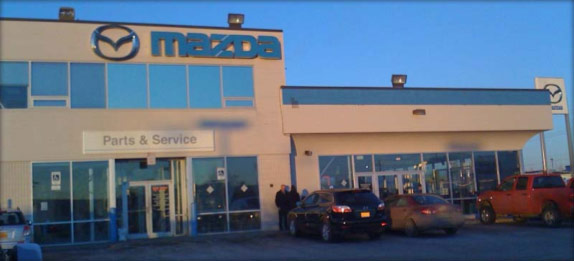 Continental Mazda
Located in Anchorage, AK
Continental Mazda in Anchorage AK. Continental Mazda is the best source of Mazda parts for the enthusiasts in the Anchorage area. AJ in parts is the go to guy for our CorkSport brand products.

Roger Beasley Mazda
Located in Austin, TX
Beasley Mazda keeps an active calendar of local events for Mazda enthusiast on their dealer webpage. There are enough things there to keep most people busy all month long. If you need to contact them you can email Danny in parts or stop by their location and talk to Adam at the parts counter.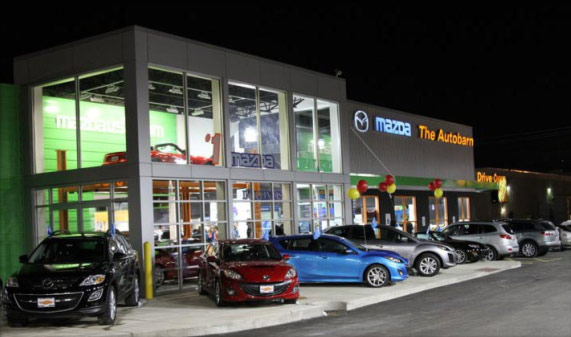 The Autobarn Mazda of Countryside
Located in Countryside, IL
Autobarn Mazda has been racing and modifying Mazdas for quite some time. The more recent events Autobarn has been involved with are MX-5 Playboy Cup series and the One Lap of America. The One Lap event was done in a Mazdaspeed 5 which was built by Autobarn. Contact either Dan or Julio in the parts department.

Ralph Thayer Mazda
Located in Livonia, MI
Thayer Mazda has been supporting local rally cross events and now has moved up to supporting the Sno-Attack event at the Snodrift rally in Atlanta, MI the weekend of Jan 28-29th (the Sno-Attack event is on the 29th). I will be at the Sno-Attack event so if you are in Atlanta, Michigan stop by the Thayer Mazda tent and say hello! Talk with Kyle in parts for your CorkSport parts needs.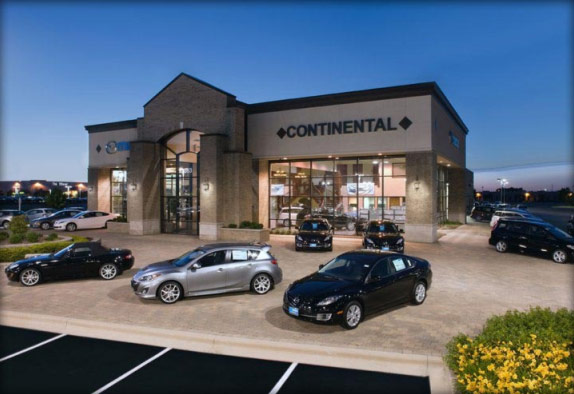 Continental Mazda
Located in Naperville, IL
Continental Mazda has been offering CorkSport products for the last 9 months. They are active in support of motorsports including spec Miata racing. They approached us about offering our products to their customers. Ed in parts is the best person to contact to get our products there.

Hayes Mazda
Located in Kalamazoo, MI
Hayes Mazda is active in the local Mazda scene in Kalamazoo and supports other automotive events. Last year Hayes Mazda supported the Kalamazoo Miata Club 2010 Sports Car Show Extravaganza at the US 131 Motorsports Park in Martin, MI. Shoot Bob an email if you are near Kalamazoo to get our parts.
If you have any dealerships in mind that you think will be good candidates for CorkSport brand parts feel free to email me with the name and I will be in contact with them.
– Derrick