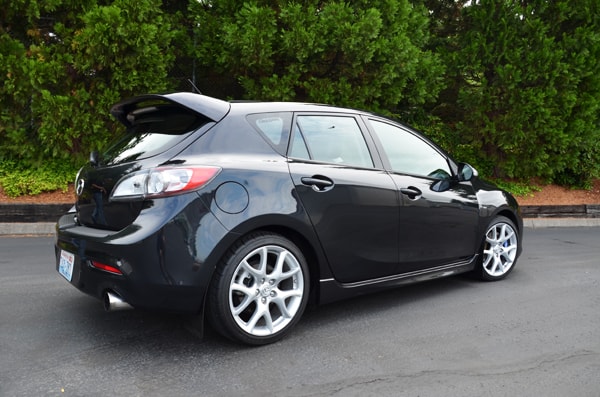 Brandon found himself looking for a new car, and in the price range that he had at the time, he test drove quite a few. He was hooked on the fact that the Speed 3 was the "best bang for your buck and the most fun to drive". He enjoyed the overall look, style, a feel of the car; "this one" was the one to get.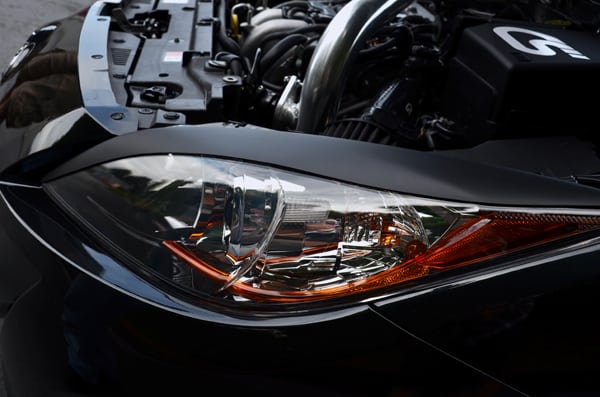 Every car he had ever modded started with an intake and since "CorkSport was right here in town, just a couple miles away" it seemed like the most realistic option for him to check out what we had to offer. He can't quite recall whether or not he purchased the CORKSPORT Stage II Power Series Short Ram Intake for Mazdaspeed 3 by itself or if he walked away with a lot more that day after talking with Austin. (Our records show he definitely did: CORKSPORT 2010+ Mazdaspeed 3 Cat Back Exhaust, CORKSPORT Urethane Exhaust Hangers, CORKSPORT Mazdaspeed 3 Downpipe).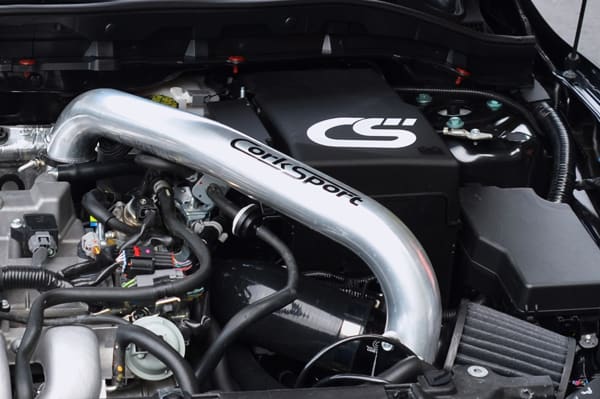 He does know that he definitely went on a binge and found himself at CorkSport quite often. Of course, he found himself working on his car even more. CORKSPORT Underhood LED Light Kit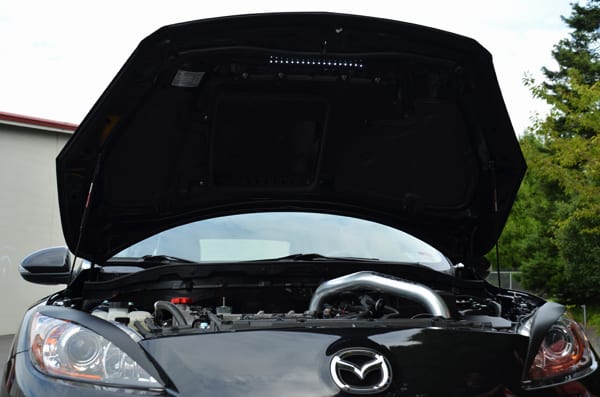 He's never been to a show, nor has he entered a contest, so let's just say he's batting 1000 at this point, after winning the CorkSport Featured Car of the Month with his extensive submission and CS plastered Mod list.
Brandon's list of Mod's:
CorkSport Stage II SRI w/CorkSport  turbo inlet pipe
CorkSport  catted downpipe
CorkSport  catback exhaust
CorkSport Urethane Exhaust Hangers
CorkSport  short throw plate/weight
CorkSport shifter bushings
CorkSport  mudflaps
CorkSport  big brake kit w/ STOPTECH crossdrilled/slotted rotors
CorkSport  rear brake pads and stainless steel rear lines w/ STOPTECH crossdrilled/slotted rotors
CorkSport  front mount intercooler
CorkSport  race rear motor mount
CorkSport  front eyelids
CorkSport  LED underhood light
MAZDA OEM J-Spec Mazdaspeed Axela Tail Lights
Synapse Engineering Diverter Valve
Cobb AccessPort
Redline Tuning hood strut lift kit
Kuda Mount w/ hardlined Iphone 5 Proclip charger
And of course, a handful of CorkSport vinyl stickers!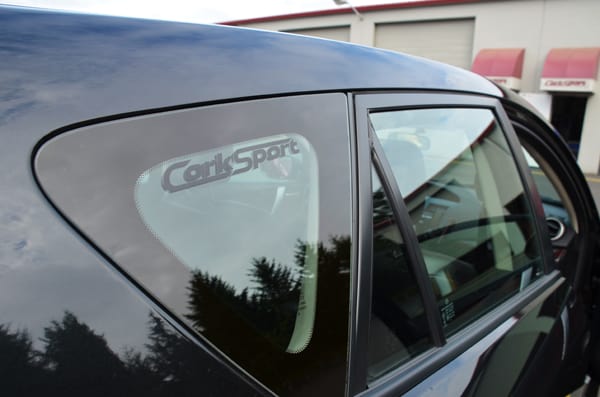 AMO, (Awesome Mazda the Original) as his one of his lady friends has christened it, is something that he's pretty proud of. "I've done most of the work myself with the help of some friends, and all of it with very little previous DIY experience."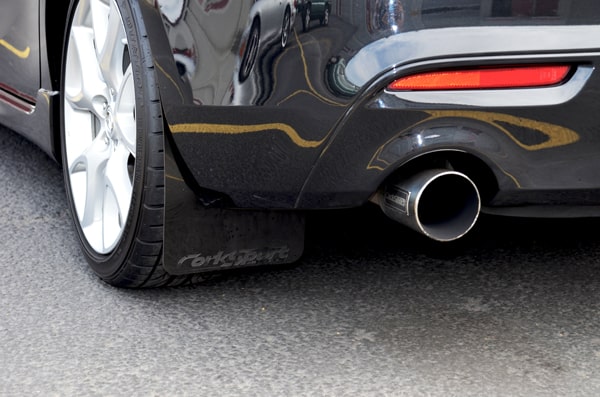 When asked what his "favorite" mod was thus far, he said, "The most significant difference in the car is how it sounds now, after the cat-back exhaust and the downpipe were put in." CORKSPORT 2010+ Mazdaspeed 3 Cat Back Exhaust, CORKSPORT Mazdaspeed 3 Downpipe.
Next on the list for upgrades will be some lowering springs or coil overs. "The car pretty much looks stock at this point. You can't tell how much work has really been put into it, because I've left the styling alone except for the eyelids and array of stickers of course. It's a "NEED" to make it look better, and the improved handling will just be a plus." CORKSPORT Mazdaspeed 3 Lowering Spring Set, CORKSPORT Coilover Suspension Kit Mazdaspeed 3/Mazda 3
Brandon doesn't find himself alone in the car that often. Remo, his full breed miniature long haired dachshund, is normally right there in the shotgun seat being a perfect copilot. "He's an old quirky little guy, but always up for a drive." You can find Brandon and Remo around the Vancouver, WA area, headed to and from work or taking the occasional drive out to Sunset Falls. "It's in the middle of nowhere, with zero traffic, lots of twists and turns and of course the privacy to drive a 'bit' faster."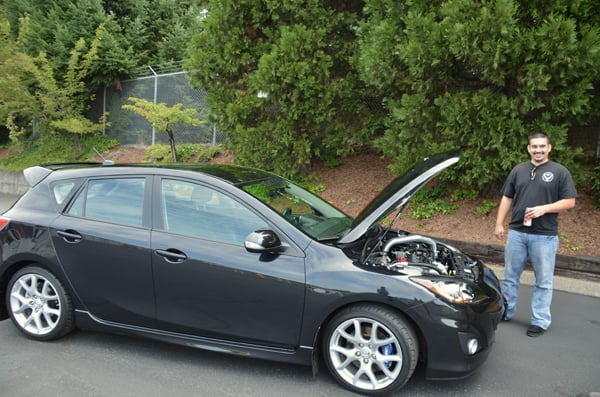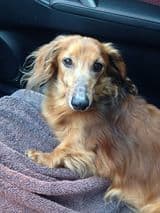 Do you want to show off your Mazda? Think you have what it takes to be the next featured car of the month? Send an email with at least 3 high quality pictures and a full mods list to kim@corksport.com and you can find out!!!