I have been one of the Product Development Engineers here at CorkSport for roughly nine months. During that time, I have helped complete projects that were already in the works before I was here, completed projects on my own, and have started projects that are still in the development process. One project that I have been working on (other than physical part development) since I started here has been getting some of our parts California Air Resource Board (CARB) approved. After nine long months, I can now check that off my to-do list (at least for a few of our parts).
Our 2010-up Mazdaspeed 3 Short Ram Intake (SRI), 2007-2009 Mazdaspeed 3 SRI, 2006-2007 Mazdaspeed 6 SRI, and our 2007-up CX-7 SRI will now be CARB certified. This is the full intake kit that consists of the filter, MAF housing, silicone couplers, and turbo inlet pipe (TIP) as shown in the picture below. In the next few weeks we will be receiving a legal Executive Order (EO) number assigned to these intake packages. That EO number will be affixed to the intake system which will designate it as CARB approved (50-state legal).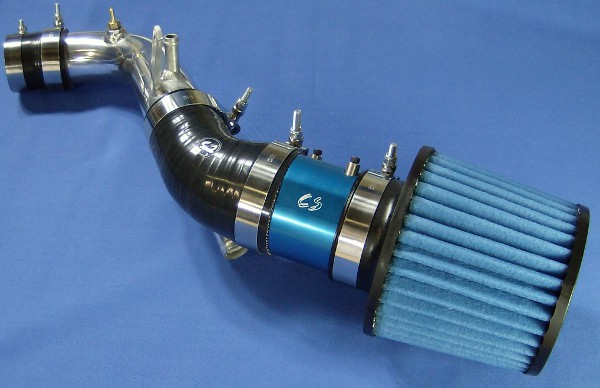 If you already have our intake system for one of these vehicles, DO NOT WORRY! No, we can't legally send you a sticker to put on your intake, but when you go in to the smog check station, they will look up our intake and verify that you have the same intake system on your vehicle.
The process of getting a performance part CARB certified is lengthy and time consuming, but we feel that making parts that are legal in all 50 states is very important.
Feel free to contact me if you have any questions!
– Jake