The 2016 Mazda Miata MX5 Has been Caught!
Just this morning some images of the next generation, or ND, MX-5 were posted to the internet. There are some interested aspects that can be seen through the camouflage cover it is wearing. Most noticeable is that large backend! We also notice the front seems to slope significantly more than the current generation, and of course, that it's a soft top. We assume there will be plenty of room in that giant bottom though to fit a PRHT (Power Retractable Hard Top) as an option. It certainly appears to be bigger, and smaller, all at the same time.
I could speculate more on the shape and style, but I'll just leave these photos here for you to see: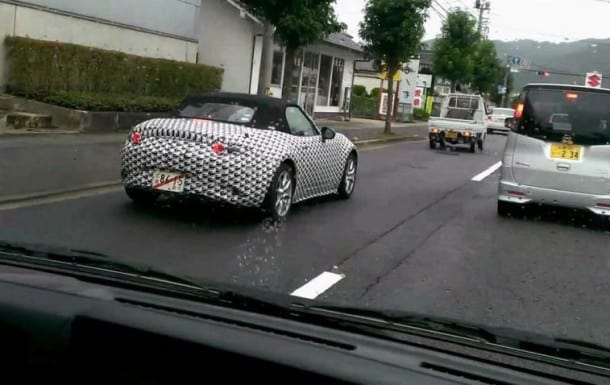 Though the lines are hard to tell thanks to the camo wrap, we also had a teaser from Mazda of the car hidden under a blanket cover. You can see some of the lines more distinctly, though they only give a rear shot.
I think it's looking good so far, and can't wait to see it for real! Stay tuned for more info and the official release on September 3rd!
-Spencer@CorkSport
P.S. If you missed this sneak peak video, you might want to check it out!