Love your Mazda? Chances are we will too!
We're paying more attention that ever to our social media channels and couldn't be more thrilled with our fans who cotninually share their Mazdas with us using #CorkSport.
With that in mind, we figure it's about time we reward you guys (and gals) by showcasing your ride in front of our entire social community.
That's a whole lotta' eyes on your car and we'll be sure to mention your name or social handle.
Every week we'll select one user generated photo and feature it prominently on Facebook, Twitter, Instagram and Google+ like this: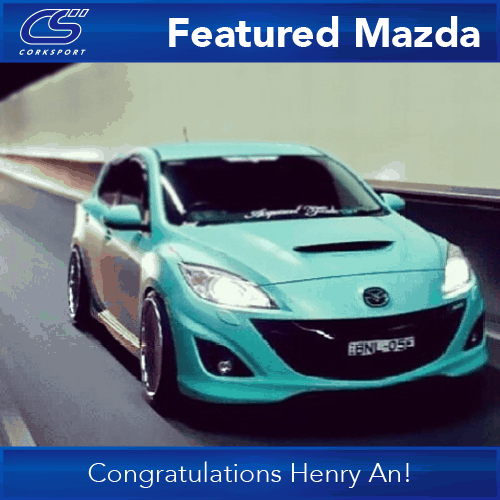 While we can only showcase one a week, we've also created a Facebook Photo Album appropriately titled, "Eye Candy from #CorkSport Fans," that we'll be continually adding submitted photos to as well.
LIKE your favorites and share your ride with us using #CorkSport to have it featured here too!
One last note from our President, Rich, on submissions:
"No Scubs!"