We are happy to release the new "medium big" brother to the tried and true CST4, the new CorkSport CST5 Turbocharger for the DISI MZR engine found in the Mazdaspeed 3, Mazdaspeed 6, and Mazda CX-7 Turbo. Finding a middle ground between response and top end power is always difficult when selecting a turbo, yet we believe we have nailed it with the CST5. You get the response of a smaller turbocharger yet retain high horsepower capabilities of a big turbo.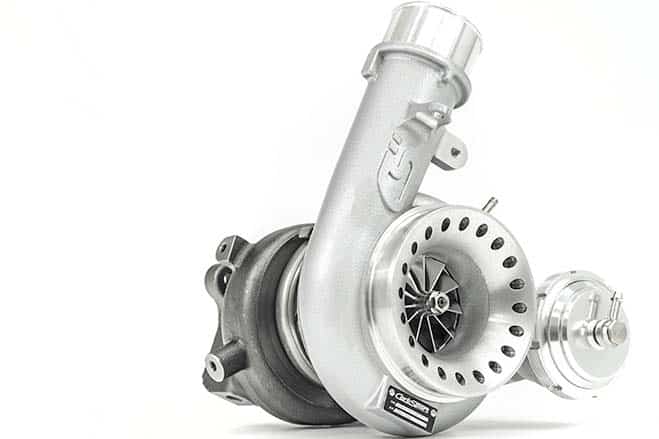 Before we get into power, let's first discuss what makes the CST5 tick. It's all started with a proven MHI journal bearing center section. These offer great cooling capabilities and fantastic reliability, especially when combined with our high performance journal bearings and 360° high performance thrust bearing. The CST5 can seriously take a beating, and does it in a package that fits perfect in the OEM location.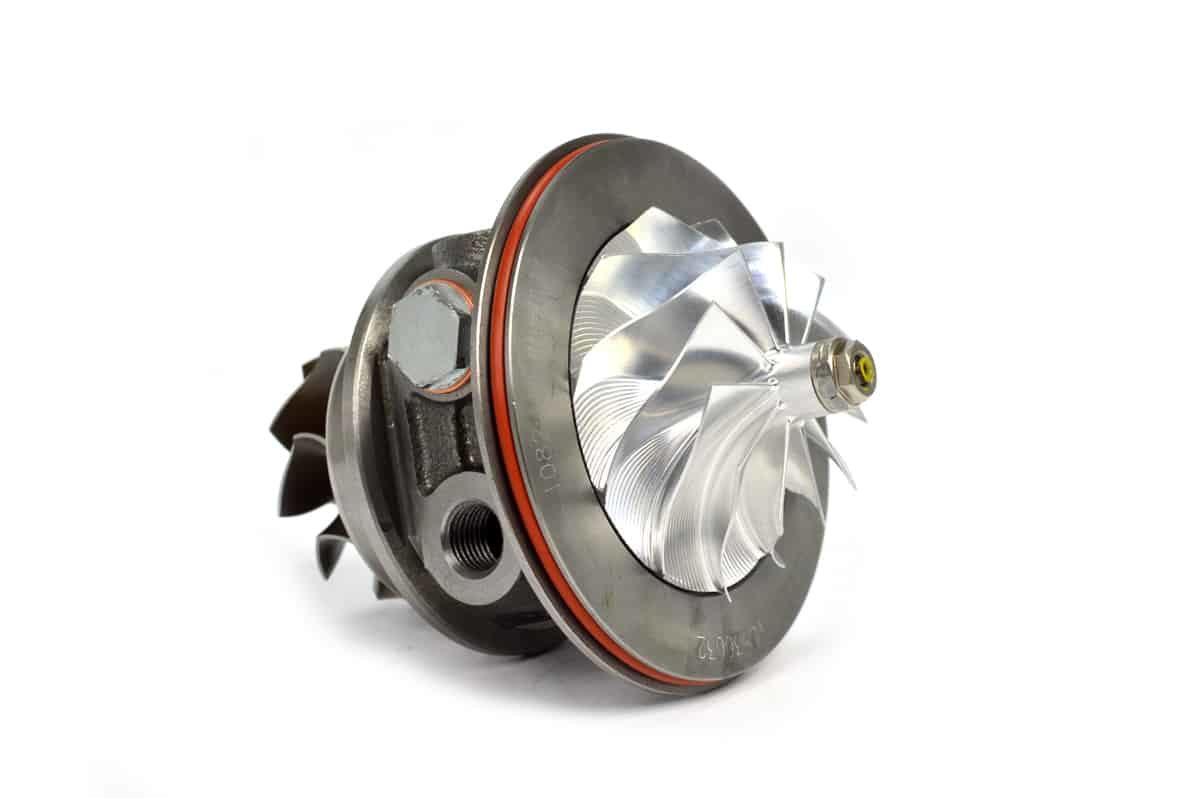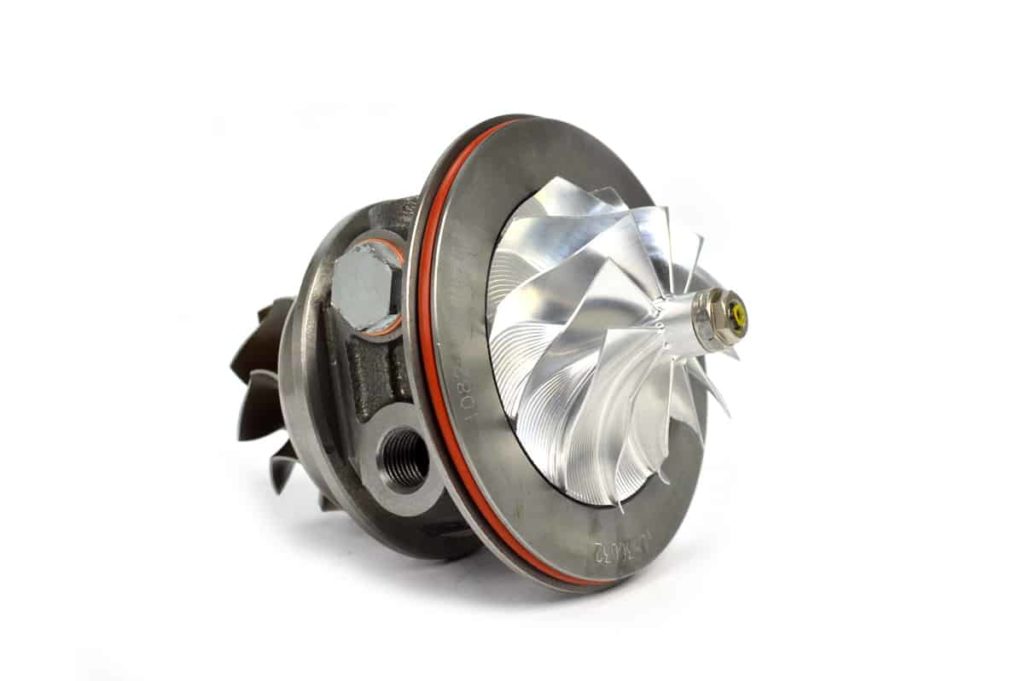 Attached to this center section is a compressor and turbine wheel combo that is a little unconventional. Creating boost is a tried and true GTX71 billet compressor wheel that is rated at 56lb/min. The turbine that drives the CST5 is where things get a little interesting. Instead of a standard GT30 10 blade wheel, we chose a MHI TF06 9 blade design. This offers a number of benefits that make the CST5 outshine a comparable 3071 setup. One less blade means lighter weight for faster spool times and higher maximum flow capacity. The TF06 design is also slightly larger than a GT30, yielding a better wheel size ratio for more efficient turbocharger and engine function. For full info on the wheels and what they mean for your Mazdaspeed, check out our design blog HERE.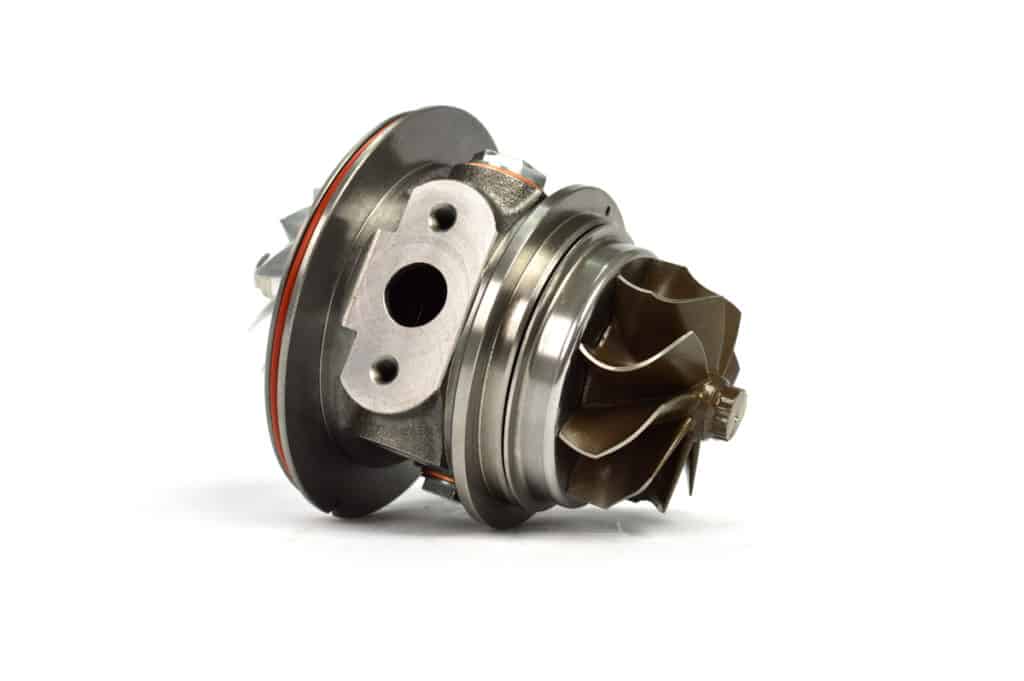 The new wheels are wrapped in new housings. On the compressor side, there is a 4" inlet that includes anti-surge ports for optimum compressor operation and longevity. This large size also maximizes efficiency for 3.5" and 4" intakes. The turbine side is where there are the most differences from the CST4. The A/R has been increased from 0.66 to 0.82 which provides more top end power to match the rest of its big turbo characteristics.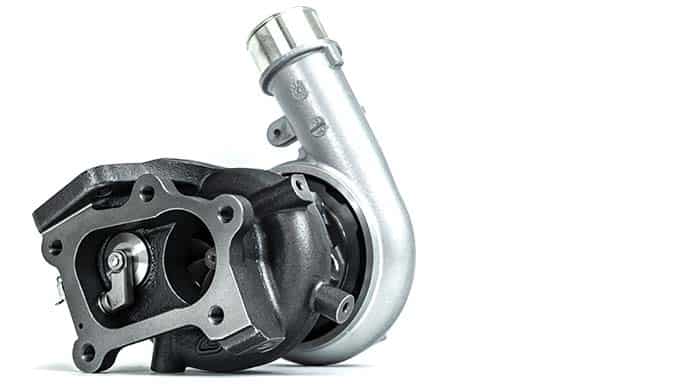 Now, what does all of this tech mean for you and your car? If you have a stock block you can easily max out power (~400WHP) and stay safe on your rods. Due to the bigger size, the CST5 peak torque is slightly later than the CST4, keeping you safer even before tuning is considered. Having a built block is where things really get interesting. The CST5 will make~450WHP all day on a "calm" boost level of 25-26psi. If you really want to push it though, the CST5 has made ~520WHP on ~30-31psi. This versatility allows the turbo to grow with your build. So even if you are stock block now, the CST5 can carry you even after you build your block.
The wheel and housing options delivers great response as well as great power. When pushed to its limits on a built block, 20psi was hit at 3400-3500RPM with 30psi hitting by a surprising 3700-3800RPM. Obviously this isn't stable for a stock block but is possible on fully built cars with full bolt-ons and a high flowing head.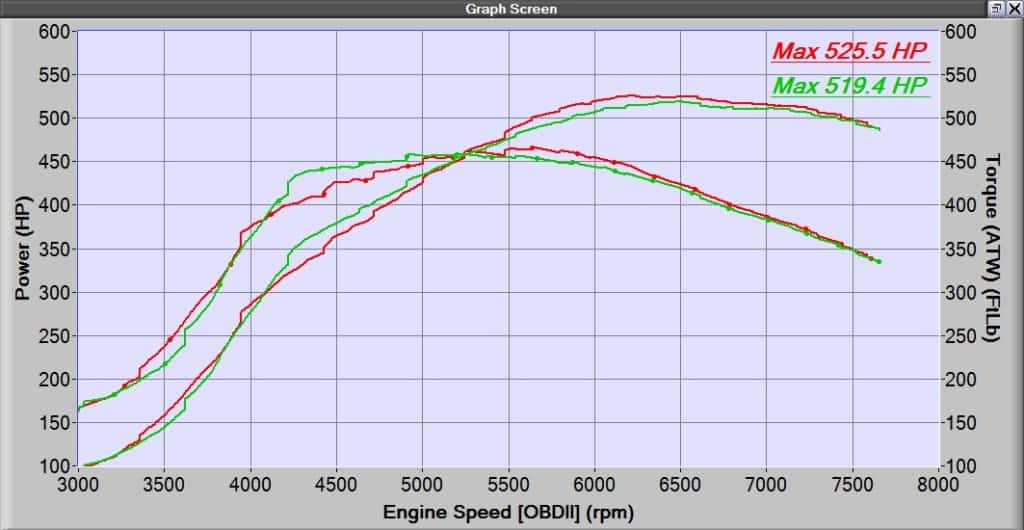 The versatility continues as the CST5 is offered with internal wastegate or external wastegate turbine housing options. The internal wastegate setup is the best if you want an easy drop-in fitment with great boost control. The external wastegate setup if you're willing to take a little bit more time for fitment and spend a little bit more money on the external wastegate itself for the best in boost control. The EWG setup offers some great new sounds from a screamer pipe as well. As for power, they are very comparable, as shown in the graph above. The EWG setup makes just a tiny bit more up at the peak, but that is likely due to small variances in tuning. While only the IWG setup is offered at the time of writing, the EWG is coming very soon! Lastly, if you must have a CST5 now, don't worry, the EWG housing will be sold separately if you want to upgrade down the road.
Both the IWG and EWG options come with a full hardware kit that includes everything you need for install. This means all coolant/oil lines, new gaskets, new crush washers, and even new studs and crimp nuts for both the turbine and downpipe flanges. The EWG setup includes a custom designed elbow for great EWG actuator fitment on MS3 and MS6, and the correct clamp to attach it to the housing. More info to come later on an add-on screamer pipe option.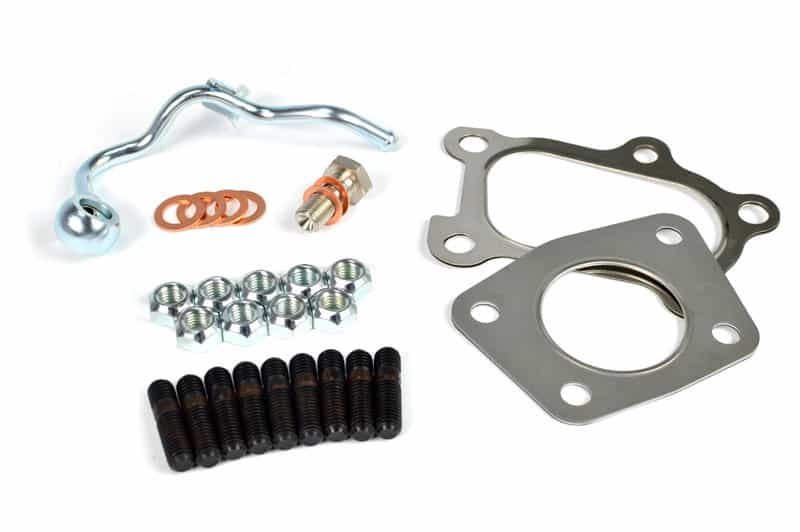 Each CST5 also comes with full CorkSport support, including full-color install instructions, a 1-year warranty, and assistance with any questions you may have. We are extremely excited for you all to get your hands on the CST5 and start making even more power so please check out the product listing for full details and to place to order.