The CorkSport Mazdaspeed MZR Bypass Valve (Patent Pending)

With the new Patent Pending CorkSport Mazdaspeed MZR Bypass Valve you can have all the goodies of an aftermarket Bypass Valve, in a smaller size. By using a unique patent pending wave spring design, CorkSport was able to shrink the body of our bypass valve to almost half the size of stock. Along with this, the wave spring was tested to respond 33% faster than a stock valve. Since the blow off valve is a safety feature to protect the turbo from premature wear, this increase in acceleration can help increase the longevity of the turbo and the system as a whole. For more about all the innovations in the CorkSport bypass valve, click here.
So why do you need to upgrade? Well, the stock Bypass Valve is pretty good, but it falls short in two areas. When it comes to holding boost the stock Bypass Valve often will start leaking at anywhere upwards of 17psi. If you plan on having your boost much higher than stock you could have issues with leaks. Of course, you also upgrade a bypass valve to get that unique sound.
While the unique patent pending CorkSport Mazdaspeed MZR Bypass Valve will provide both a unique sound and hold more boost, our BPV will also provide some other key benefits that, until now, have been pretty much ignored by others.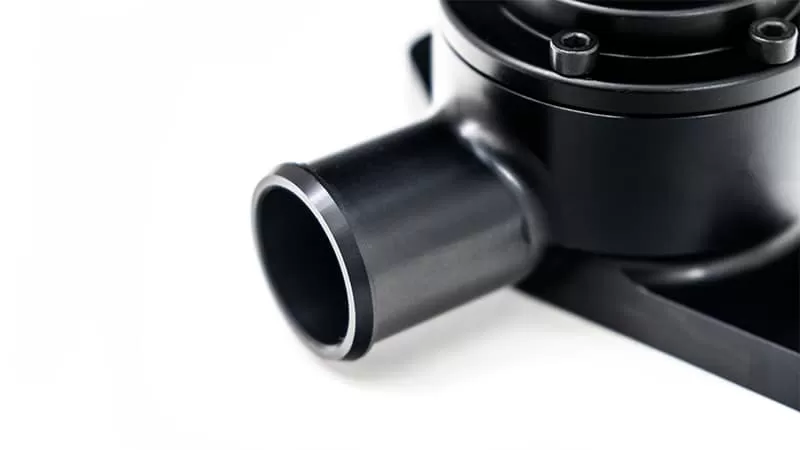 The CorkSport MZR Bypass valve utilizes a compact wave style spring which allows the stock valve size to be decreased by half. This patent pending design allows room for other engine upgrades such as Big Intakes, Airboxes, Front Mount Intercooler setups and more. Using a wave style spring that is 20mm in height compared to the stock 40mm not only enabled us to shrink the overall size of the valve, but also shrinks response time to lightning quick speeds. Though both the stock spring and our wave spring provide the same force and move the same distance before coil-bind, a smaller wave style spring can respond up to 33% faster.
A smaller spring allowed us to decrease the overall size of the piston while still pushing the piston area out to ensure a larger venting area. This reduces the time it takes to vent air and allows any turbo, especially larger turbos, to vent more efficiently.
No matter which benefit is more important to you, whether you value long turbo life, unique sound, more engine space, or holding higher boost, the CorkSport Mazdaspeed MZR Bypass Valve should be your first choice.
To Learn More or Purchase the CorkSport Mazdaspeed MZR Bypass Valve here: https://www.corksport.com/corksport-mazdaspeed-mzr-bypass-valve.html
Summary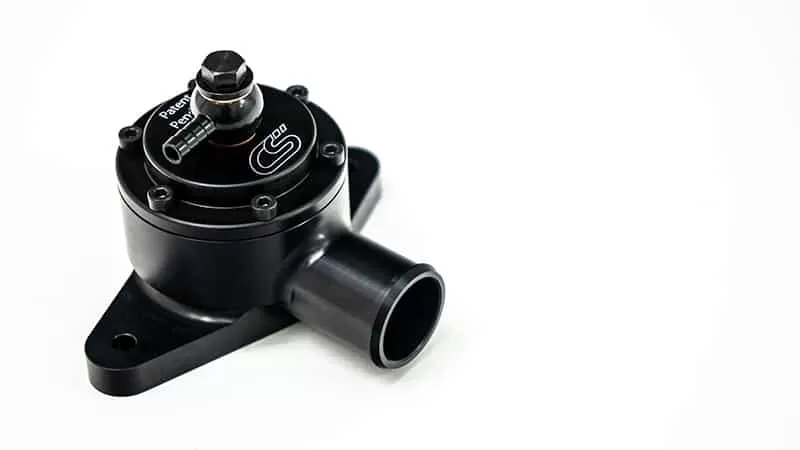 Article Name
The Best Mazdaspeed BPV on the market
Description
With the new Patent Pending CorkSport Mazdaspeed MZR Bypass Valve you can have all the goodies of an aftermarket Bypass Valve, in a smaller size. By using a unique patent pending wave spring design, CorkSport was able to shrink the body of our bypass valve to almost half the size of stock. Along with this, the wave spring was tested to respond 33% faster than a stock valve
Author
Publisher Name
Publisher Logo