In May of this year, Derrick put up a blog post titled, Mazdas Racing Around the World, and gave you a preview of the Van Herck Mazda 3 that is now competing in the 2011 Belgian Touring Car Series. As promised, we are posting updates on their progress, successes, and standings throughout the season.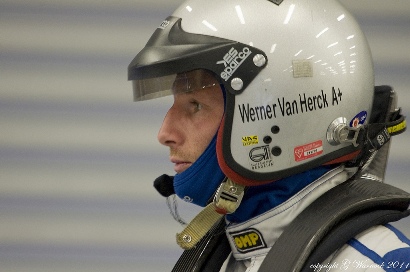 As a refresher from the May 6th post, Van Herck raced the Mazda RX-7 in previous years, but for the 2011 season, the team chose to build a new car to compete in the Belgian Touring Series. They took over a year to develop a Mazda 3 with advanced technology. They converted it to rear wheel drive, and powered it with a 450whp 20B tri-rotor Wankel engine and a sequential 6 speed gearbox.
On April 10th the Mazda 3 20B competed in round 1 of the Belgian Touring Car Series at Zolder. As the car's debut event, it encountered a few minor glitches with the fuel system and an overheating exhaust, and finished 26th out of 31 cars entered in the 90 min race, but the Mazda 3 20B captivated spectators with its overwhelming speed and racing rotary sound. The car was watched closely by competitors after receiving the 5th fastest time overall against the lightweight silhouette cars and the second-quickest time in its class.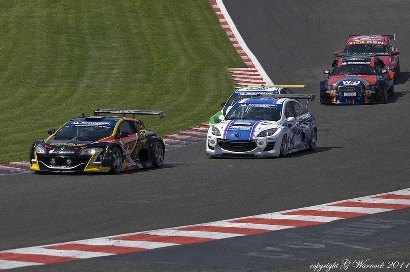 The Belgian Touring Car series will include three races scheduled for the Spa-Francorchamps, the first of which was held last Sunday, the Spa-Francorchamps 12hour BTCS race. Considered one of the most challenging race tracks in the world, mainly due to its fast, hilly and twisty nature, the Spa is a circuit favorite by many racing drivers and fans. (Take a one lap tour of the Circuit de Spa-Francorchamps)
During qualifying for the T3 class, pole position went to the Mazda3 of Van Herck Racing. The Mazda took pole in T3 in the second qualifying session from the W Racing Team's VW Scirocco, which caught fire after the checkered flag was thrown.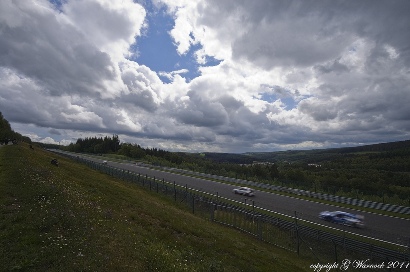 Race day brought with it a traditional feature at the Spa, black clouds and rain. The rain had eased up by the afternoon, but the majority of the cars started on wet weather tires, and the forecast was for more rain. So with rain feared in the afternoon session, the majority of the teams set their best times in the first qualifying session.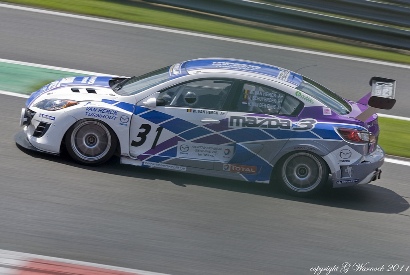 Runners-up in the championship last year, the Volvo S60 Racing Team won the 12 Hours of Spa after a close battle with the three time champion, Frederic Bouvy's Renault Megane. Kia Belgium took up the third position. Though the qualifying race put the Van Herck team in good position, the Mazda suffered from some electronic issues during the race.
CorkSport will continue to watch the team's progress through the season and keep you up to date on the latest news from the Van Herck Racing Team.
Gwynne-