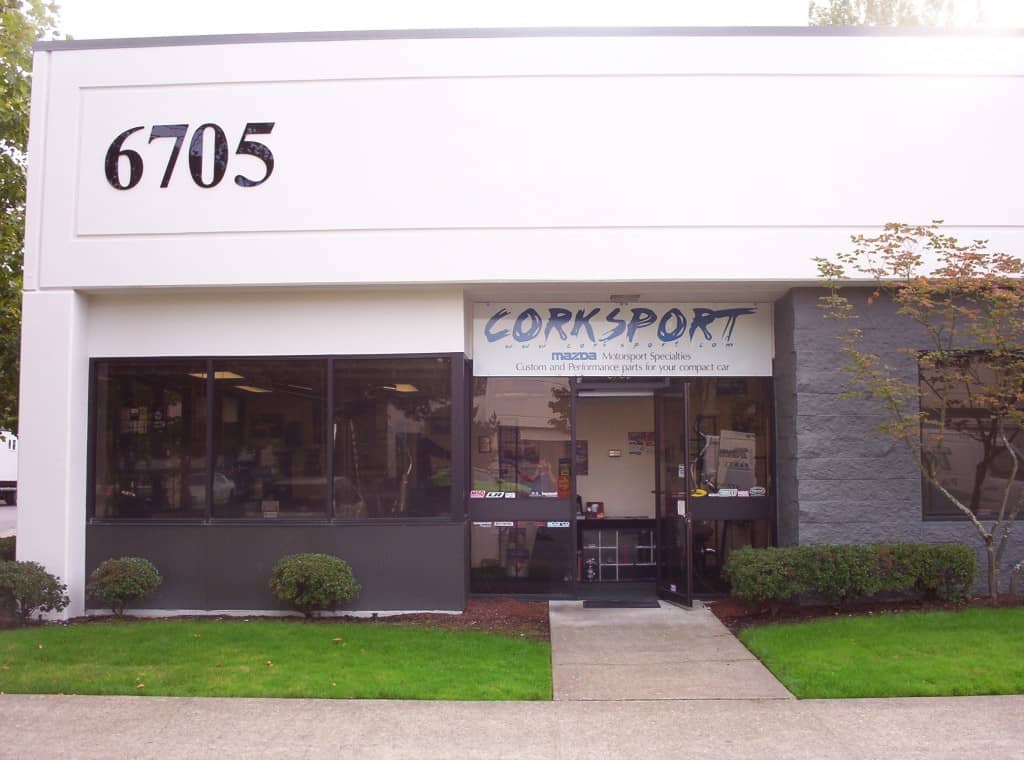 Greetings from CorkSport!
Thank you for a wonderful 2014. It was our best year ever!
The time of the year when people set resolutions is upon us. Perhaps you've been thinking of starting your own business. I'm here to help!
Readers have told us they'd like to know more about the nuts-and-bolts of running CorkSport.
As many of our regular readers may already know, Derrick and I started CS with what basically amounts to pocket change. It's grown over the past almost 17 years into a business that occupies the better part of a city block and has over a dozen employees. If I had it to do all over again, we could get here in 5 years, maybe less.
Where did the other 12 years go?
Experience. If I knew then what I know now, I might have not even tried. It can be a daunting task!
The aftermarket industry has a pretty low barrier to entry. There will always be more competition; there will always be new competition. As a consumer, this usually means win.
So where do I even begin with this?
Let's start with the market.
Let's face it, Mazda is a niche manufacturer. That may be what attracted you to the brand in the first place! Roughly 1 out of every 50 cars sold in the USA is a Mazda. Further, consumers basically modify only performance versions. For Mazda, this means Mx5 Miata, Rx8 (discontinued), Mazdaspeed 6 (discontinued), and Mazdaspeed 3 (discontinued). Of the people that buy those cars, only a fraction will modify them. Let's call them enthusiasts. There are certainly less than 100,000 of them in the entire USA!
This is not to say that there are not people that modify a 2.0L Mazda3 or a Cx5. They don't spend as much and there are not as many of them so the market is very small. The Mazda enthusiast market is far larger than the other 90%+ of Mazda owners.
The aftermarket for a single model from another manufacturer can be larger than the entire Mazda aftermarket, take the Ford Mustang as an example.
Why even bother?
This business was started with a passion for (only) Mazda cars, and still burns bright with that same passion today, 17 years later. We've chosen the hard road and our passion keeps us on course.
My advice to someone considering the aftermarket that wants to have a substantial business one day: start in a larger market!
Once you do that, success is far from guaranteed. We'll save that discussion for another day.
Here's to 2015 being your best year ever!