Hosted by CorkSport, the MazdasNW End of Summer Bash held this last Saturday was an event I have been looking forward to attending since the beginning of the summer.
Promoted by MazdasNW, CorkSport and NWMotiv, the event turned out to be one of the biggest exclusively Mazda shows in the NW this summer. It featured a day of dyno's, show and shine, BBQ and raffle. Mazda enthusiasts from as far away as California and British Columbia came to our Vancouver WA location for this one day event.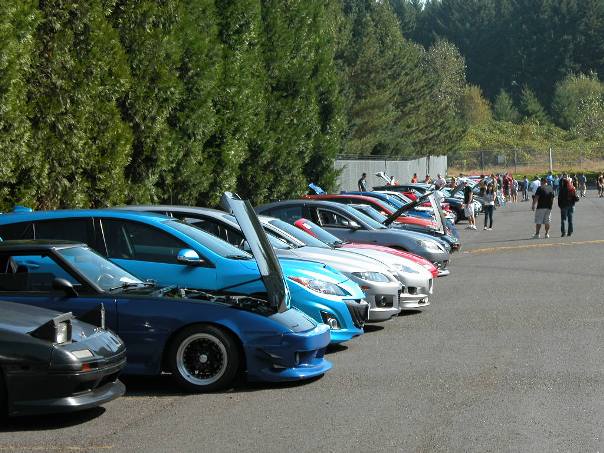 Though the day started out slightly overcast, we lucked out with a the sun breaking through in the early afternoon for some of the last 80 degree weather we will likely see in the NW until next year. People began to arrive around 9am and the event kicked into gear at 10 with over 95 pre-registered attendees and 55 cars registered for the show and shine.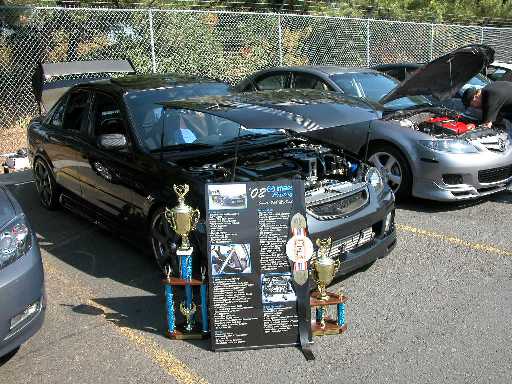 This year's show and shine included some more non-traditional car show classes such as lowest horsepower, dirtiest car and most wheel gap, along with some more traditional classes such as highest horsepower, best display, and best engine bay.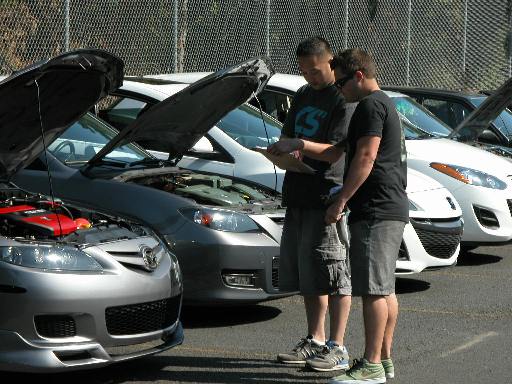 NWMotiv also handed out an award for best looking ride that went to CJ Ramos and his CorkSport sponsored Mazdaspeed 3 which will be featured in an upcoming post at nwmotiv.com.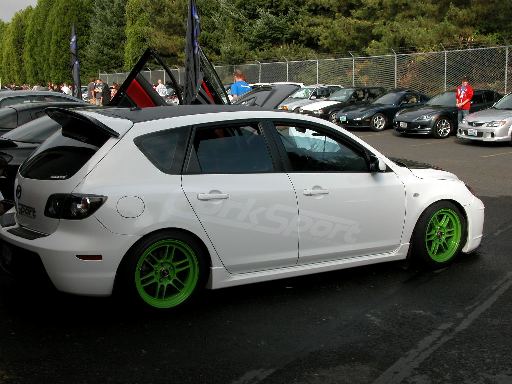 The dyno saw a lot of action during the show. Some of the highlights included:
A Gen 1 Mazdaspeed 3 that made 517hp on the dyno. Rumor has it, it is the "The World's First 500hp Mazdaspeed 3" :

A 3rd gen RX7 that made 611hp, though as it turns out sported a 2jz engine

And an RX-8 with CorkSport exhaust and racepipe that blew flames on two of the three of the dyno pulls!

CorkSport also sponsored a raffle for the event whos proceeds we would like to donate to our good friends at MazdasNW as a token of our thanks for their continued support of CorkSport Performance.
Thanks to all of the CorkSport and MazdasNW fans who attended Saturday's event. We look forward to next years event being even bigger and better!
Gwynne-