Already have the Mazdaspeed "MS" style spoiler for your 3rd gen Mazda 3 hatch, but looking for just a bit more unique look? CorkSport is proud to announce our Mazda 3 Gurney Flap Style Spoiler Wing Extension just for you. Designed for the "MS" style aftermarket spoiler on the 2014-2018 Mazda 3 Hatchback. This is an aftermarket spoiler, not the OEM spoiler.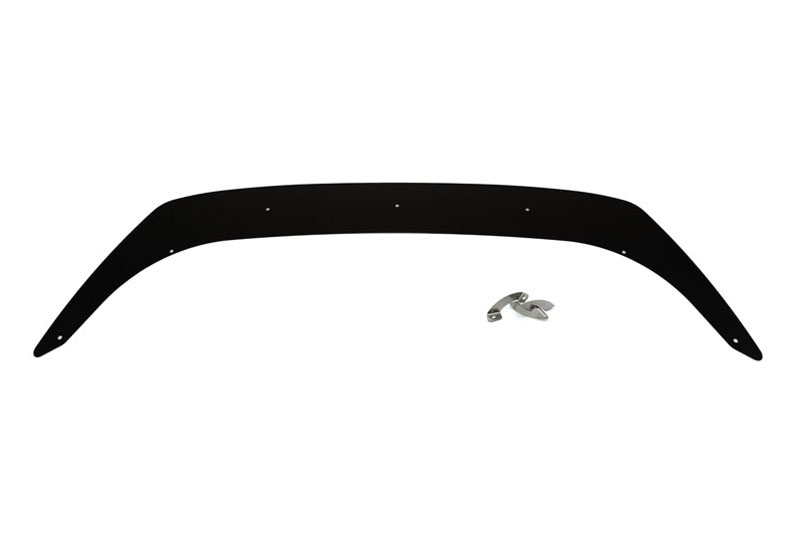 While the "gurney flap" style wing extension is not new to the automotive aftermarket community, we wanted to offer our interpretation of this fun, useful and stylish performance part. We approached this design with the goal to add style, and some function, and durability.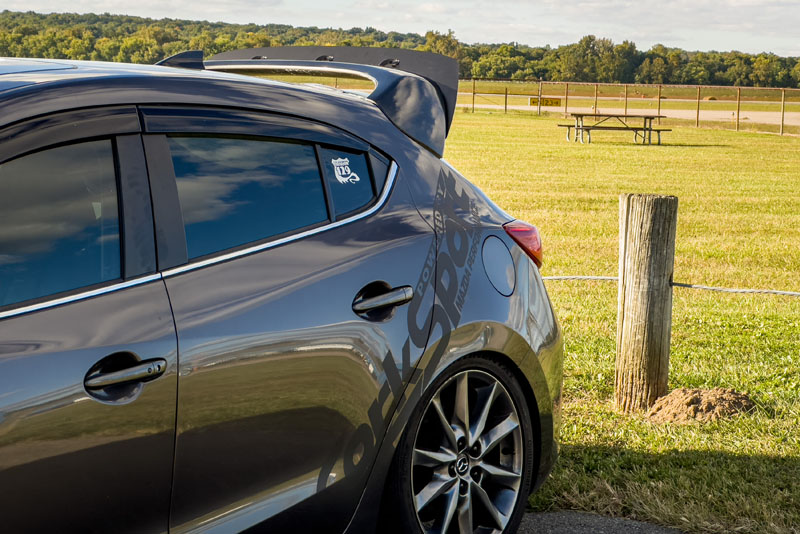 With such a simple performance part how can we be unique and durable? That comes down to the design and materials…more specifically the combination of those two. The common option on the market today uses a plastic material for the "flap". This is cost effective, looks decent, and has decent durability. However, over time the plastic may degrade due to use, weather and UV radiation.
The CorkSport "flap" is made from 5052 Aluminum sheet and then powder coated a satin black for a durable and long lasting finish and construction. Mounting the "flap" are three CNC formed stainless steel brackets and four underside mounting screws…also stainless steel. This gives you a total of seven mounting points meaning there is no need for messy and finicky double side tape.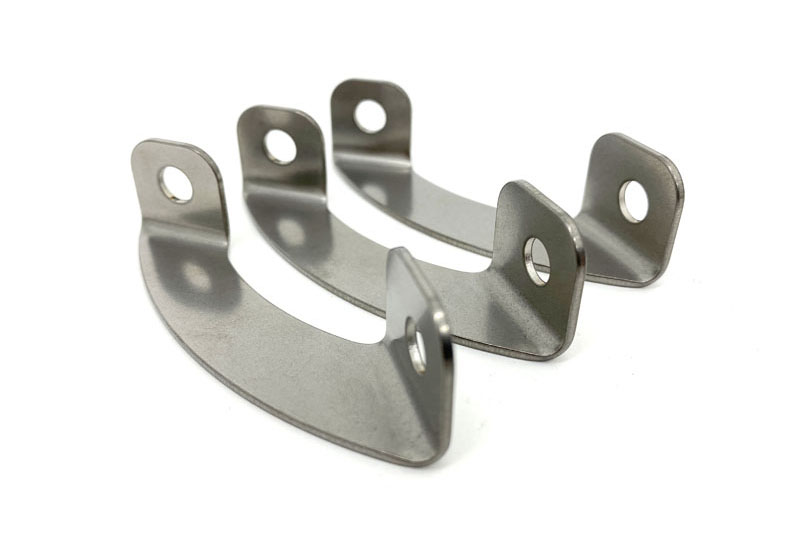 Designed specifically for the Mazdaspeed "MS" style aftermarket spoiler for the 2014-2018 Mazda 3 hatchback. Sadly this will not work for the OEM spoiler, but hey maybe that could happen in the future!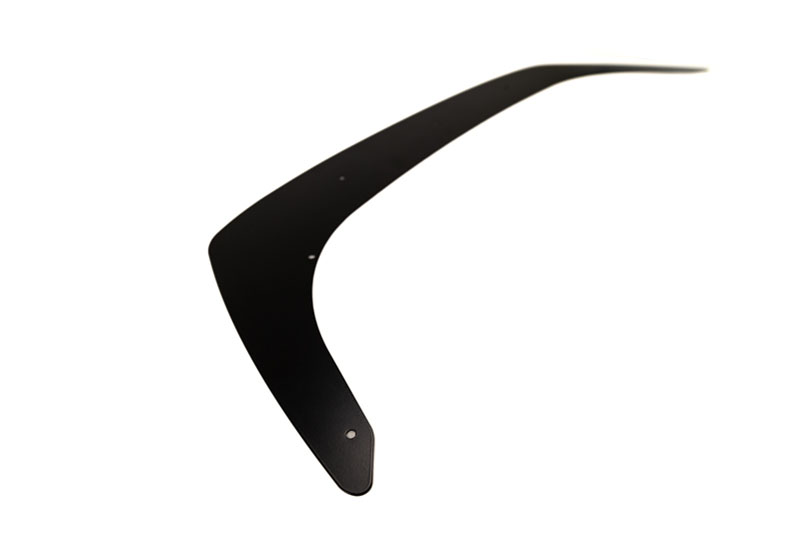 While we cannot make any official claims to added down force, we have found the car to feel more stable at speed and a little gurney flap never hurt anyone. It sure looks good on the Tail of the Dragon mounted on Bradon's 3rd GEN Hatch!
Measuring at 4" in flap depth, the CS design is a very noticeable as you walk up to the car with a pronounced flap and tumble polished stainless brackets. All the underside hardware is black stainless so it blends into the satin black powder coat.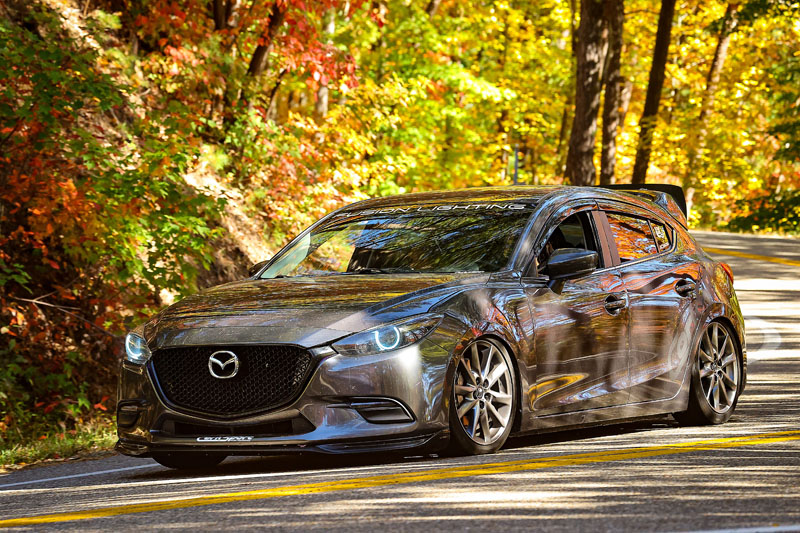 Thanks for checking out the 3rd Gen Mazda 3 Hatchback Gurney Flap Style Wing Extension. Send us some high res images of your 3rd gen with the gurney flap to possibly get a feature on the CorkSport social media!
You may also like:
Summary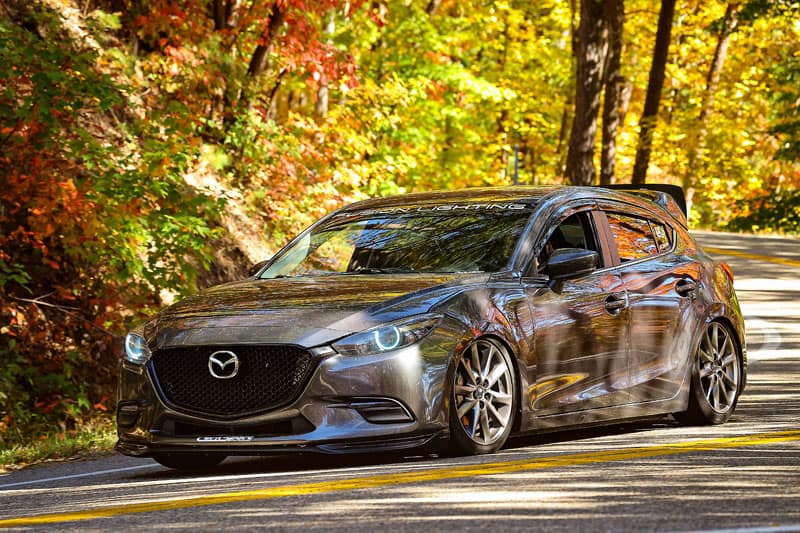 Article Name
Stand Out with the Wing Extension for your 3rd Gen Mazda 3 Hatch
Description
The CorkSport Mazda 3 Hatch Wing Extension is the style lift you need for your ride.
Author
Publisher Name
Publisher Logo